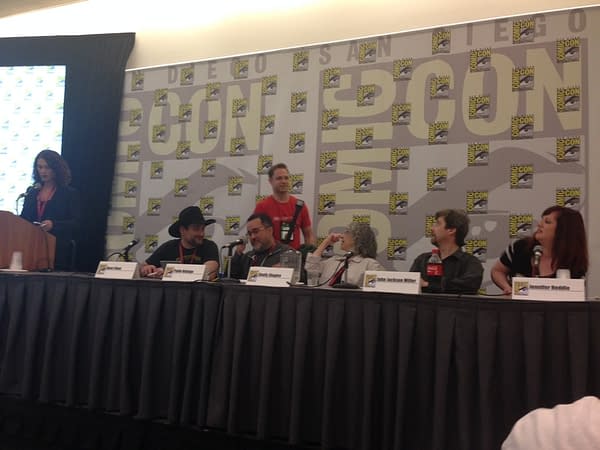 By Jeremy Konrad
When the Star Wars EU (Expanded Universe for those not in the know) was shuffled to the side earlier this year and made "Legends", quite a few fans were perturbed at the decision. I have talked to many a fan myself who cite feelings of betrayal and resentment at the announcement. They felt as though the last 23 years of Star Wars fiction had carried the torch for the saga when the light was at its dimmest, and also felt it earned more of a proper sendoff than the one it got.
But I have also talked to just as many people who are genuinely excited that the stories are getting a "reboot". Lets face it: that was a lot of continuity to sift through, and it was hard for some new readers to find a comfortable entry point into the EU. I tend to agree that a fresh start was the proper way to go here, the Legends will always be there on the shelf to read, they are not going anywhere.
The job of the Star Wars: A New Dawn panel at SDCC was to put people at ease, let the anger and fear of the unknown melt away and get people excited for this new starting point for Star Wars storytelling. They largely succeeded at their goals, and to make sure they did, they brought out the big guns. Dave Filoni, Pablo Hidalgo, Shelly Shapiro and Jennifer Heddle from Del Rey, and A New Dawn author John Jackson Miller were all on the panel, which was moderated by actress Vanessa Marshall, who is voicing Hera Syndulla in the new animated series Star Wars Rebels.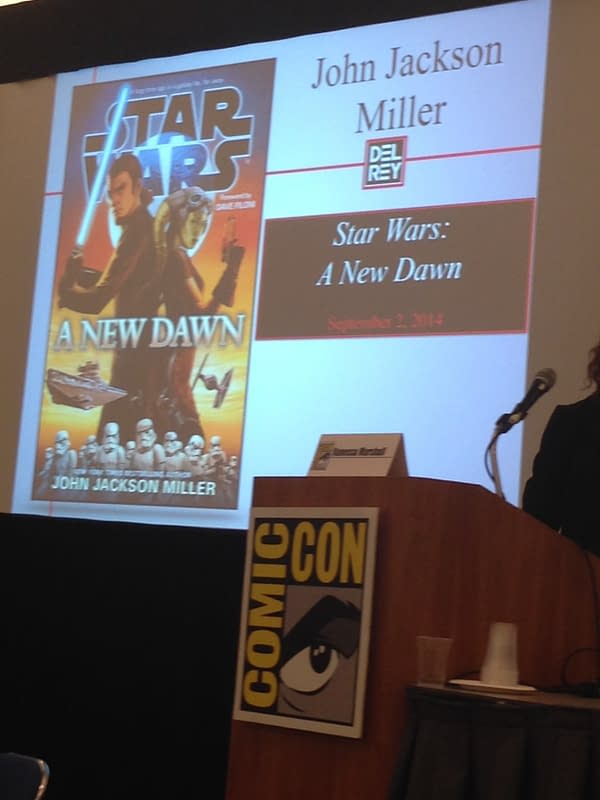 In an overview of A New Dawn, Miller explains that the novel takes place a few years after Revenge Of The Sith, and a couple years before A New Hope and will focus mainly on Rebels characters Kanan Jarrus and Hera Syndulla. Kanan is a lost Jedi, having not perished during Order 66, and Miller claimed to have quite a bit of fun writing the character that way: without a mission. He also said he enjoyed writing about how strong the Empire had become at this point. The book apparently will have very, very strong ties to the Rebels show, and be vital to the experience, as the show will feature no flashbacks, per Pablo Hidalgo. Hidalgo states that flashbacks are "not the way Star Wars tells stories", so novels like these are important.
Some more highlights:
Dave Filoni is a huge fan of the existing EU, and loves sneaking bits of it into the shows.
Shelly Shapiro on the "Legends" banner: "We don't want to disappear things that people read and lived, including myself." The name itself was chosen to acknowledge how important these stories are to the fans. Miller holds up a copy of his book Kenobi and asks if people liked it. Cheers. He then states that it is still there, you still enjoyed it, and not to focus so much on the is-this-cannon-or-not argument. Hell yes John! 100% agree.
They are taking a lot from the sound of it from George Lucas himself for this time period, it sounds like he has a lot of notes about this time period.
Next 3 books for those who do not know: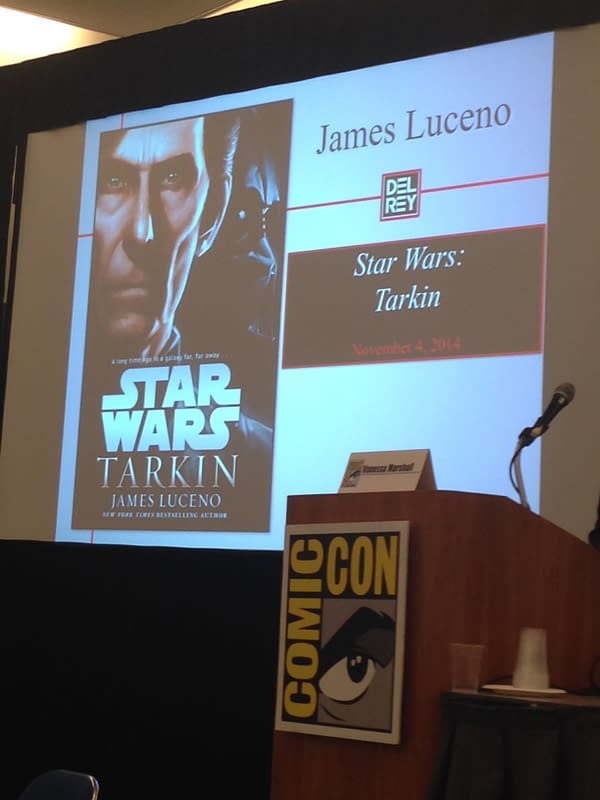 -Tarkin by James Luceno, which will be similar to what he did with the Darth Plagueis novel.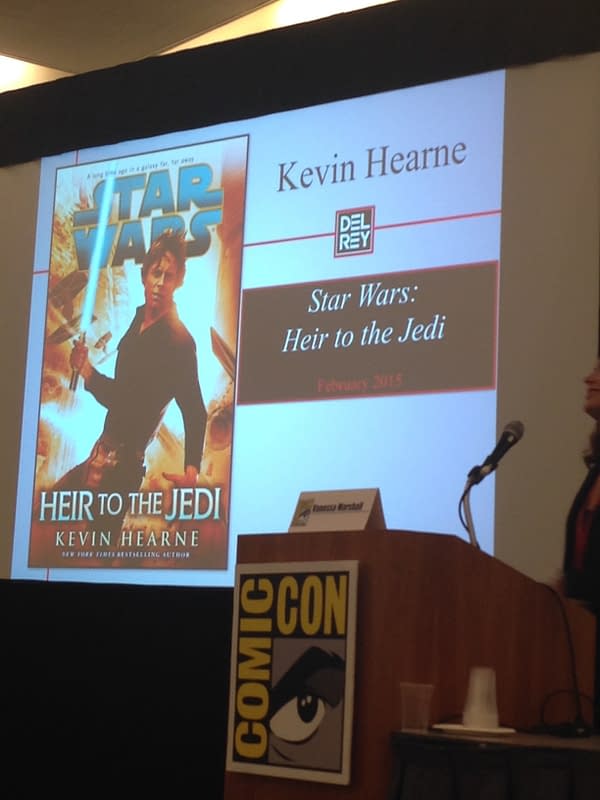 -Heir To The Jedi by Kevin Hearne, set between A New Hope and Empire Strikes Back told from the first-person prospective of Luke Skywalker.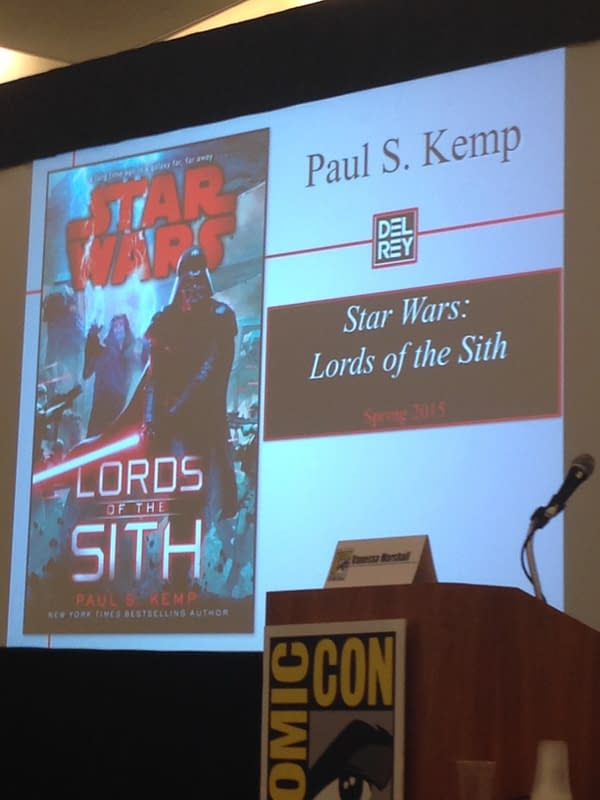 -Lords of the Sith by Paul S. Kemp, sounds like a buddy travel story featuring Darth Vader and The Emperor, This one will be a fan favorite for sure.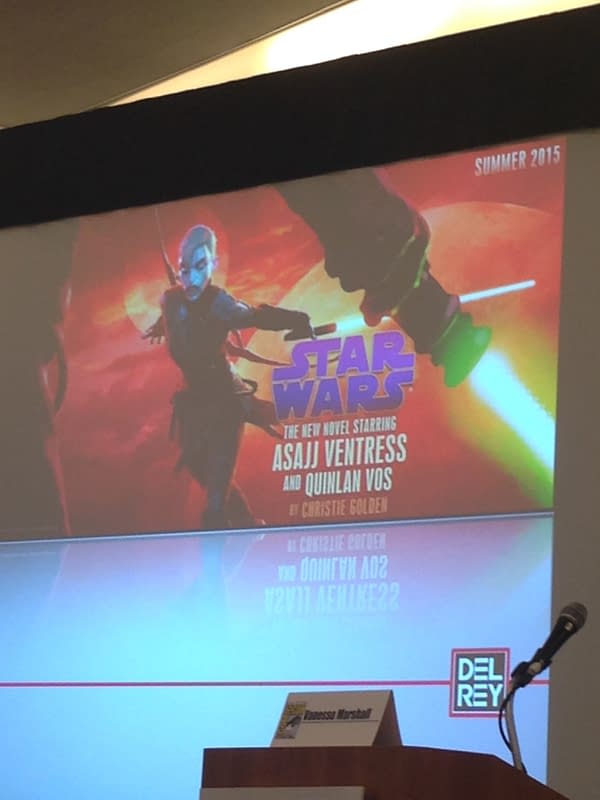 And in a new announcement, an Asajj Ventress/Quinlan Voss novel that shows what has happened to ventress since we last saw her on Clone Wars. This got a huge response in the room. It is based off of unused scripts from what would have been Season 7 of the Clone Wars, and they stressed it is very adult in nature.
The panelists seem very confident in the upcoming slate of books. I think Vanessa Marshall summed it up best when at the end of the panel, she referred to these books as "soul food for a Star Wars fans soul".
I couldn't agree more.
Look for a review of A New Dawn by John Jackson Miller coming soon.
Jeremy Konrad is the Senior Star Wars correspondent for Bleeding Cool. Let's talk Star Wars on Twitter @jeremyohio
Enjoyed this article? Share it!