Dive Into Some Spooky Process Art For Titan's Inquisition-Set Third Testament, Out Today
Well, it seems the season for The Third Testament: The Lion Awakes from Titan Comics. You've got an ancient relic, a crypt, a monastery, and the terrors of the Inquisition–it's right up there with a good re-watch of Hammer Horror films and if you're on the East Coast of the USA today like me, it's pouring rain amid a flurry of falling autumn leaves. The Third Testament is written by Xavier Dorison and Alex Alice, with art and covers by Alice in this 48 page graphic novel reaching shops today, and Alice has kindly shared his process artwork on a couple of pages from sketches to colors to finished lettering.
Titan describes the comic thus:
The 14th Century. Shortly after the discovery of an ancient relic in a secret, long-forgotten crypt, a remote monastery is burnt to the ground, and all its inhabitants slaughtered.

Disgraced Inquisitor Conrad of Marburg is summoned from his exile and sent on a world-spanning quest to discover the truth behind the massacre. But is he, the church and humanity ready for the shattering revelations his journey will reveal?
And here's our artwork courtesy of Titan Comics: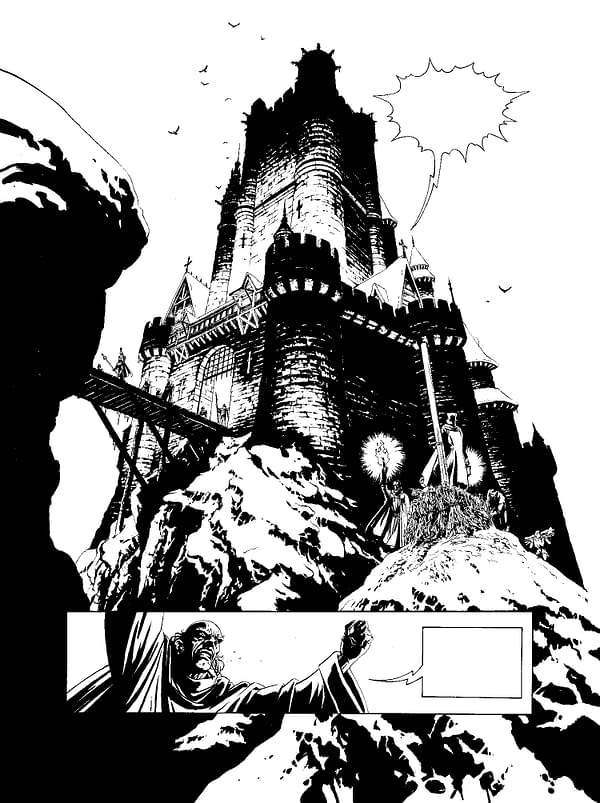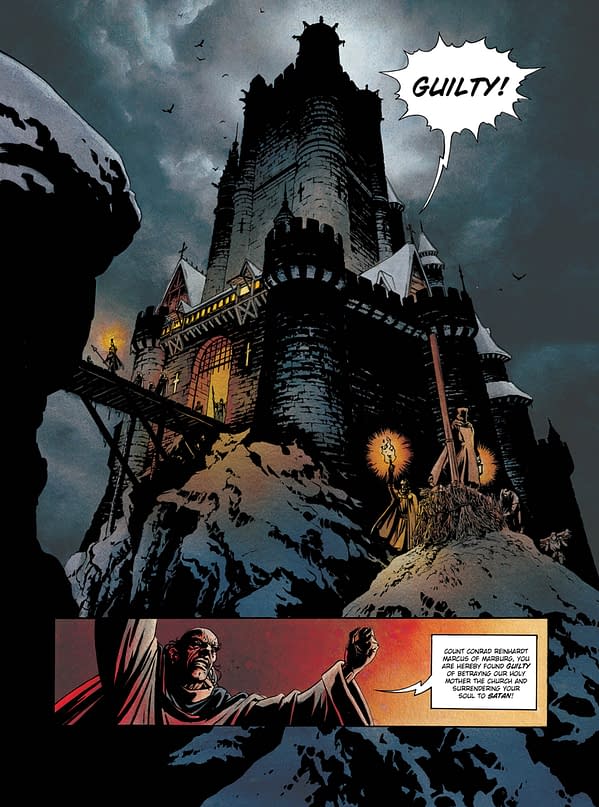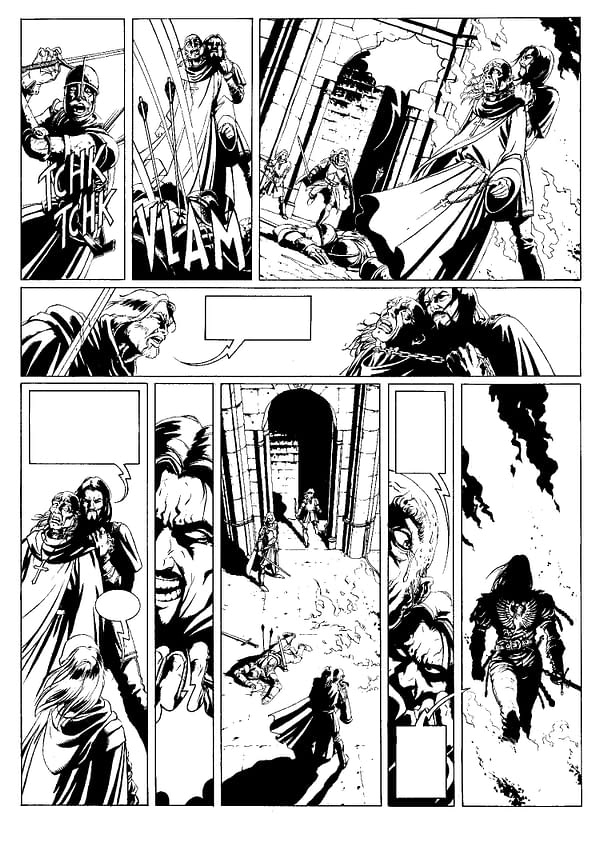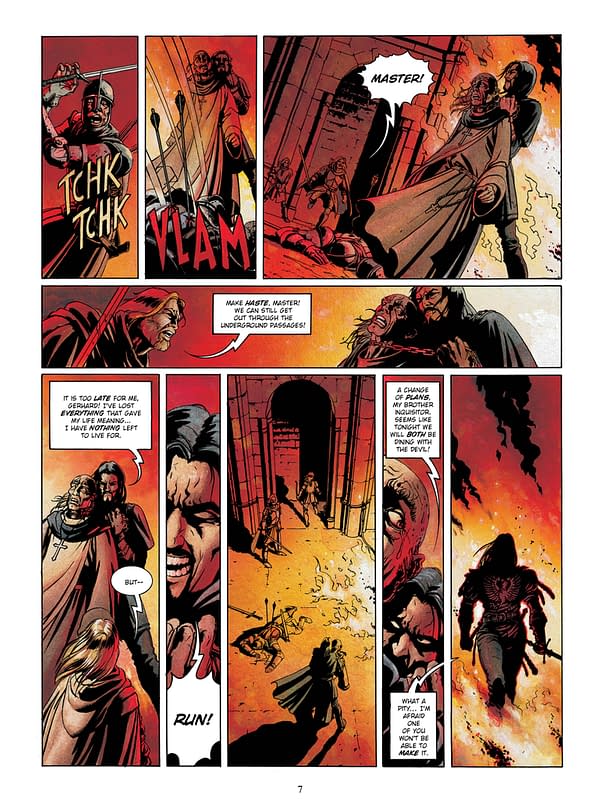 The Third Testament: The Lion Awakes arrives in comic shops today, October 22nd from Titan Comics