Is it me or do I see the influence of Jamie McKelvie on the following images from Evan "Doc" Shaner promoting his upcoming Strange Adventures comic book with Tom King and Mitch Gerads, coming from DC Comics in 2020? McKelvie's work, especially with Kieron Gillen on Phonogram, Young Avengers and The Wicked + The Divine, but also in titles such has emphasised clean lines, wide colour space, but also a look at how the panels on pages work in the context of advertising.
Some color tests I put together before getting started on #DCStrangeAdventures #LetsGetStrange #StrangerKings pic.twitter.com/f4fj4TPAF0

— Doc Shaner (@DocShaner) September 9, 2019
And it went over rather well.
I'd mentioned before that I'm trying something almost entirely new to me on this book, and the reaction to these has been very encouraging. Thanks, folks. https://t.co/8vmPpwUb1I

— Doc Shaner (@DocShaner) September 10, 2019
And while we've seen an increase in creators channelling the clean line of McKelvie, it's good to see his use of comics to get ideas across, mainlined through the eyeballs, either as influence, cultural osmosis or just part of the zeitgeist. I've seen suggestions of this in the Tom King/Mikel Janin/Mitch Gerads Batman/Mister Miracle comics as well as in the recent HOXPOX comic books, and I'm sure some of this comes from Warren Ellis' and Priest's approaches a couple of decades ago as well, but Shaner seems to be suggesting similar for these Strange Adventures…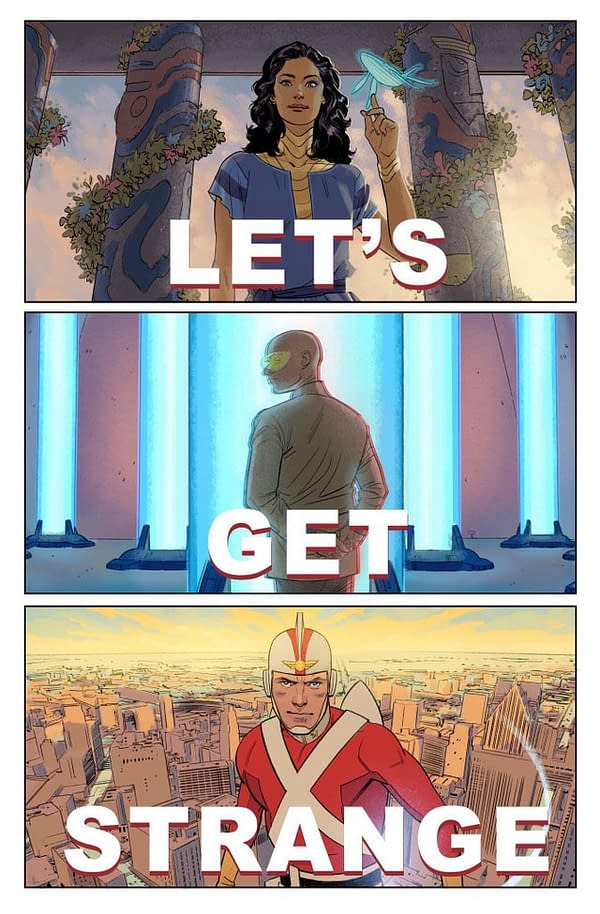 Enjoyed this article? Share it!