Don't Lose Your Head Over This Preview of Dark Agnes #1
Dark Agnes #1 hits stores from Marvel Comics next week, by Becky Cloonan and Luca Pizzari, answering the outpouring of fan complaints that Marvel simply wasn't milking the Robert E. Howard Conan license nearly enough, with just a half dozen Conan comics published each month.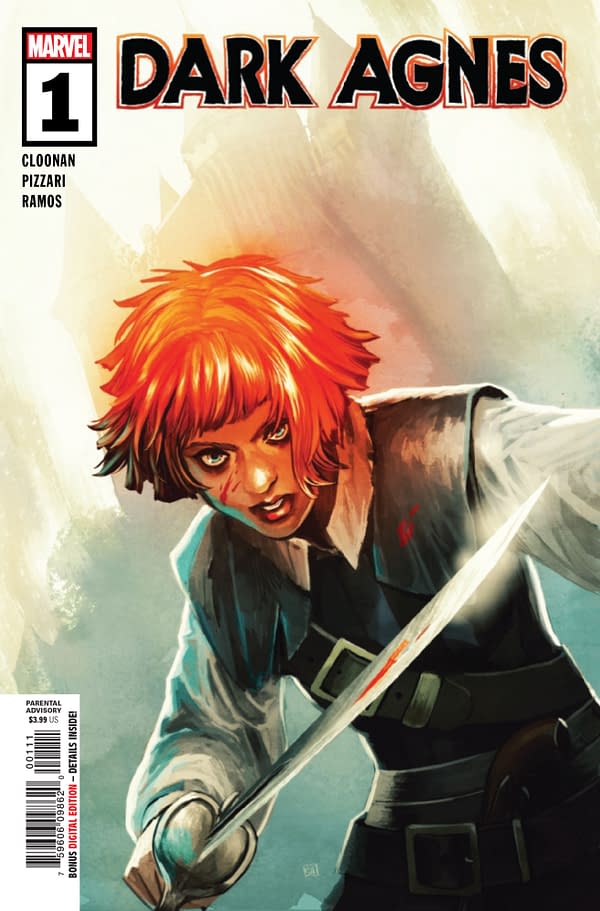 At least, this one doesn't star Conan himself. Yet. A crossover is always possible.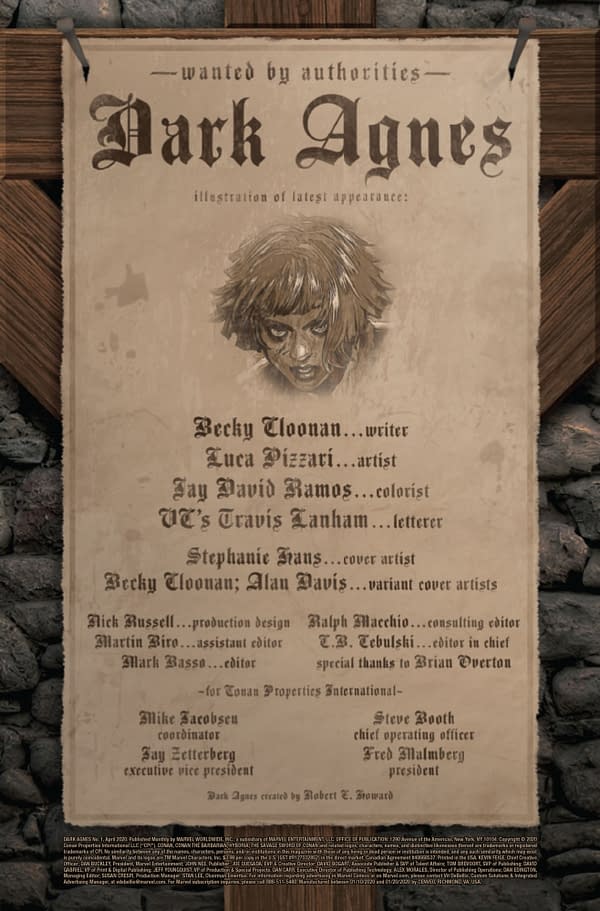 But Conan would need to travel to 1521 France, and he's currently busy in 2020 Vegas. Which means he's missing out on this execution about to happen to Agnes's pal.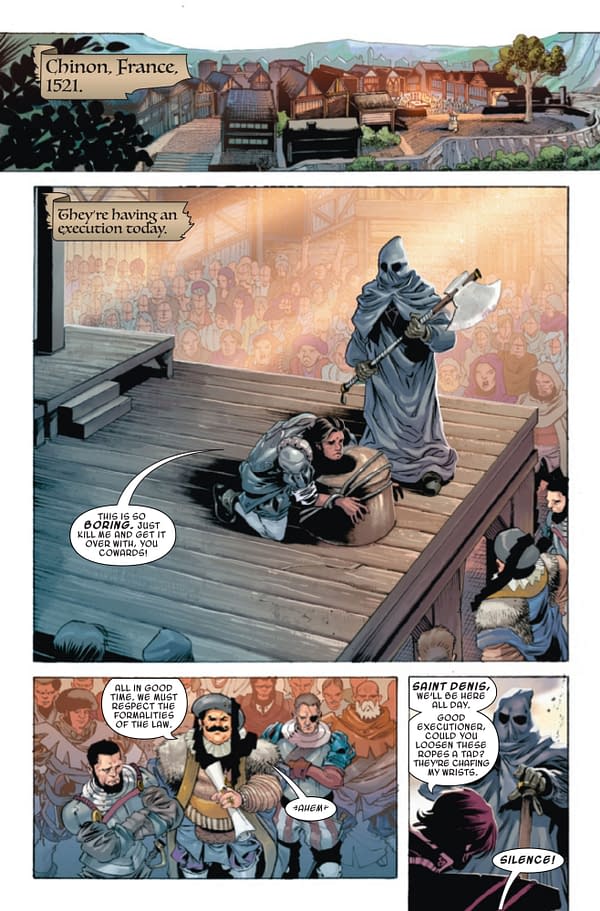 Who has, admittedly, a pretty long list of crimes.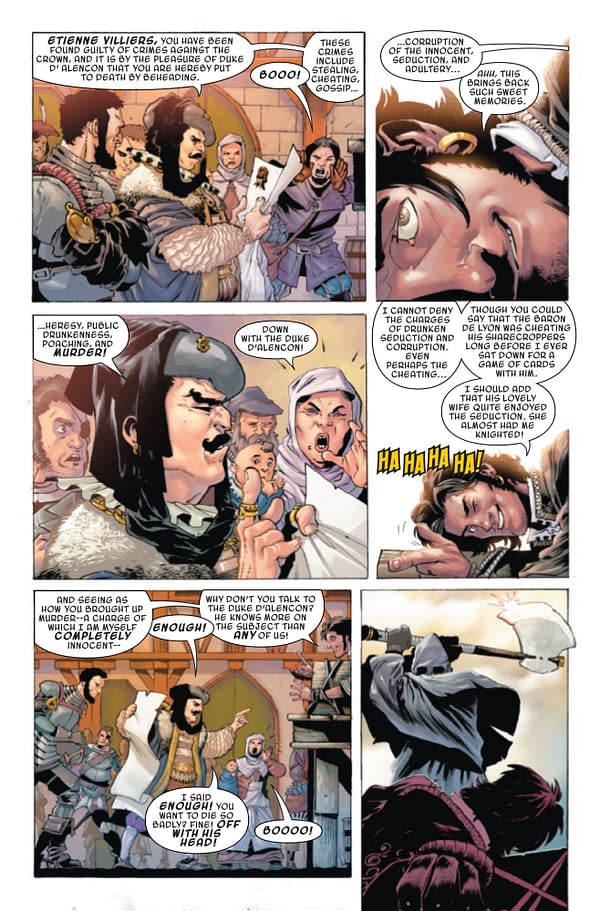 Luckily, Agnes is there in time to impede justice.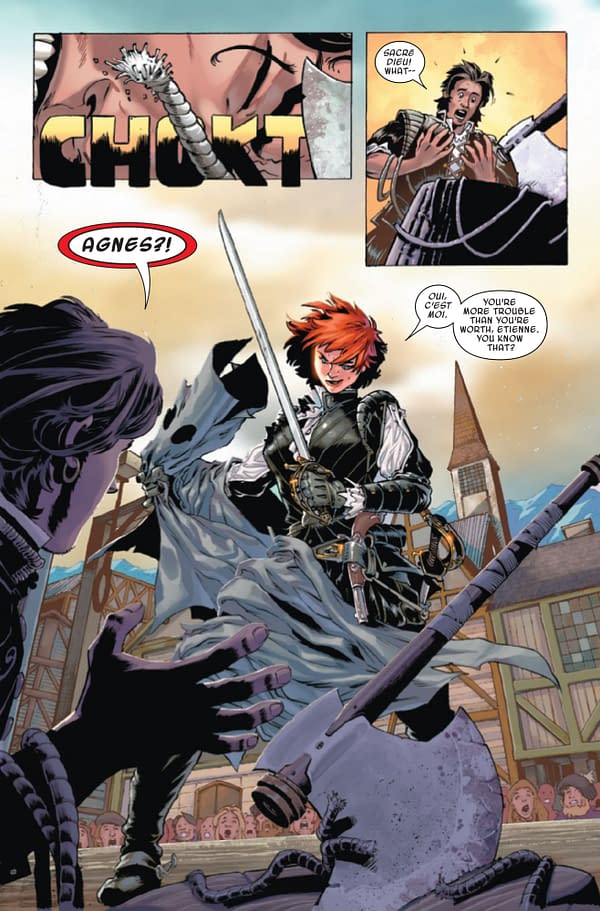 Hijinx ensue.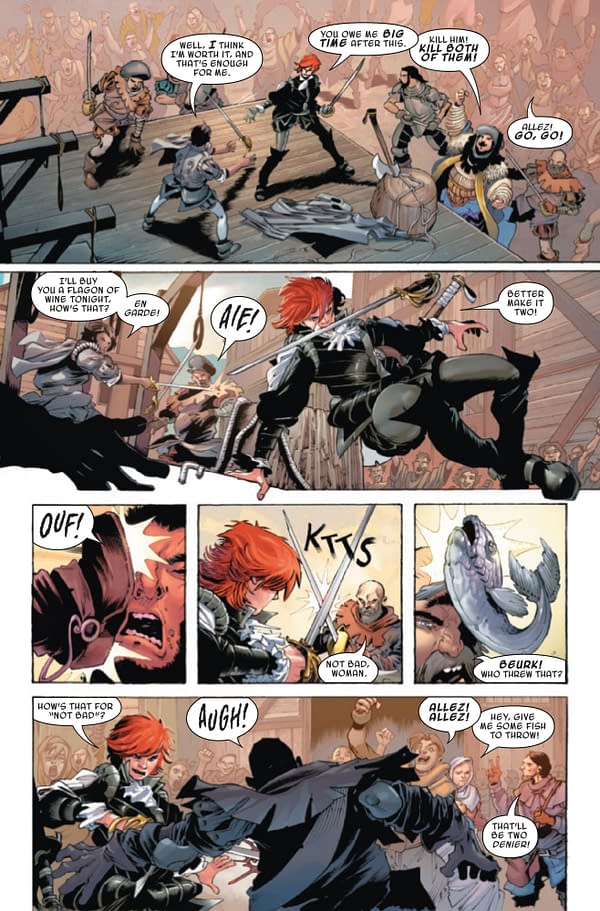 Dark Agnes #1 hits stores on Wednesday.
DARK AGNES #1 (OF 5)
DEC190957
(W) Becky Cloonan (A) Luca Pizzari (CA) Stephanie Hans
HER FIRST SOLO COMIC SERIES!
Forced into an arranged marriage, Agnes de Chastillon took matters into her own violent hands to free herself from the yoke of a life she never wanted. Now, the woman known as DARK AGNES, along with her mercenary partner ETIENNE VILLIERS, make their way through 16th century France as sellswords on their way to join the wars in Italy, where the real money is! But when Etienne is captured by the DUKE OF ALENCON's forces and set for execution, it's up to Dark Agnes to save the day! But what evil designs are being enacted on Agnes, and will she doom herself by saving Etienne?
An all-new story following up Robert E. Howard's tales, the swashbuckling saga of DARK AGNES in Marvel Comics starts here!
Parental Advisory
In Shops: Feb 05, 2020
SRP: $3.99