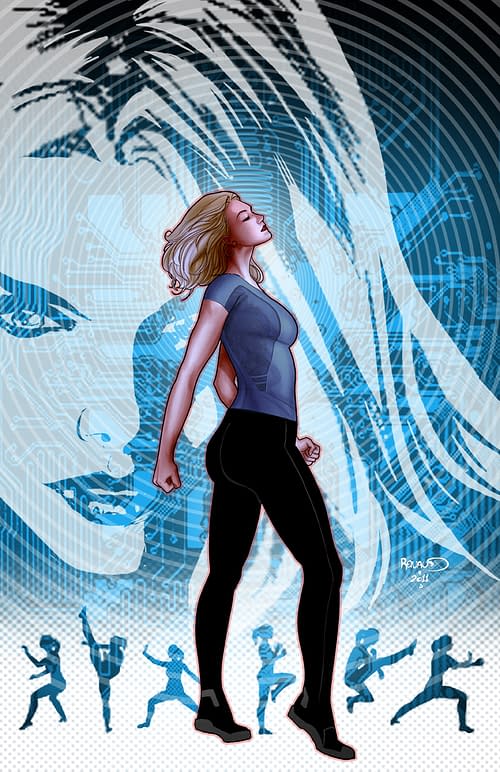 UPDATE: Actual cover to Bionic Woman #1 from Dynamite above. I guess that's a confirmation.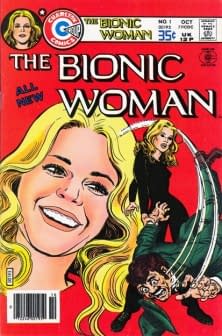 In an interview for Diamond/retailer publications, publisher of Dynamite Comics Nick Barrucci has stated that in March, on the back of the success of the Kevin Smith Bionic Man comic, based on his Six Million Dollar Man screenplay, that Dynamite will publish a new Bionic Woman comic.
Dynamite have had a habit of spinning books out of successful licences. Green Hornet began early Green Hornet stories, and Kato comics. Kirby Genesis is onto its second spinoff book. Bionic Woman joins that publishing pattern.
Could Bionic Dog be next? I'd read that. Possibly.
A previous Bionic Woman comic was published in the seventies for Charlton, lasting five issues, pictured right.
I expect Dynamite are hoping for a few issues more.
Na-na-na-na-na-na-na-na-na-na!
Enjoyed this article? Share it!