Posted in: Comics | Tagged: comic harassment, Comics, harassment, HRL
---
Comic Industry Figures Tell Us Eddie Berganza Is Gone From DC Comics
UPDATE: DC Comics has sent a new update:
Statement from DC Entertainment regarding Eddie Berganza – UPDATED 11/13/17
Warner Bros and DC Entertainment have terminated the employment of DC Comics Group Editor Eddie Berganza. We are committed to eradicating harassment and ensuring that all employees, as well as our freelance community, are aware of our policies, are comfortable reporting any concerns and feel supported by our Company.
The original story follows below.
—————————–
Bleeding Cool has received word from multiple senior figures in the comic book industry that, as of today, DC Group Editor Eddie Berganza will not be returning to the comic book publisher.
Yesterday, DC released the statement that Berganza had been suspended. This came days after Buzzfeed's report of the stories that have been reported and re-reported in the comic book press regarding allegations of sexual harassment made several years ago. This has now made it as far as the front page of the New York Daily News. It was both this external media pressure and internal pressure from staff and creators, as well as concern from Warner Bros., that led to this decision, as well as the voices of others who hadn't spoken out until the Buzzfeed piece. So we have been told that the suspension is intended as a precursor to dismissal.
We're told to expect an official statement regarding Berganza's position at some stage. And we would like to underline that, as of this moment, this is not yet official.
You can read how this unfolded from 2012 onwards. But as Buzzfeed demonstrated, the problem had been there for years previously.
---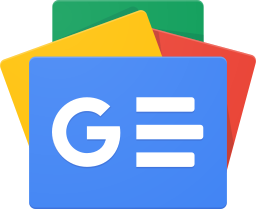 Stay up-to-date and support the site by following Bleeding Cool on Google News today!