Dynamite Entertainment announced a deal with Elvira, Mistress of the Dark, ahead of San Diego Comic Con that will bring Cassandra Peterson's iconic character to comic books, trading cards, posters, lithographs, board games, and any other licensed products Dynamite can think of in the future. Elvira fidget spinners? Probably. The sky's* the limit.
*sky here defined as terms of the licensing agreement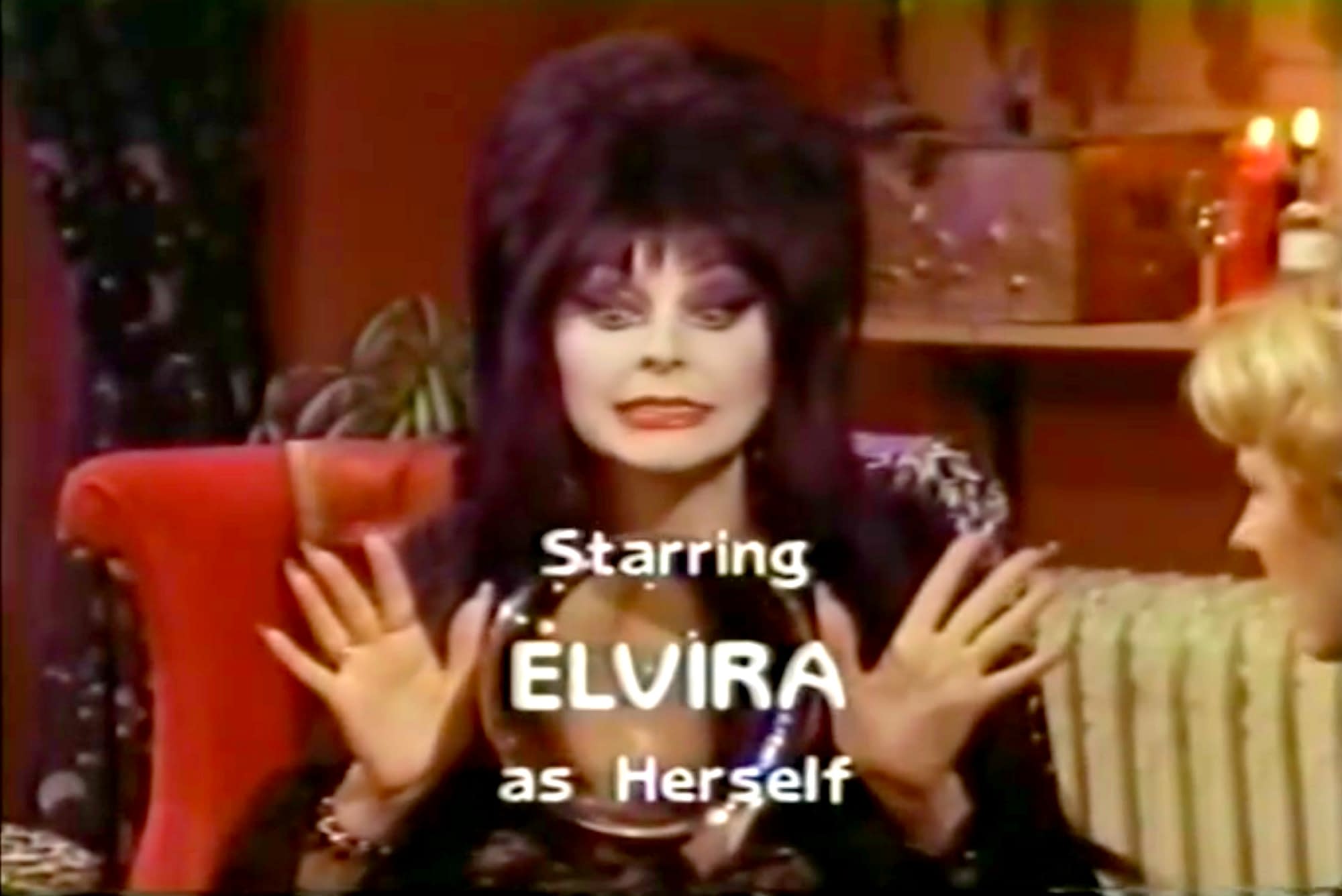 Dynamite hasn't shared any details of what the Elvira comic book will be about, but perhaps we'll be able to learn more at San Diego Comic Con. In the meantime, everyone involved gathered at the witching hour underneath a blood moon to enact the dark ritual of sharing complimentary quotes for a press release.
"Where better to find 'Yours Cruelly' then with my fellow freaks and fiends of the comic book scene?" said Elvira, sealing her part of the bargain. Run "Nooo….of corpse I'm not talkin' about you, darling, but the ghouls and goblins in the pages of my very own Dynamite comic book! I can't wait to light this powderkeg!!"
"We are thrilled to be working with Dynamite on new ELVIRA comic books, and many other exciting consumer products," said Scott D. Marcus, president of DevlinAgency as supernatural storm clouds gathered overhead. "We took our time to find the right company to carry on the tradition of ELVIRA comic books and ultimately chose Dynamite because of their talent, marketing, and distribution….and they are cool dudes!"
"Elvira is timeless," said Dynamite CEO Nick Barrucci, sharpening a cermonial dagger. "Who else straddles the line between camp and class like Cassandra Peterson's adored alter-ego? Her image is blazoned in the mind's eye of a generation, a fierce and feminine figure as fresh on October 31st, 2017, as she was when she appeared on October 31st, 1981. It's a delight to bring her fans (and her fiends) a wickedly wide array of brand-new comics, games, and merchandise, as we expand our merchandising categories."
"I think we're all pretty excited to bring Elvira back to comics," said Dynamite Assistant Editor Kevin Ketner, who was at this time probably wondering if the only reason Barrucci brought him along was to serve as the human sacrifice in the ritual. "Just taking a look at how people consume media and have embraced horror movies and camp, it's a perfect time! Plus, she's absolutely iconic. She's the horror host that is currently missing from our lives and our comic shops… or digital outlets."
Of course, this isn't the first time Elvira has had her own comic book. In addition to her own Elvira: Mistress of the Dark book, which published 166 issues from 1993 to 2007, she also starred in the 11 issue Elvira's House of Mystery from DC Comics in 1986, and according to ComicVine, even guest-starred in an issue of Green Lantern Corps. What do you think? Is Elvira what's been missing from your lives, comic book fans?
Enjoyed this article? Share it!