Valiant Entertainment has announced that they have made their freelance Sales Manager Emily Hecht a full time member of staff, adding Social Media Manager to her title. They say that she will continue to manage relationships with comic book retailers, and now create content and engage with fans, retailers, and press through Valiant's various social media platforms, including Twitter, Facebook, and Instagram.
"I am very pleased to welcome Emily on board in a full-time capacity," said Matthew Klein, Director of Sales."She has been one of the strongest additions to the Sales team and has forged many great relationships with retailers."
"Emily showed a tremendous aptitude for managing social media in some of her previous positions, so I was excited to offer her oversight of Valiant's platforms," added Mel Caylo, Director of Marketing. "Plus, much of what she does in her role in Sales overlaps into social media, so it's perfect synergy."
Comic readers in New York may also know her as Operations Manager for Carmine Street Comics and as a table assistant for comic book artists at shows. She's a Harvard graduate, former actor, singer, was Voter Protection Recruitment Manager for Hillary for America and was a social media and marketing manager for Philo in Boston. At Valiant, in her Sales Manager role, she also spearheaded the Valiant Retailer Facebook Group.
"While on a national tour with a theater company, I began visiting local comic book stores as a way to explore each new city, and I instantly fell in love with the sense of community I found in every shop," said Hecht. "Less than four years later, comics are my career, and I could not be more thrilled to become a part of the Valiant family. I am so excited to share our universe with brand-new readers, geek out with longtime fans, and visit as many comic book stores as possible!"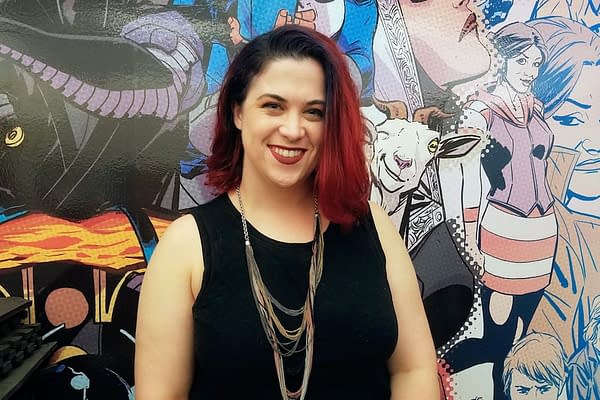 Enjoyed this article? Share it!