Superstar artist and image founder had some harsh words for the recoloring of comic book art on Twitter Sunday. Joining the likes of John Byrne and anyone with good taste, Larsen is not a fan of poorly-redone colors on older artwork, and he took to Twitter to say so, pointing to his cover to Marvel Comics Presents #48 as an example.
Colorists take note: here's how to fuck up a drawing:

Eliminate essential details (like a building that Wolverine could have jumped from) and add random shit that you drew yourself, which is at odds with the art, like Simpsons clouds, an ocean and the curvature of the Earth. pic.twitter.com/40i53PMRs7

— Erik Larsen (@ErikJLarsen) December 29, 2019
Larsen elaborates on his complaints about the image, going so far as to suggest that the texture applied to the water should warrant the colorist being "taken out back behind the barn and killed with a shovel." Tough, but fair.
The moment the colorist decided to add a grain filter to the water was the moment they should have been taken out back behind the barn and killed with a shovel.

— Erik Larsen (@ErikJLarsen) December 29, 2019
Fellow comic creators weighed in on the issue.
Re: the new "coloring" job:

That was one HELL of a fastball special Colossus threw.

Nerd joke accomplished!

— Fabian Nicieza (@FabianNicieza) December 29, 2019
With some wondering what Marvel was thinking.
Wondering the same. I don't think it is.

I mean it was published if we are seeing it, I don't think by Marvel.

— Frank Martin Jr (@frankmartinbox) December 29, 2019
And others adding to the critique.
Wow. Yeah. The new colors completely disrupt eye flow. A colorist has to not mess up the composition the artist created, they need to accentuate the visuals, not direct the eye elsewhere.

— RYAN OTTLEY (@RyanOttley) December 29, 2019
As to the art's origin, it would appear to come from the Wolverine Poster Magazine originally published in 1995, though the colorist is not listed there, and unfortunately we do not have a copy available to verify.
Wolverine Poster Magazine (1995) art by

Andy Kubert
Erik Larsen
Walt Simonson @WalterSimonson
Tim Sale @ArtBySale pic.twitter.com/kpzXVSg1Mw

— Cool Comic Art (@CoolComicArt) December 28, 2019
What do you think? Is Larsen on the money? Should colorists be put to death for screwing up perfectly fine artwork?
While we don't advocate capital punishment for comic book artists, we do tend to agree that less is more when it comes to coloring, particularly older comic book art, which rarely benefits from the overly-rendered modern digital techniques (even as they have evolved since 1995) since that comic art was generally designed for flat colors, not unneccesary gradients, textures, and other additions. Take a look at the hatchet job done on Walt Simonson's Thor art on Marvel Unlimited for a particularly egregious example. Let us know how you feel in the comments.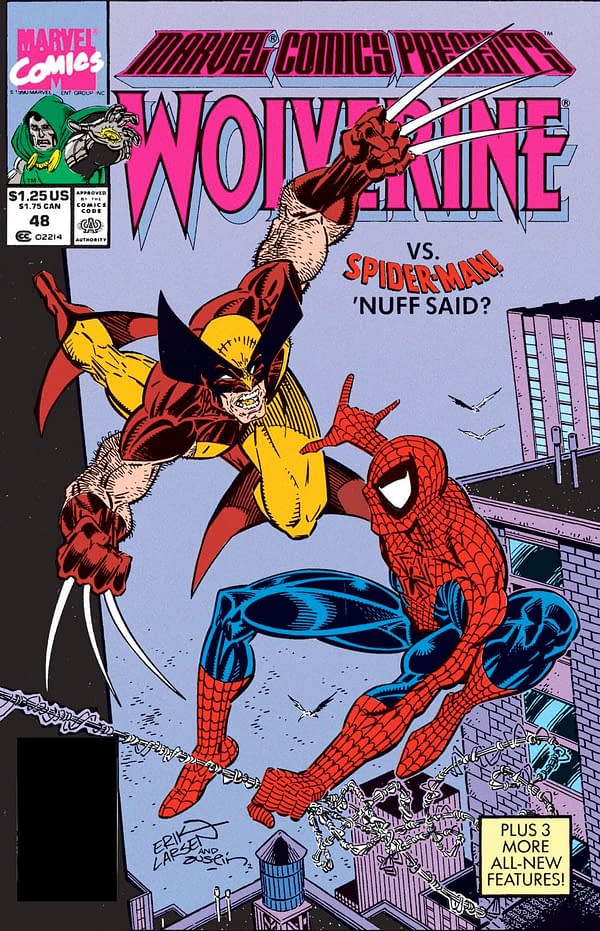 Enjoyed this article? Share it!