Eugenic #2 Review: The Future Looks Dark, Depressing And Distressingly Familiar
Eugenic #2 from Boom! Studios and by James Tynion IV, Eryk Donovan, Dee Cunniffe and Jim Campbell continues the teams epic look at a new nightmare end of humanity scenario.
For this wishing to remain unspoiled, beware, this review will contain some spoilers for the issue. The last issue set up that during a deadly outbreak of a new virus that killed a vast section of the human populace and the ensuing desperate hunt for a cure, a scientist found the 'cure' only to have secretly used it as a way of genetically engineering a new breed of human – one supposedly better and capable of avoiding the hatreds and prejudices of their forebears.
Eugenic #2 jumps hundreds of years into the future to see where the human race, and the now named Numan race, have come. And despite the hopes of the first issues Doctor Cyrus Crane, the world is far from a better place: at least, not for the remaining humans. What the reader is shown is a world where eugenics has run rampant, as the now dominant Numans take their history as being born from eugenics and runs with it as a method of dealing with the remnants of humanity that lives among them. It's not pretty. It's a dystopia of ghettos, genetic manipulation and worse.
It's also scarily recognisable as well. There's a moment where the protagonist of this issue, Bekk, meets with her dorm mate Kitty. Kitty is a lesbian, but the Numans, in an effort to remove any trace of the sources of human conflict from the centuries prior, have removed all media of that time and mention of the differences that have now been bred out in their race.
As such, Kitty is left without even a word to describe how she feels about other women, and that lack of recognition, of visibility, is so painful it makes her break down in tears.
It's a moment that is so scarily relevant to the modern day and our current discussions on just why representation and visibility is so important right now. How being made to feel invisible in this way can be destructive to an individuals sense of self. It's a powerful moment, both for its surface level but also the deeper recognition that it draws upon the reader.
Donovan's artwork of the twisted Numans and their even more twisted products in their human genetic experimentation is both magnificently varied and grotesque, and in a particular instance absurdly funny, which in itself adds a dark new humour to the discussion of female representation in comics and the media. Cunniffe's colours work perfectly with Donovan's artwork, with a dirty, gritty tones for the dystopian future pens, to the warm colours of brief 'home' life, and the vibrant zaps of colour and vibrancy when the action begins.
Campbell's letter work is clear and consistent, and helps the story flow, never once taking away from a piece of the art that needs to be seen, and if anything at times helping draw attention to the most viscerally horrifying elements.
Eugenic #2 continues our trip through centuries of the horrifying end of the human race without being confusing, and being utterly and disturbingly relevant to the world outside our window right now. This is a sign of the truly great horrors – when the darkness of the story feels actually possible in the world you live in.
Eugenic #2 hits comic stores and digital stores this Wednesday, November 8th, 2017.
---
---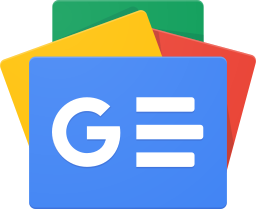 Stay up-to-date and support the site by following Bleeding Cool on Google News today!