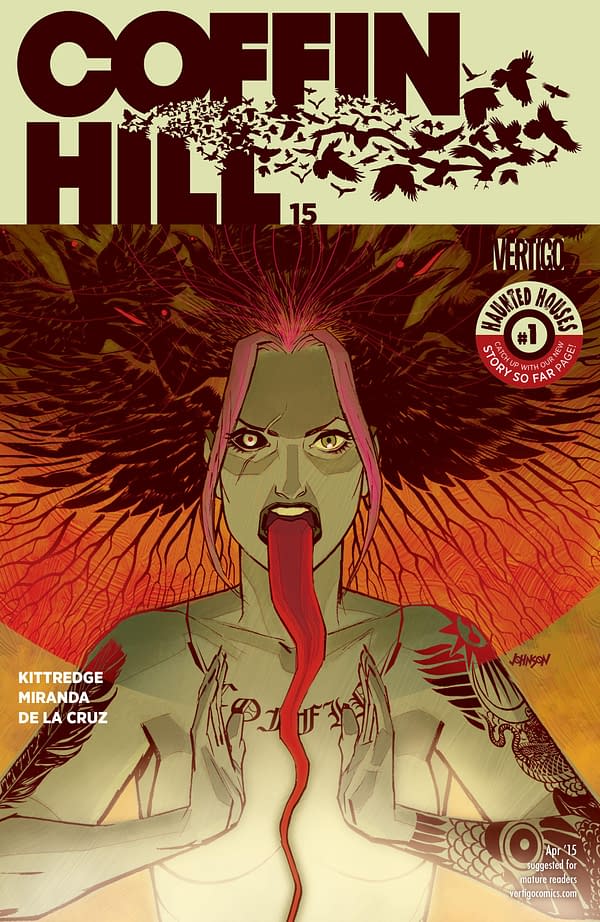 This was the cover to Coffin Hill #15 from Vertigo Comics. The first title edited by Ellie Pyle who moved from Marvel to DC/Vertigo – someone willing to go west when many DC staffers chose not to.
The cover, as you can see features a "story so far" button. And inside we get a recap of the series.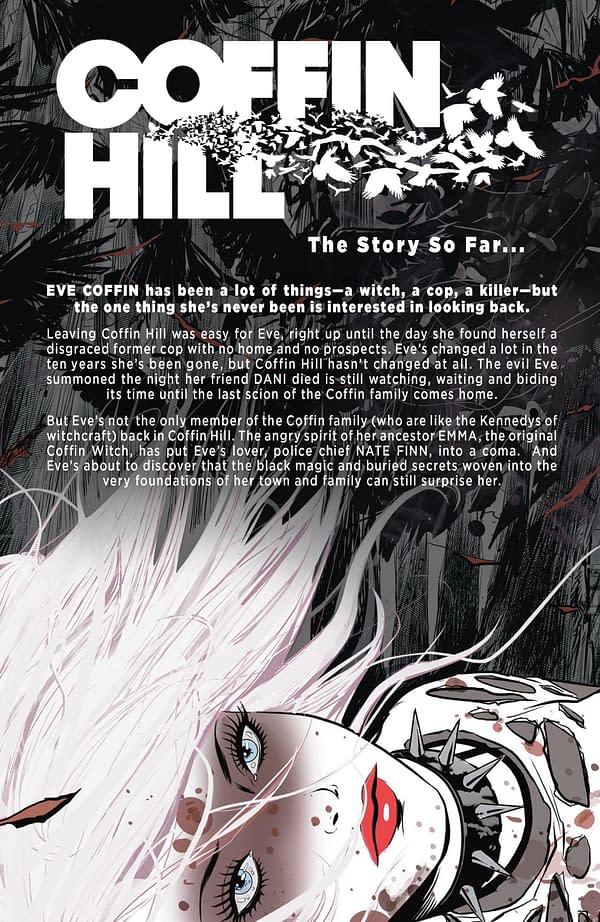 This was a big thing for the comic – and for DC. The recap pages are something that Marvel Comics does. And because Marvel Comics does them, DC Comics doesn't. Pyle was congratulated internally on bringing the recap page to DC…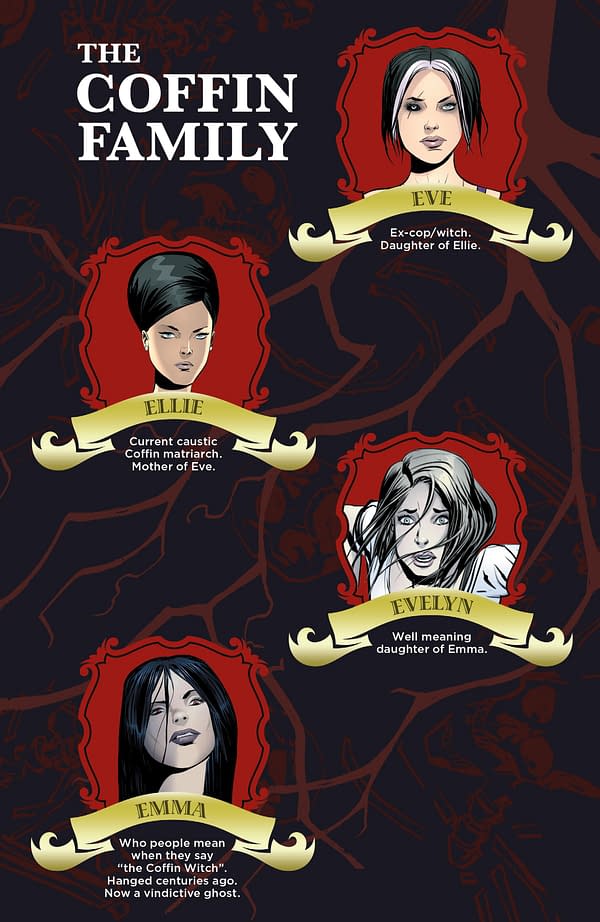 But not for long. Despite it being greenlit, voices higher up at the publisher were rather displeased when they saw it. And Pyle was left in no uncertain terms that she should never do this ever again… and next issue, there was no recap page to be seen.
Enjoyed this article? Share it!