Exclusive Peach Momoko Art For Bleeding Cool Backers of Paris 2119
It can't be news to many that Peach Momoko has become one of the hottest artists on variant covers right now. Well, next Tuesday sees the launch by Magnetic Press on Kickstarter for their mind-bending cyberpunk love story, Paris 2119 by authors Zep and Dominique Bertail, and they are offering a campaign exclusive limited-edition variant cover by Peach Momoko. UPDATE: And here's a preview of the cover.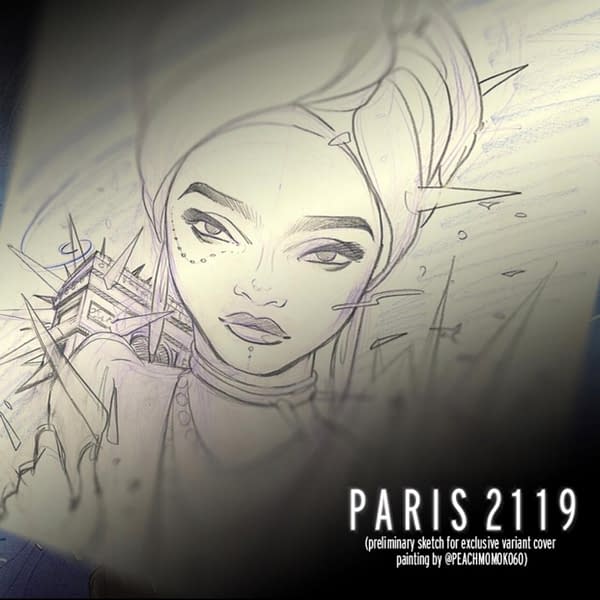 And we have a special gift just for Bleeding Cool readers only, a free linen cardstock print of Peach Momoko's artwork, when they pre-register to back the campaign using this exclusive link. Which could end up as one of the rarest Peach Momoko collectibles of all.

Dubbed Black Mirror meets Blade Runner, this is what they say about Paris 2119.
In the year 2119, instantaneous transportation technology has altered almost every facet of human civilization, improving countless industries and practices while also leaving behind a growing population who can't afford to keep up. But some people still prefer the traditional ways of getting from point A to point B, including Tristan Keys, a writer who refuses to embrace the technological advances everyone finds so mandatory. When tiny cracks start to appear in the world around him, he has to wonder if he hasn't been a pawn of technology all along…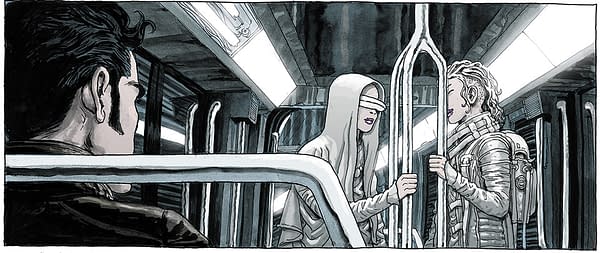 This gorgeously illustrated sci-fi tale by acclaimed writer ZEP (A Story of Men, A Strange and Beautiful Sound, Titeuf) and artist DOMINIQUE BERTAIL (Ghost Money, Omaha Beach, Mondo Reverso) aims a spotlight on current social trends such as overconsumption, climate change, social media, identity theft, and transhumanism.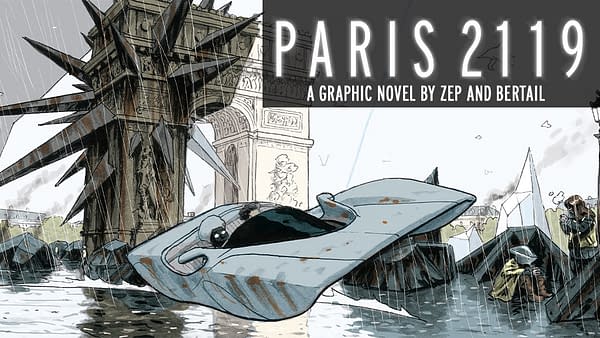 Intended for a November release, the title is being presented to fans through Kickstarter with exclusive offerings, including the exclusive Peach Momoko cover, bonus content, discounted bundles, and a number of supplemental stretch goals to be announced, including a bonus 32-page artbook full of production sketches, character designs, and progress pages. And, of course, Bleeding Cool readers get something special.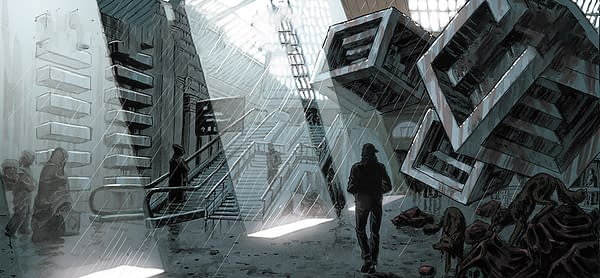 "PARIS 2119 epitomizes so many aspects of the Magnetic brand" says Publisher Mike Kennedy. "A unique, gripping story with gorgeous artwork wrapped in an immaculate hardcover presentation. This is the kind of world-class production readers can expect from a Magnetic release. For the last six years, Magnetic Press has provided a gateway to unique new stories by fresh talent from around the world. A bit like tour guides to a broader world of sequential storytelling beyond the American standard. We want Magnetic to be a passport to a world full of wonder, taking readers on exciting vacations that we all wish we could take during this ongoing pandemic quarantine."
The PARIS 2119 Kickstarter launches at 11am PST on Tuesday, June 30th, at which time they will reveal the final version of Peach's cover art, along with the animated book trailer and other surprises. As this is Magnetic Press' first Kickstarter, they may want to make an impact with comparable stretch goals.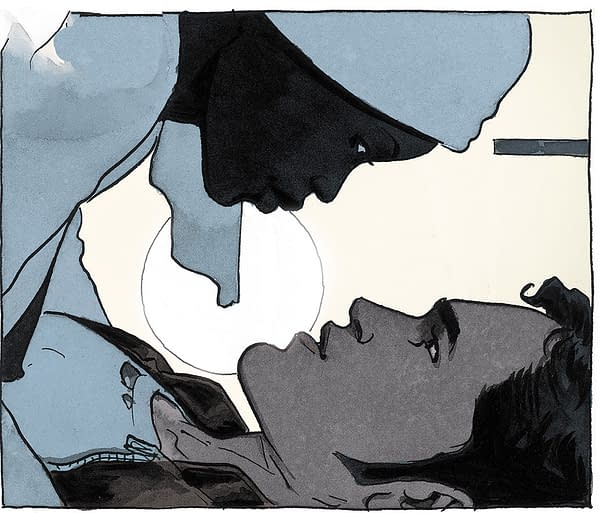 No joke, I'm going to pre-register myself. Feel free to join me. And anyone else who wants to do similar offers to Bleeding Cool readers, get in touch.