Posted in: Comics | Tagged: Comics, dejah thoris, dynamite, entertainment, Greatest Adventure, HRL, red sonja
---
Exclusive Extended Previews of Dejah Thoris #1 and Legenderry: Red Sonja #1
Dynamite has a pretty good week for books hitting comic shops with two new series, two ongoing adventures, and a trade paperback. Dejah Thoris and Legenderry: Red Sonja both kick off this week while George R.R. Martin's A Clash of Kings #8 and Greatest Adventure #9 see print and the video game inspired Swordquest: Realworld is collected into a trade. And we have the exclusive extended previews of Dejah Thoris #1, A Clash of Kings #8 and Legenderry: Red Sonja #1.
Dejah Thoris #1
writer: Amy Chu | artist: Pasquale Qualano | covers: J. Scott Campbell (A) Frank Cho (B) Mike McKone (C) Sergio Davila (D)
Dejah Thoris, obsessed with finding the legendary Gardens of Mars, recruits her own expedition team of scientists. But once outside the palace walls, things don't go as planned, and the Princess learns the hard way just how dangerous Barsoom really is.
George R. R. Martin's A Clash of Kings #8
writers: George R. R. Martin, Landry Q. Walker | artist: Mel Rubi | covers: Mike Miller (A), Mel Rubi (B)
George R.R. Martin's epic A Song of Ice and Fire series continues with this latest installment of A Clash of Kings!
Greatest Adventure #9
writer: Bill Willingham | artist: Cezar Razek | covers: Cary Nord (A), Greg Smallwood (B), Roberto Castro (C)
With the threat of a doomsday weapon looming before them, Edgar Rice Burroughs' greatest heroes rage into battle to protect the innocent. Who will survive? Can they defeat evil in time? Find out in the epic conclusion of The Greatest Adventure!
Legenderry Red Sonja #1
writer: Marc Andreyko | Artist: Igor Lima | covers: Joe Benitez (A)
The last we saw of Red Sonja of the Legenderry world, she was living the pirate's life aboard her ship, The Nautilus. But times have changed. As she tries to rebuild her life once again, she must save the Big City from two houses divided and the star-crossed love bringing them to the brink of war!
Swordquest: Realworld TP
writer: Chad Bowers, Chris Sims | artist: Ghostwriter X | cover: Goñi Montes
FC | 152 pages | $19.99 | Teen +
In 1984, Peter Case was on his way to being crowned champion of SwordQuest, set to win the last of four contests and lay claim to a golden sword worth over $50,000! But when the game was discontinued, Peter found himself without a game to finish. Now, over thirty years later, Peter's stuck in a different kind of game entirely — the game of life, and he's losing fast. But when he learns that all the prizes meant for the SwordQuest contest of his youth are on display in the World Arcade Museum, he finds an unknown determination that sees him put together a team of like-minded losers for the ultimate heist job — a real-life sword quest! The red-hot team of Chris Sims, Chad Bowers, and Ghostwriter X (Down Set Fight) have a new game — and the stakes have never been higher! COLLECTS ISSUES 0-5 + BONUS MATERIAL
---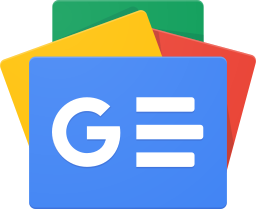 Stay up-to-date and support the site by following Bleeding Cool on Google News today!