Strikeforce #1 hits stores from Marvel Comics next week, by Tini Howard, German Peralta, and Jordie Bellaire, and we've got a preview below.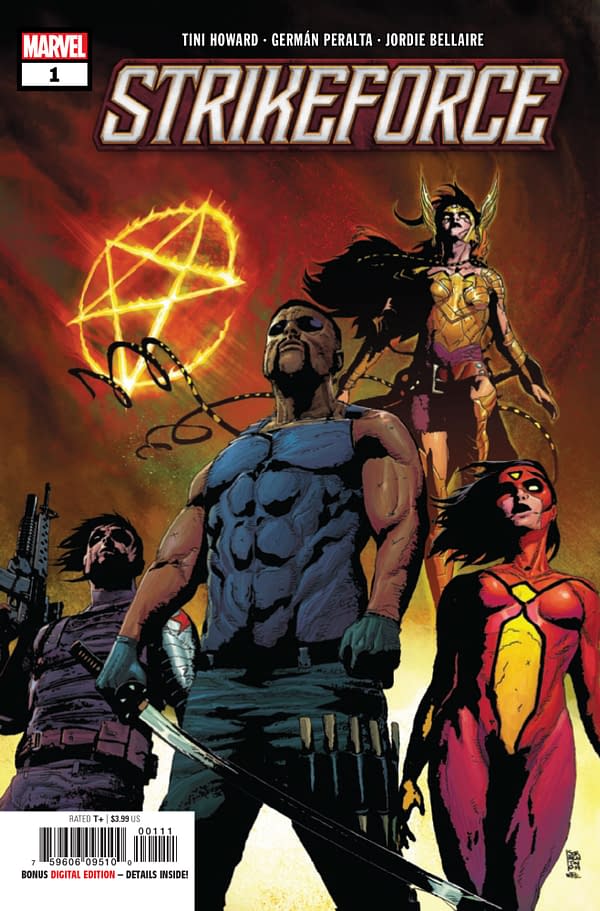 And aren't we all tired of superhero comics where heroes fight villains? It's so rare when the heroes fight the heroes instead. It's only happened in *checks notes* Civil War, Avengers vs. X-Men, X-Men vs. Inhumans, Civil War 2… okay, maybe it happens pretty often. But it's happening again in Strikeforce, as we find the Avengers infiltrating a government research compound…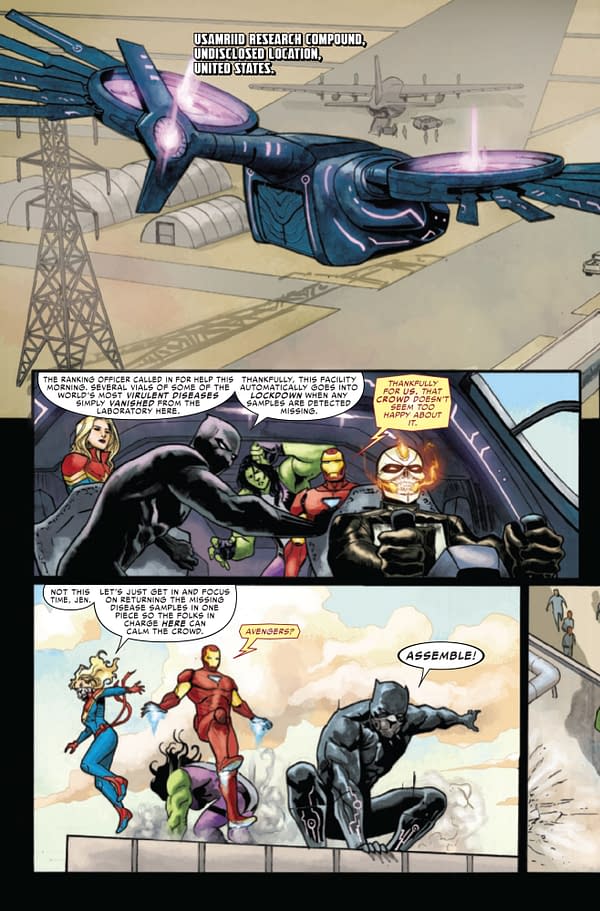 …where the government has been engaged in developing biological weapons!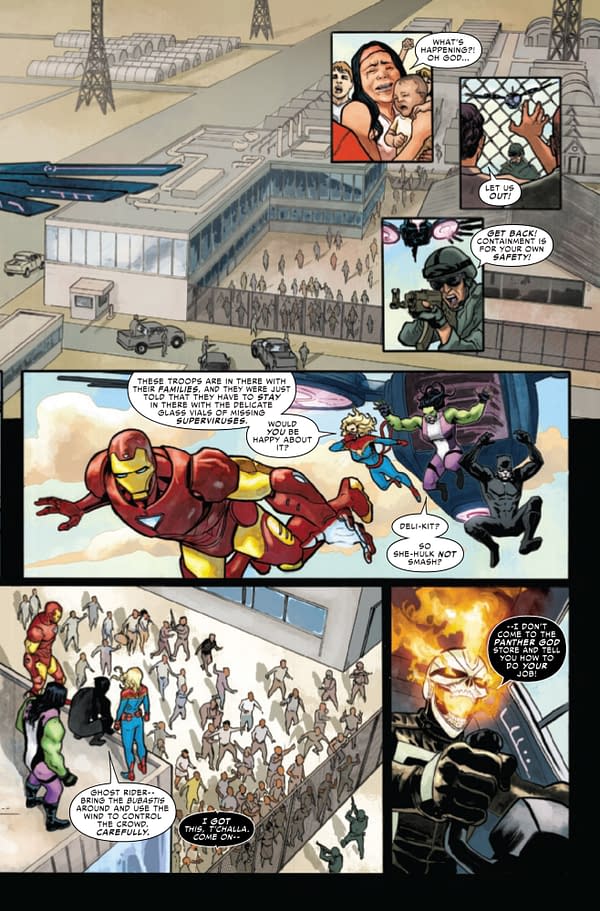 And to make matters worse, someone has let the germs loose in the compound, driving the guards crazy…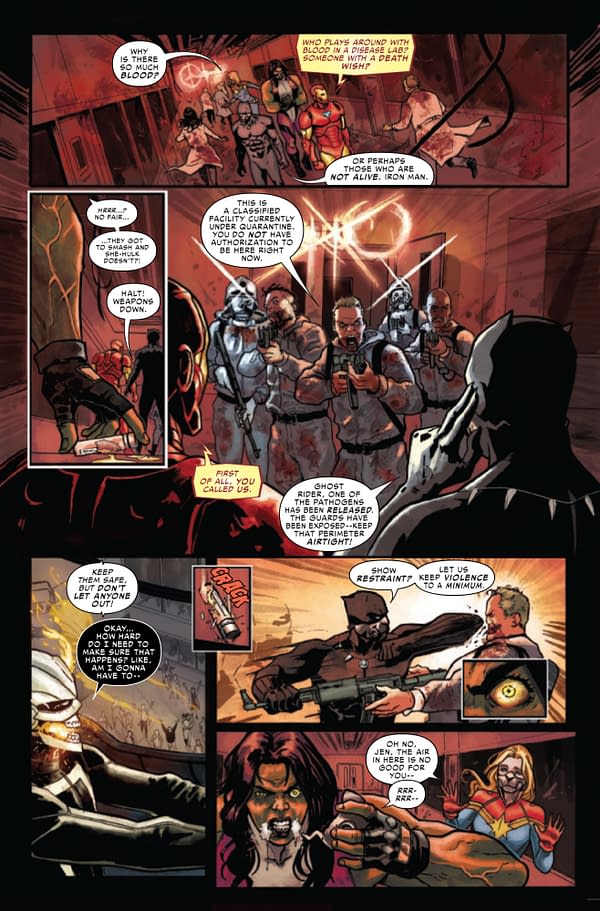 And She-Hulk too. But when She-Hulk smashes, she uncovers something unexpected…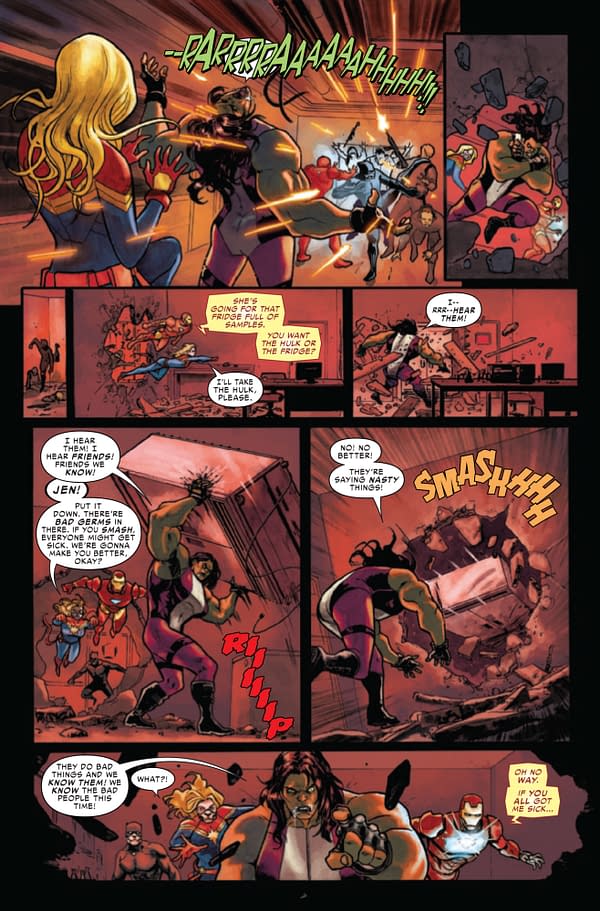 …the people who let the germs loose are… Strikeforce?!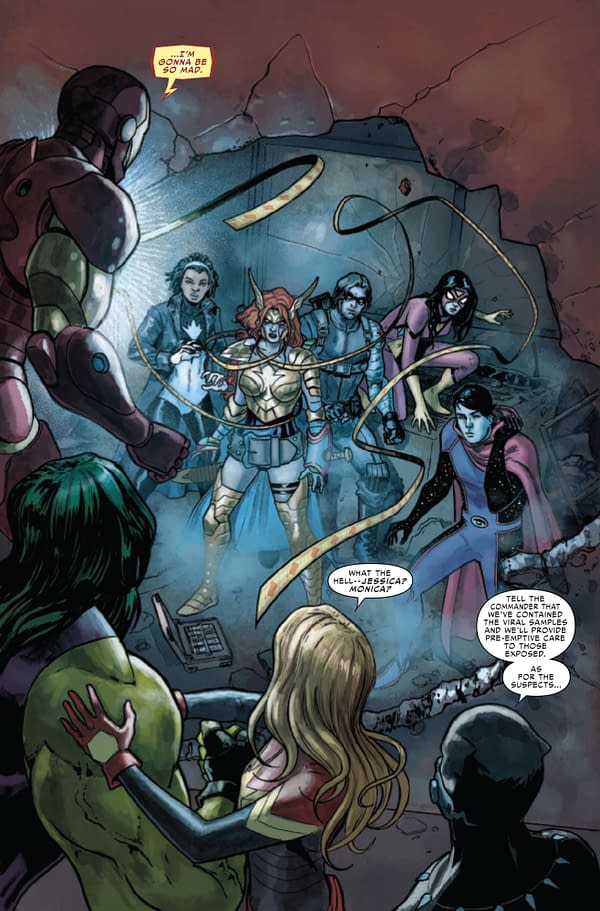 More to come when Strikeforce #1 hits stores on Wednesday.
STRIKEFORCE #1
JUL190842
(W) Tini Howard (A) German Peralta (CA) Andrea Sorrentino
NO COMPROMISE. NO MERCY.
ALL NEW, ONGOING SERIES!
From the dark minds of rising stars Tini Howard and Germán Peralta comes a tale of the underside of the Marvel Universe! A new threat is secretly taking over the planet — and the more people who know about it, the more powerful the threat becomes. Blade dealt with this threat once before, and hoped to never have to again. He can't bring the Avengers in on this — not just for their own safety, but for the safety of everyone on Earth. So he must recruit a team of heroes accustomed to darkness — a strikeforce. Blade, Angela, Spider-Woman, Wiccan, the Winter Soldier, Monica Rambeau and Daimon Hellstrom join forces to fight the fights that no other Marvel team can take on!
Rated T+
In Shops: Sep 25, 2019
SRP: $3.99
Enjoyed this article? Share it!