From Marvel Comics next week, Tom Taylor and Jorge Molina bring you the crossover you've been waiting for: The Immortal Hulk: Great Power #1, five dollars cheap!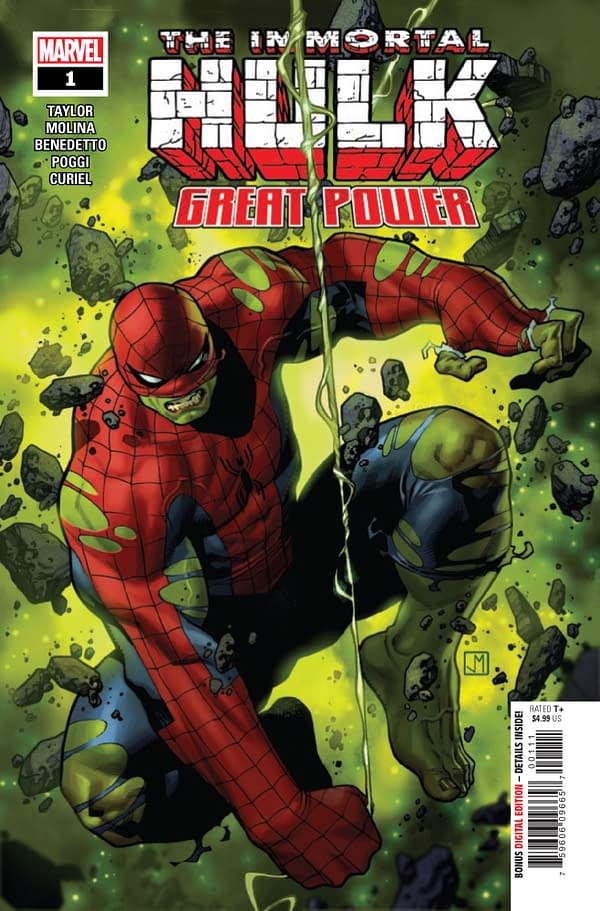 With great power, there must also come great responsibility. And with the need to constantly boost sales, there must also come extraneous crossovers.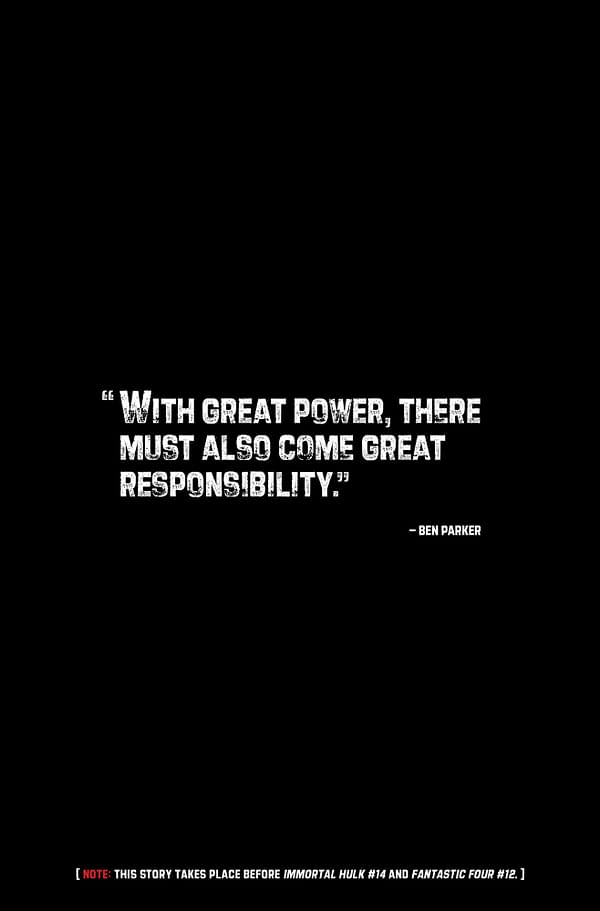 And that's how we find Bruce Banner waking up with a wicked hangover.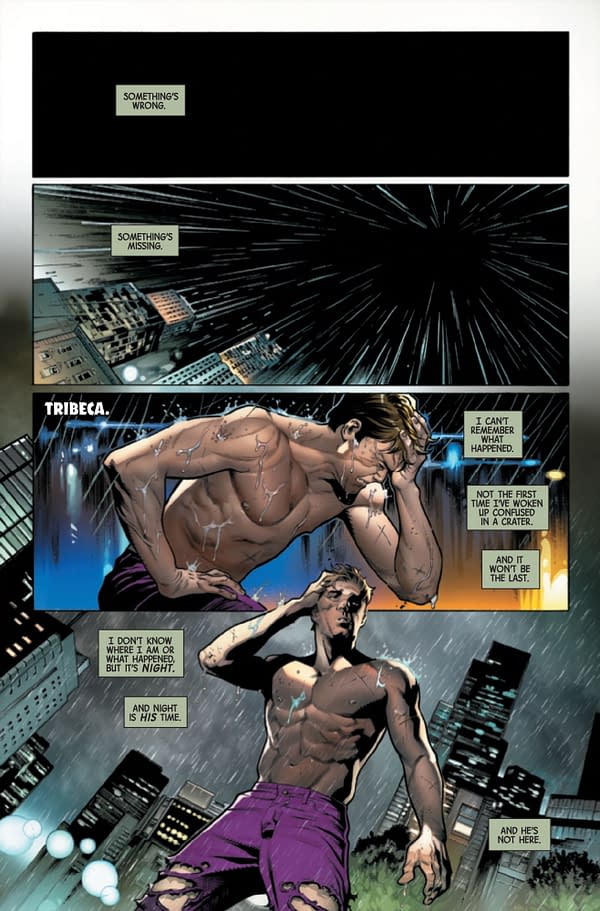 But something is missing. The Hulk! Well, that's a relief, isn't it? Banner can finally move on with his life.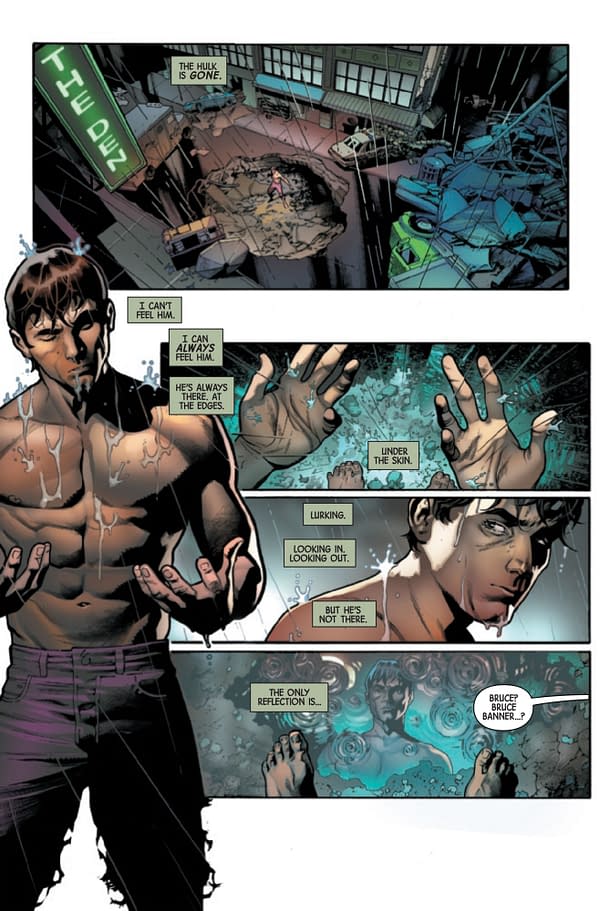 Except, if the Hulk isn't there, where is he? Apparently he's inside Spider-Man, because body-swapping is basically the idea for every single Spider-Man crossover lately.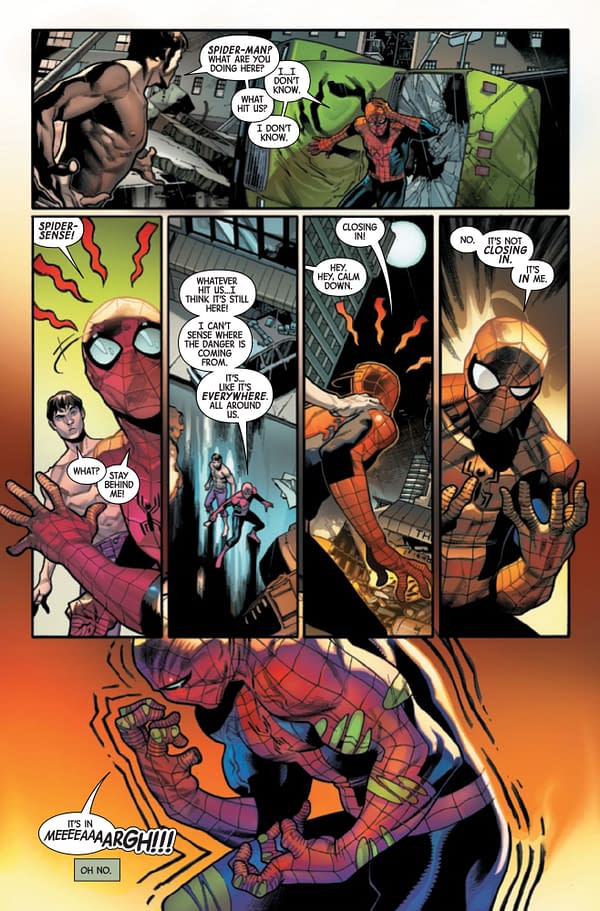 But seriously, the Hulkverine thing managed to spawn a crossover, an ongoing series, and another crossover mini-series. So Sphulker-Man is pretty much a no-brainer.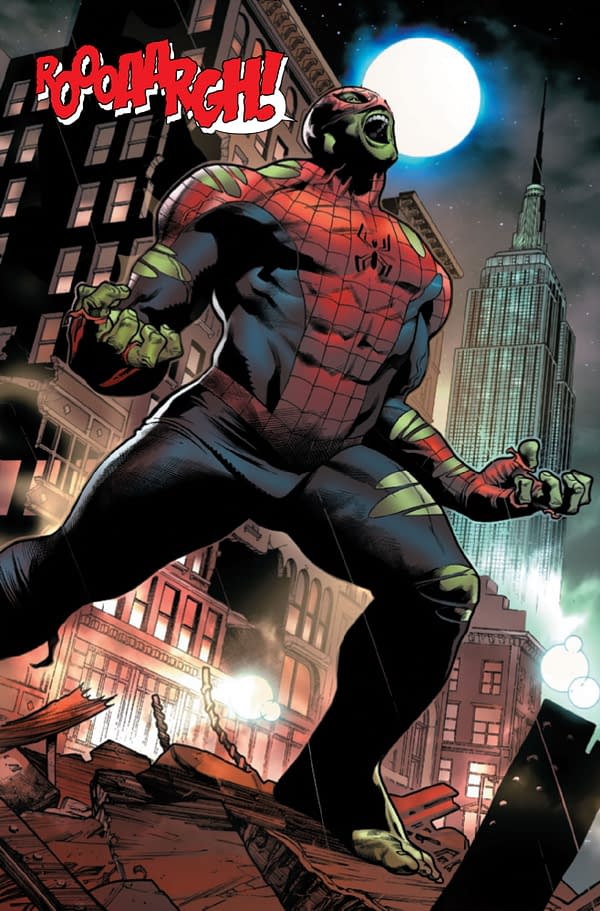 Except, Spider-Man has trouble remembering his greatest lesson even on a good day. With all the pent-up testosterone rage of The Hulk coursing through his puny brain, will he be able to control himself? Doubtful.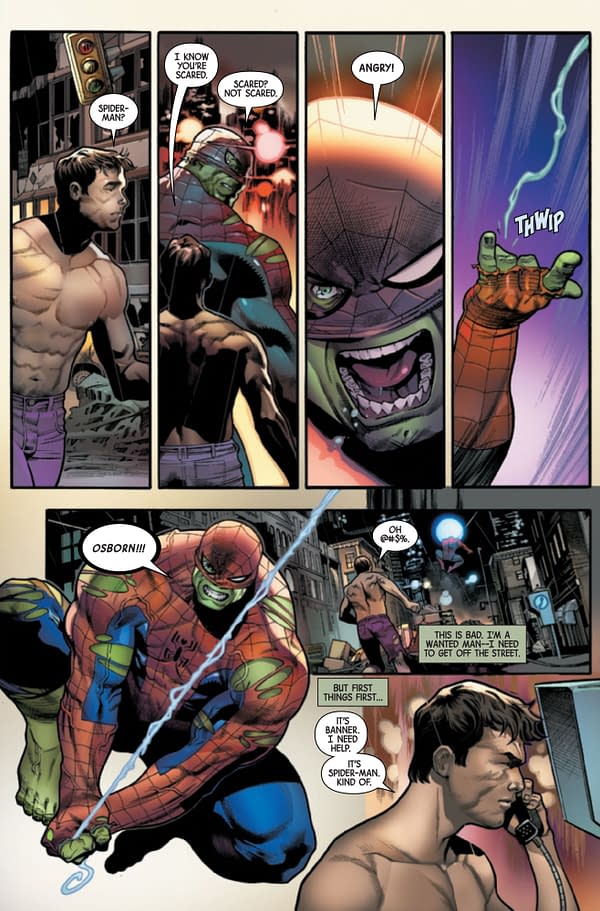 Immortal Hulk: Great Power #1 hits stores on Wednesday.
IMMORTAL HULK GREAT POWER #1
NOV190867
(W) Tom Taylor (A/CA) Jorge Molina
THE HULK FINDS A NEW HOST: THE AMAZING SPIDER-MAN!
When Bruce Banner wakes up in the middle of the night without the Hulk, he thinks he's finally free. But the Hulk is immortal – and the night's not over yet. If you thought he was dangerous in the body of mild-mannered Bruce Banner, wait till you see him now. Peter Parker is a man with the proportional strength and agility of a spider, capable of lifting trains on his bad days. And he's about to get a big, green power-up – with a temper to match.
Rated T+
In Shops: Feb 05, 2020
SRP: $4.99
Enjoyed this article? Share it!