Posted in: Comics | Tagged: black panther, chris allen, Eve L. Ewing, June 2023, marvel
---
First Look Inside Black Panther #1 by Eve L Ewing & Chris Allen
We have a better look inside Black Panther #1 comic, with black-and-white pages from Chris Allen. With Black Panther now a Wakandan vigilante
---
Last month, we highlighted the appearance of Eve L. Ewing on NBC's Today Show to talk about relaunching the Black Panther comic book with artist Chris Allen, from Marvel Comics in June. We saw the cover with the new look Black Panther, then Marvel Comics released a better look at the character's newly designed costume from Allen.
But now we have a better look inside the comic, with black-and-white pages from Chris Allen. With Black Panther now a vigilante operating on the streets of Wakandan cities doling out Panther justice by royal decree…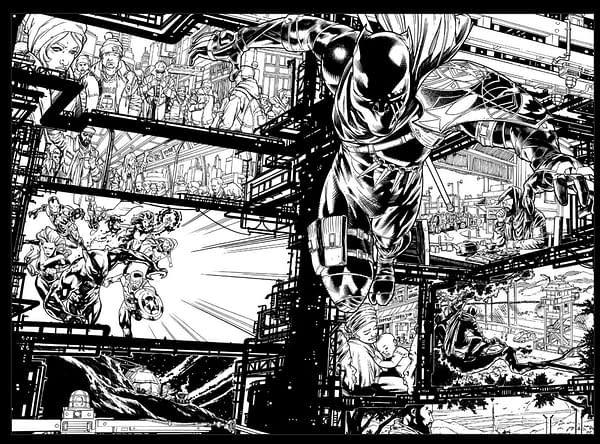 "Banished from the throne and a fugitive in his own homelands, T'Challa still can't leave Wakanda without its sworn protector. A king without a crown, he finds new purpose lurking the streets and shadows of the Wakandan city that bears his father's name, Birnin T'Chaka. New direction, new villains, new creative tea—get in on the ground floor of Marvel's next smash hit!"
Eve L. Ewing said "I am so excited for people to see this character design! T'Challa is going to be looking really different. It's much more edgy and kind of homespun. It's not so sleek and slick. Not giving too much away from the story, he's trying not to be seen. He's kind of working incognito. What I can say, honestly, is that we will be seeing Wakanda in a way that we have not seen it ever before. Working with an artist, it's just the professional version of the game you play on the bus when you're 14 or 15, of like, 'Hey, what would happen if this hero did this, and what if they went here, and if this fight happened, how would it turn out?!' I just get paid to do that with other nerds. It's pretty fun!"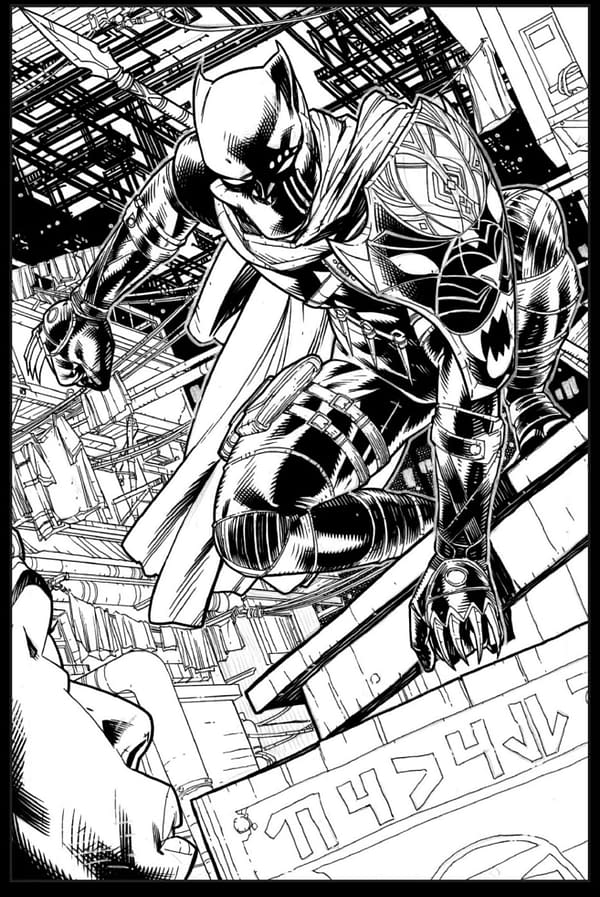 Black Panther #1 is published in June.
---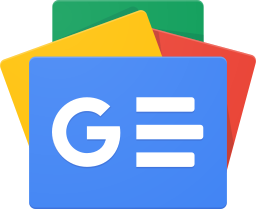 Stay up-to-date and support the site by following Bleeding Cool on Google News today!