Forbidden Planet Celebrates Its 40th Anniversary in July 2018
This weekend, I stumbled across the West End Live event in London's Trafalgar Square, in which the musicals of London's West End shows do a number or two on the stage one after another. A West End musical tasting event, as it were.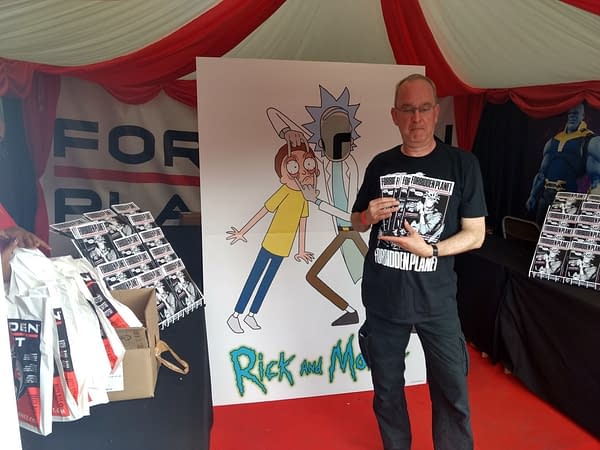 And one of the stalls there, celebrating their 40th Anniversary was Forbidden Planet.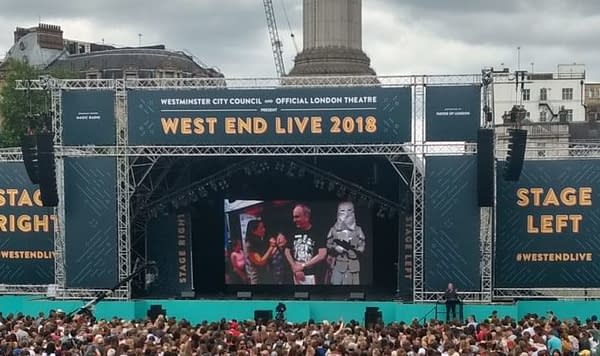 They even got their moment on the big screen. And everyone at the event seemed to have a Forbidden Planet goodie bag, featuring that iconic logo designed y Rian Hughes all those years ago.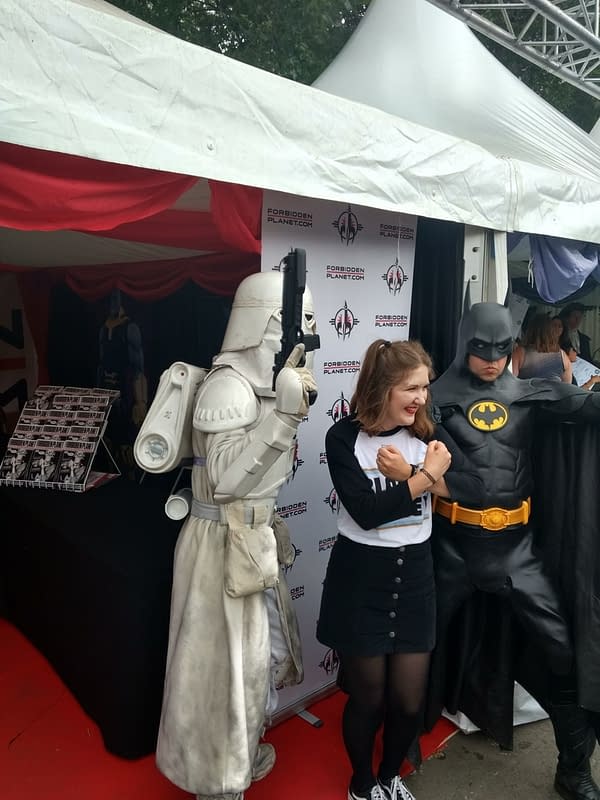 Forbidden Planet was also handing out a 40th Anniversary booklet with a Brian Bolland cover….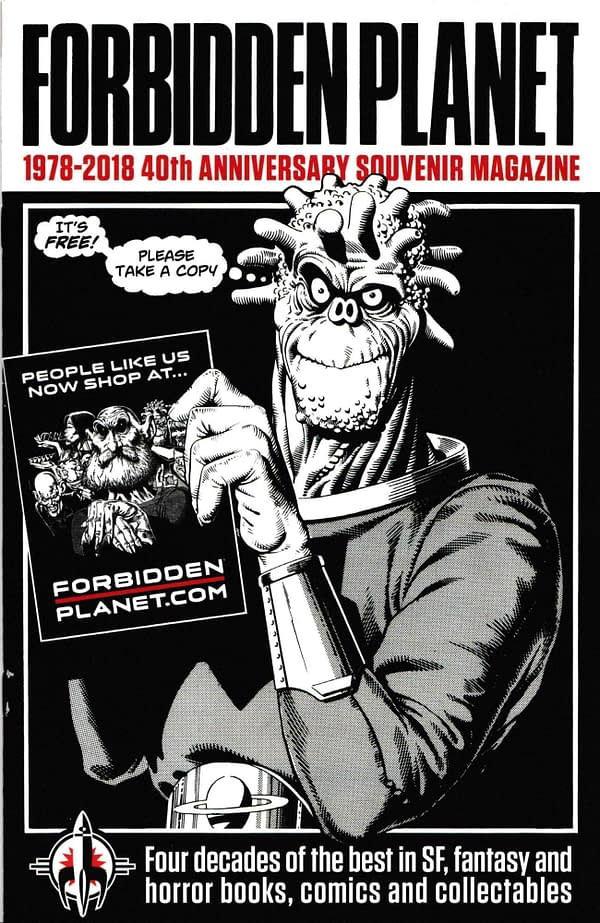 …itself an illustration based on the comic shop's very first ad by Bolland.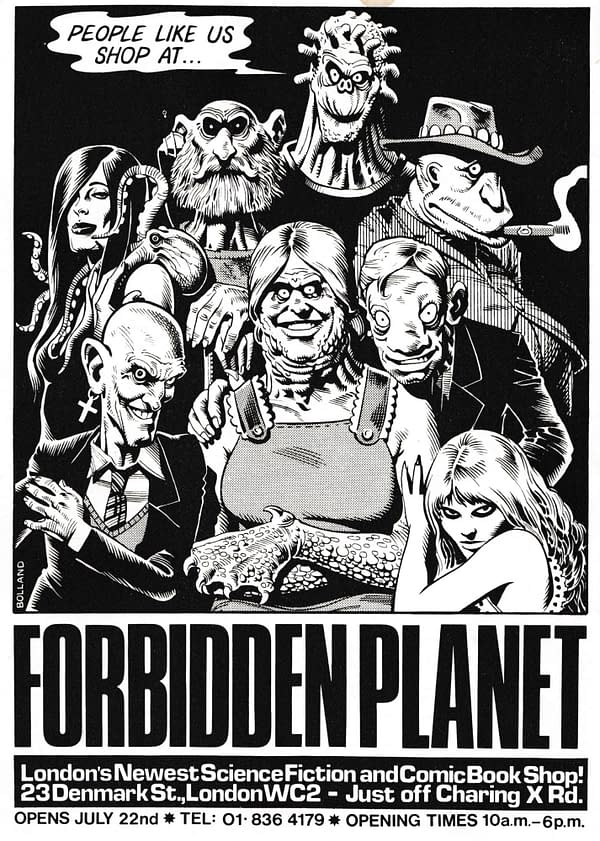 I found that in a copy of Comic Media International from 1977 that I picked up at 30th Century Comics in Putney a month ago. A proto-version of the Comics International magazine that would be published over a decade after that, in the back was this note.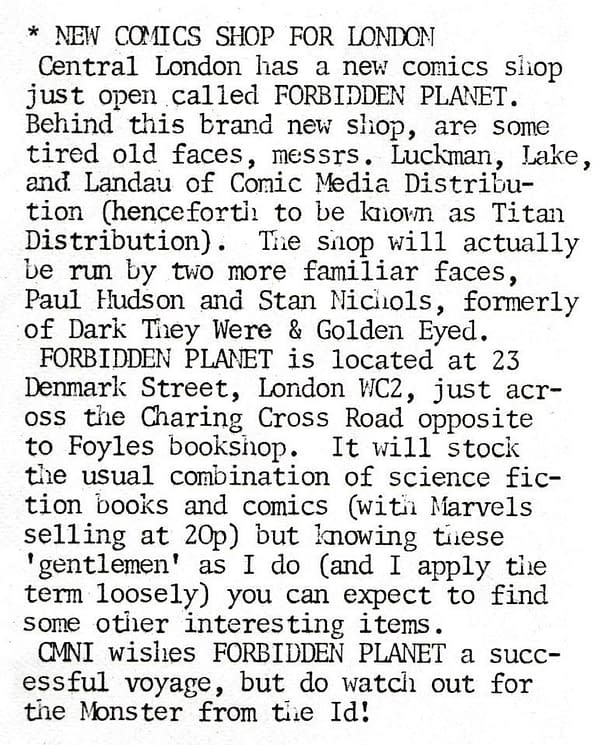 The moment where Comic Media Distribution becomes Titan Distribution. And set up Forbidden Planet. Years later, Titan would be sold to Diamond and become Diamond UK. There were divisions, Forbidden Planet splitting into two, Forbidden Planet of London and the South of the UK owned by Nick Landau who still owns Titan Comics and Titan Books, Mike Luckman and Mike Lake owned Forbidden Planet International, Forbidden Planet of the North and New York. There would be division and court cases, but none of that turns up on their timeline…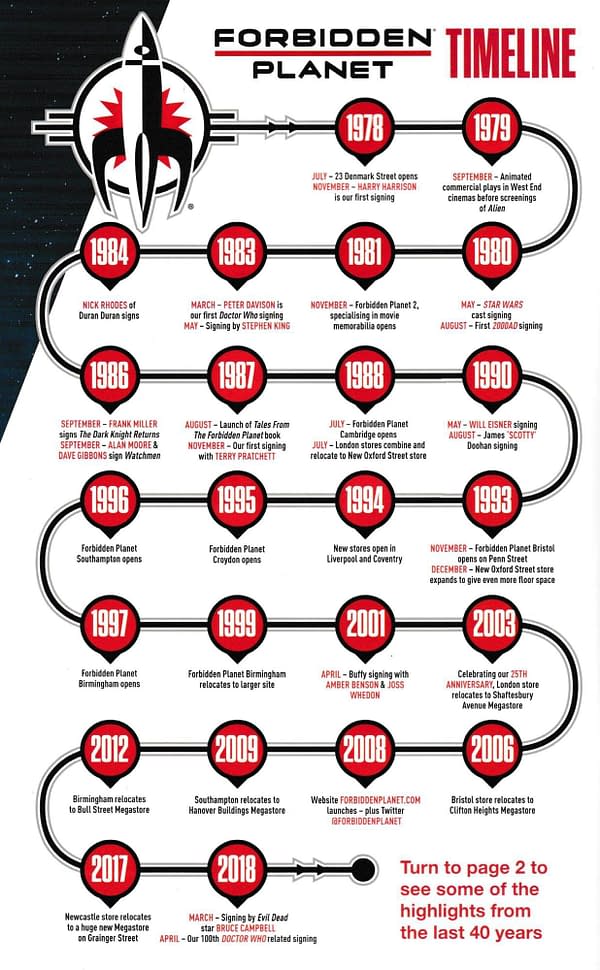 But there is a gallery of photos of signing through the five decades in which Forbidden Planet has operated.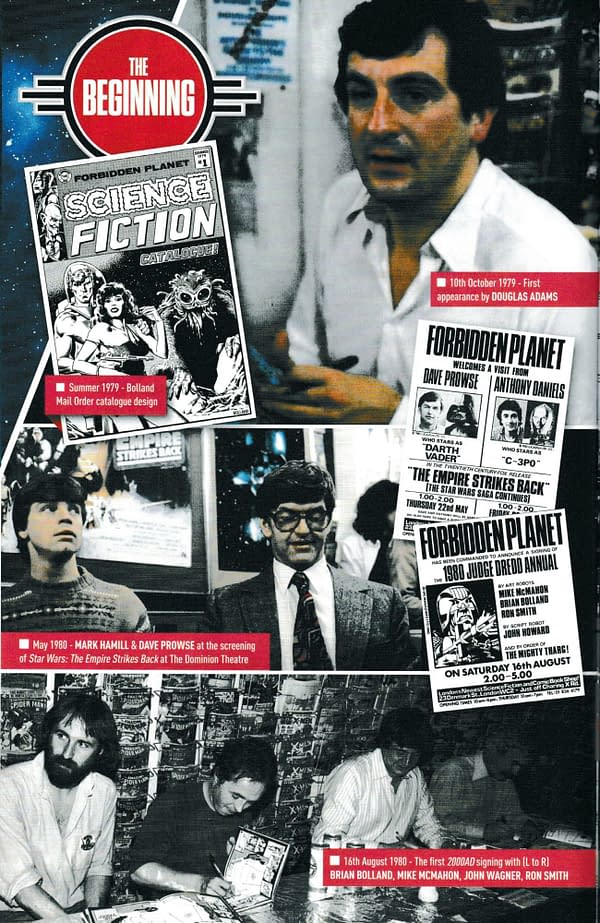 Forbidden Planet continues to be Britain's most successful comic shop and chain and forty year's on, it's London shop is a tourist destination in its own right. I would expect plenty of anniversary events in July…