Four New Comic Book Stores Opening Across America For Free Comic Book Day
Well, this is always good news. Four new comic book stores are opening across America this week, a number using using Free Comic Book Day to launch. There may be more, these are just four I have found. Let me know if you come across any others – or even if you are opening a comic book store this week.
First we have Infinite Heroes in 1098 Main Street, Watertown, Connecticut who are having their Grand Opening this weekend (though their doors have been technically open for the past week.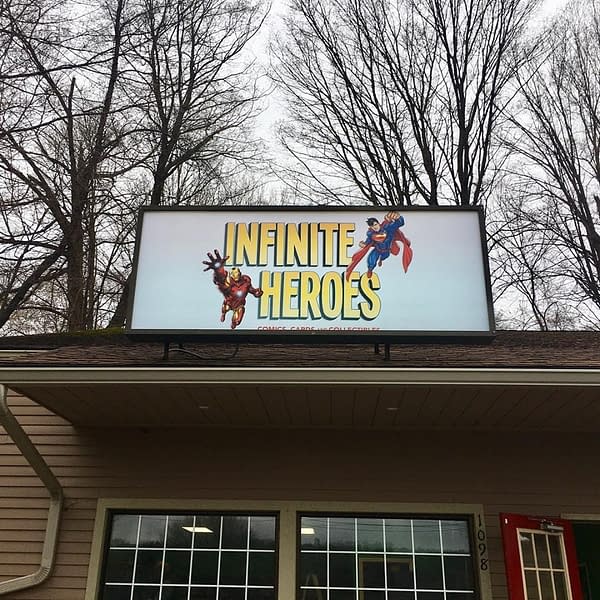 Then we have a new comic book store opening tomorrow from owner Jeff Moore, Buy Moore at 6575 Belding Rd, Rockford, Michigan 49341.
We see what you did there with the store name, Jeff. Nice one.
Metahumans Comics is opening an Imperial Valley store at 444 North Imperial Ave, El Centro, California 92243. And for ther Free Comic Book Day opening, they will have Power Ranger Wild Forces Black Ranger actor Jack Guzman instore. They promise many vendors, artists, live music, food and a huge video game tournament (Super Smash Brothers).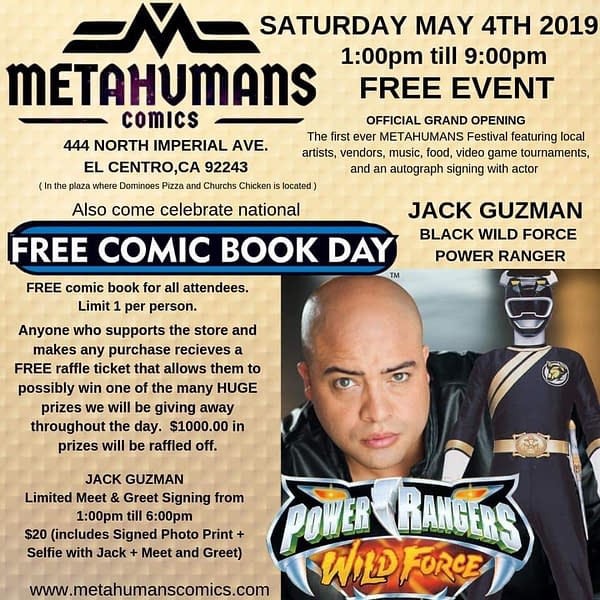 Sweet. And one more for now, Key Elements Comics in Wauseon, Ohio – the store isn't quite open, but you can message the store ahead and come by to pick up what you want.
And get the cut of their jib right here… look for a proper opening in June after they've had an inspection. But you are free to pop by…
Do you have a store opening near you? Do let us know…
Bleeding Cool tries to mark the passing of comics stores as well as their opening. Existing fanbases are likely to make the former more well known, but please let us know if a comic store is opening or closing in your neighbourhood. Just e-mail richjohnston@bleedingcool.com.