Letting It All Hang out With Frank Cho
We always like to check in with what Frank Cho's been up to in and around comic book conventions, as he likes to share it all with his fans. And at Baltimore Comic Con this past weekend, his new publisher AWA Comics had a rather entertaining way to promote his new title for them, Fight Girls.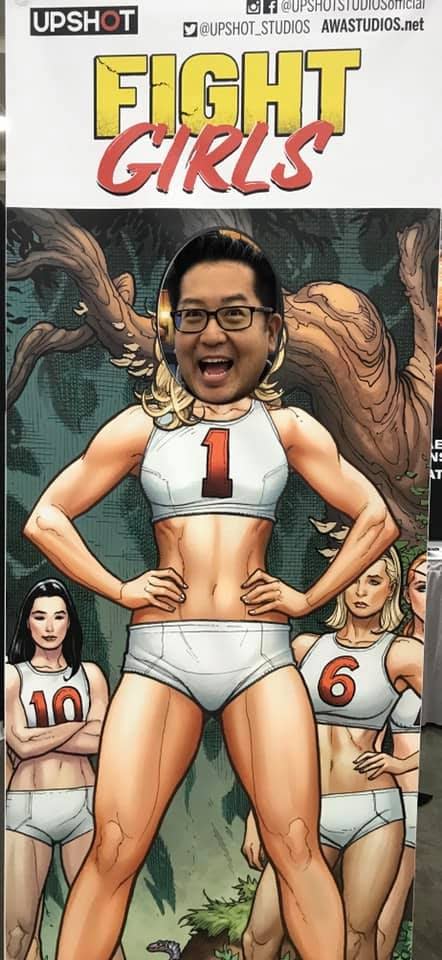 Always nice to see Frank happy. He was also selling a few of his sketched and in-progress pencil work to appreciative fans.
Talking of which, we also got to see his latest Harley Quinn cover getting inked….
And to see what Frank does in his downtime…
Taking a break from drawing comic books tonight and working on my giant King Kong oil painting. (8 feet x 4 feet.) In the zone. Very happy how the oil paint and brush are behaving tonight. With my brutal work schedule, these oil painting breaks are like calm oasis of creativity and reflection for me.
And one more of his sketch covers that also do rather well at convention time…