Frank Cho Brings Back the Outrage to His Kitty Pryde/Colossus Sketch Covers
Kitty Pryde and Colossus are due to be married in the X-Men comics. And, unlike Batman and Catwoman, they may actually go through with it.
And Frank Cho, has been happy to bring back his "outrage" style to celebrate the happy couple at Phoenix Comic Fest and share the result — after the word about what he sketched on a blank cover of X-Men '92 #1 for a fan got around.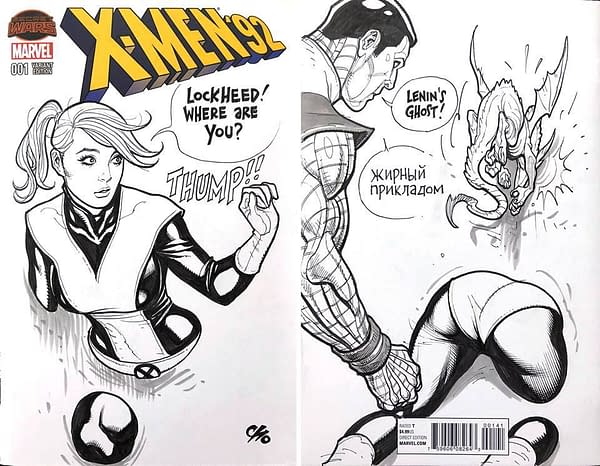 If anyone ever asks you to define "male gaze", feel free to link.