Marvel will no doubt release their December 2018 solicitations later today. But they have already been eking a fair few of them already. Let's stitch some together and see what they look like – and if we can get a heartbeat going.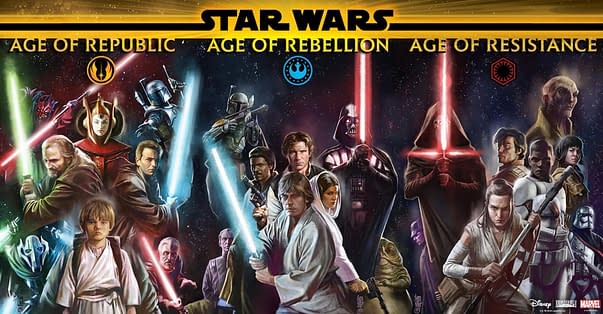 THE AGE OF STAR WARS: Age of Republic #1
TBA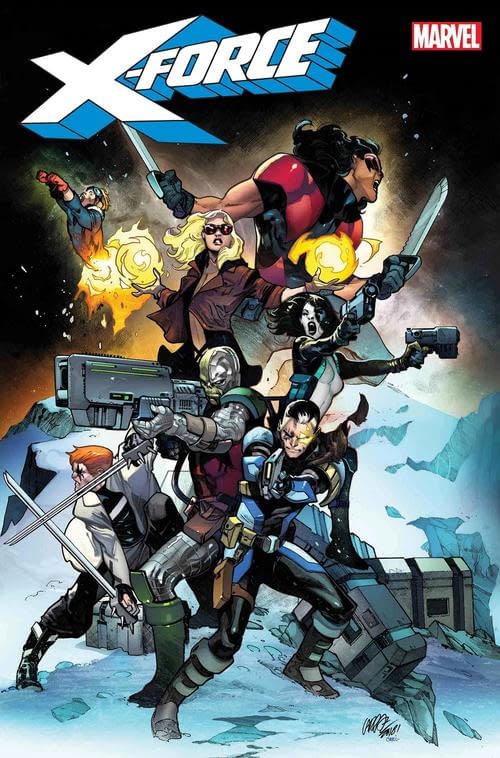 X-FORCE #1
Written by ED BRISSON
Art by DYLAN BURNETT
Cover by PEPE LARRAZ
On Sale 12/26/18
This December, the X-FORCE reassembles…for revenge! Extermination writer Ed Brisson and Cosmic Ghost Rider artist Dylan Burnett are teaming up with Young Guns artist Pepe Larraz to bring you Domino, Cannonball, Shatterstar, Boom Boom, and Warpath in an all-new adventure!
FANTASTIC FOUR #5
Written by DAN SLOTT
Art by AARON KUDER, ADAM HUGHES and MICHAEL ALLRED
Cover by ESAD RIBIC
On Sale 12/26/18
This December, Dan Slott and Esad Ribic joined by Marvel Young Gun Aaron Kuder and superstar artists Adam Hughes and Michael Allred for a special 650th issue spectacular, featuring the untold tale of Alicia and Ben's courtship! Plus, a bachelor party that only Johnny Storm could throw and many more surprises that it can only mean it's a wedding celebrated in the Mighty Marvel Manner!
And even though vows will be exchanged without a hitch, it wouldn't be a Marvel wedding without its fair share of dangers lurking in the background…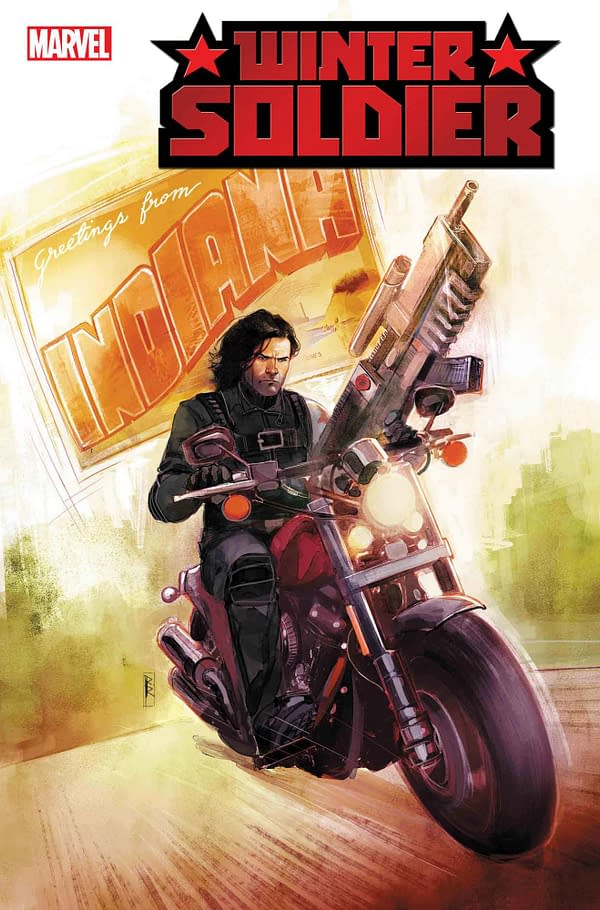 WINTER SOLDIER #1 (of 5)
Written by KYLE HIGGINS
Art and Cover by ROD REIS
On Sale 12/5/18
You know his name. You know the things he's done. And now that the man known as The Winter Soldier has found redemption, he's going to help others do the same…even if it's not as easy as he expects. ThisDecember, the acclaimed creative team of Kyle Higgins (Power Rangers, C.O.W.L.) and Rod Reis (Secret Empire, Doctor Strange: Damnation, C.O.W.L.) will reunite to tell the next chapter of Bucky Barnes' story in an all-new adventure that readers won't want to miss!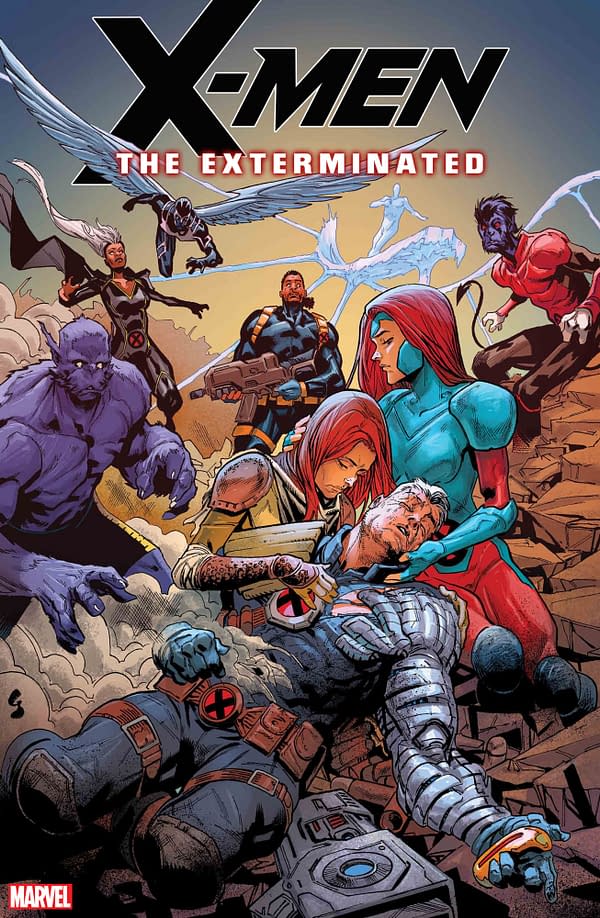 X-MEN: THE EXTERMINATED #1
Written by ZAC THOMPSON, LONNIE NADLER, and CHRIS CLAREMONT
Art by NEIL EDWARDS and more
Cover by GEOFF SHAW, colors by ANTONIO FABELA
On Sale 12/5/18
Cable has fallen, and the events of Extermination have left a hole in the X-Men family. What comes next??
In the wake of Cable's death, his adopted daughter Hope Summers is attempting to deal with her loss – but a dark and terrifying path beckons her, and the X-Men's own Jean Grey may be her only hope for survival!
This December, CABLE creative team Zac Thompson and Lonnie Nadler re-team for a special one-shot to say good-bye to the time-traveling, fan-favorite mutant – featuring covers by Geoff Shaw and a special back-up story that celebrates the life of Nathan Summers, from legendary X-Men series writer Chris Claremont!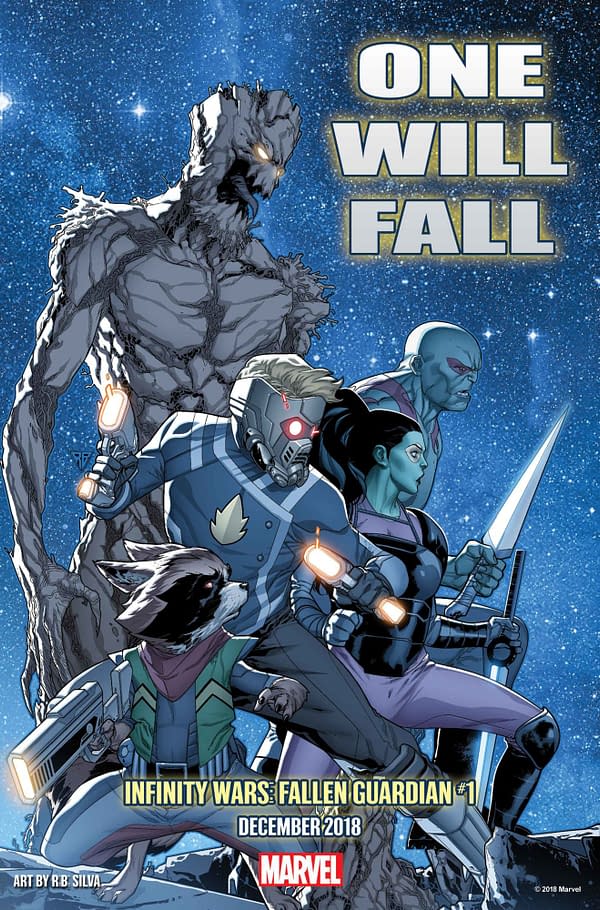 INFINITY WARS: FALLEN GUARDIAN #1
Written by GERRY DUGGAN
Art by ANDY MACDONALD
Cover by R.B. SILVA
On Sale December 2018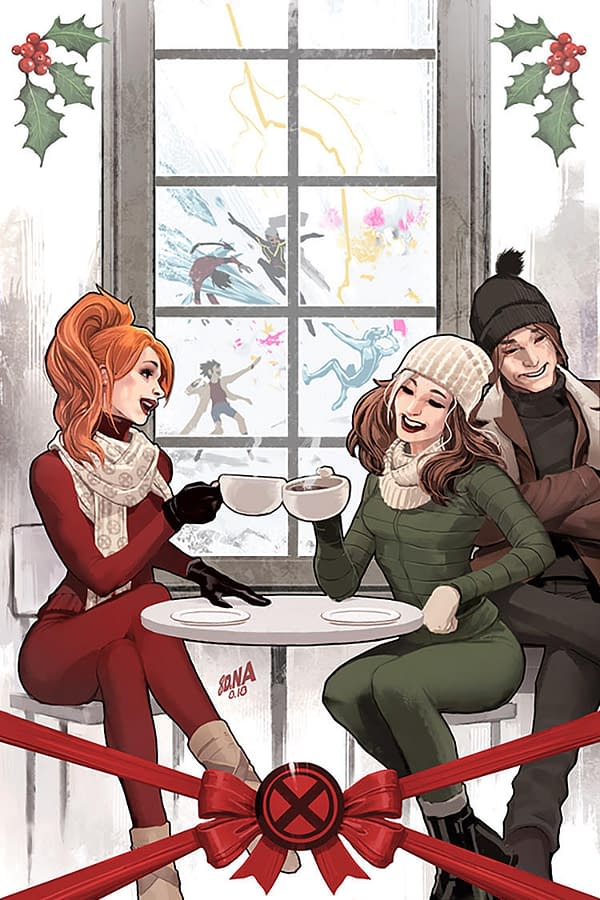 MERRY X-MEN #1
Read 25 holiday tales of the merry mutants all in one issue! What does Magneto do for Hanukkah? What's Rogue and Gambit's first married Christmas like? Is Jubilee truly the master of navigating malls during the holidays? These questions and more are answered as all your favorite X-Men and more creators than you can shake a jingle bell at come together for a holiday celebration to last all month long!
Featuring stories from Chris Sims, Chad Bowers, Rainbow Rowell, Chris Claremont, Matt Rosenberg, Ed Brisson, Kelly Thompson, Charles Soule, Tini Howard, Charlamagne Tha God, Zac Thompson, Lonnie Nadler, Vita Ayala, Styles P, Cullen Bunn, Jean Grae, Esoteric, Sina Grace, Al Ewing, Leah Williams, Marco Failla, Kris Anka, Ryan Browne, and so many more, you won't want to miss the festivities in this issue! December 5th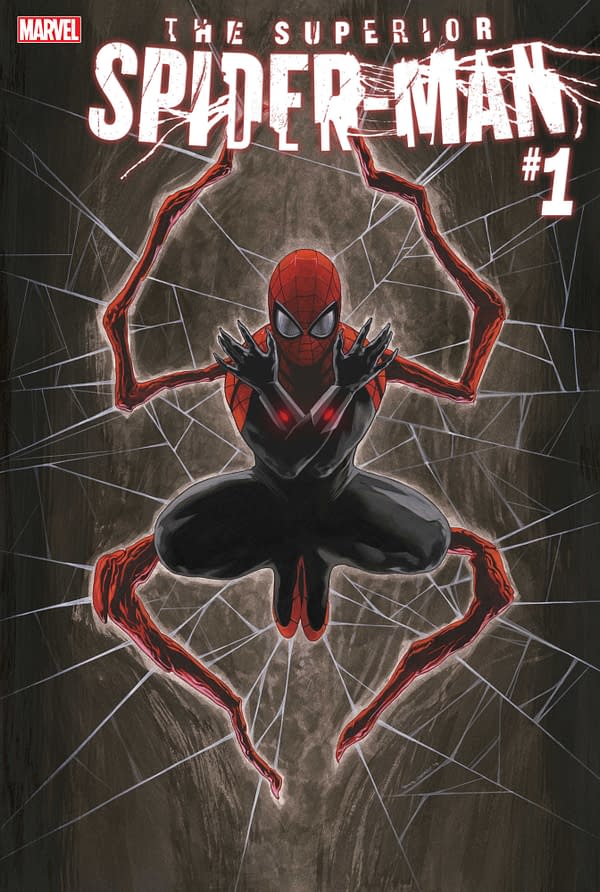 SUPERIOR SPIDER-MAN #1
Written by CHRISTOS GAGE
Art by MIKE HAWTHORNE
Cover by TRAVIS CHAREST
On Sale 12/26/18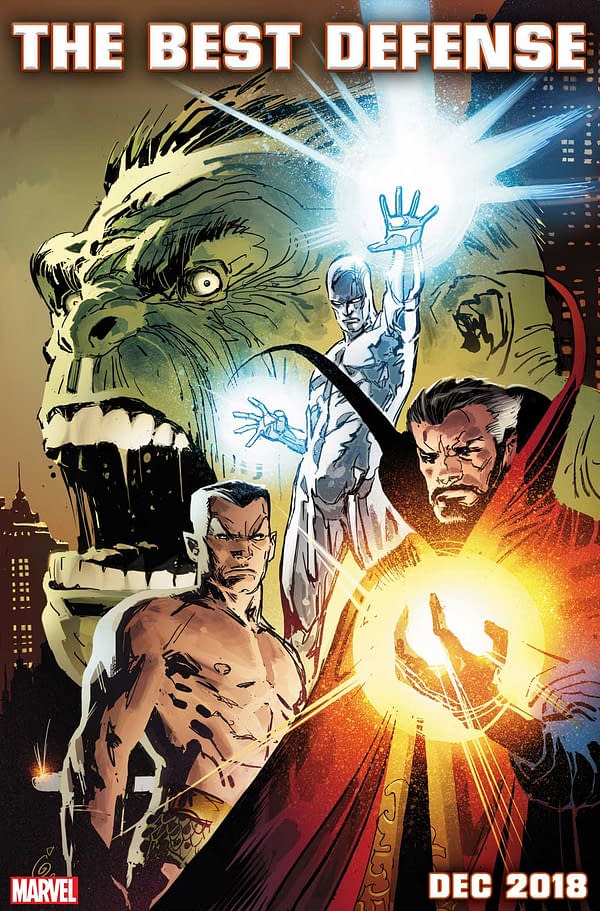 IMMORTAL HULK: THE BEST DEFENSE
Written by AL EWING
Art by SIMONE DI MEO
NAMOR: THE BEST DEFENSE
Written by CHIP ZDARSKY
Art by CARLOS MAGNO
DOCTOR STRANGE: THE BEST DEFENSE
Written by GERRY DUGGAN
Art by GREG SMALLWOOD
SILVER SURFER: THE BEST DEFENSE
Written by JASON LATOUR
Art by JASON LATOUR
THE DEFENDERS: THE BEST DEFENSE
Written by AL EWING
Art by JOE BENNETT
Doctor Strange. The Immortal Hulk. Namor the Sub-Mariner. The Silver Surfer. You know their names and you know their powers…and you know them as the DEFENDERS! This December, Marvel's favorite non-team – the original Defenders – return in all-new stories!
With an assembly of stellar creative teams, writers and artists such as Chip Zdarsky (Marvel 2-In-One), Gerry Duggan (Deadpool), Jason Latour (Spider-Gwen), Simone Di Meo (Old Man Logan Annual), Carlos Magno (Thunderbolts), Greg Smallwood (Moon Knight), Al Ewing (The Immortal Hulk) and Joe Bennett (The Immortal Hulk) will spin five interconnected specials that tell a unique and captivating story for each original Defender.
Enjoyed this article? Share it!