Posted in: Ahoy, Comics | Tagged: ahoy comics, Highball, stuart moore
---
Free: Stuart Moore & Fred Harper's Highball #1 from Ahoy Comics
Ahead of tomorrow's publication of Highball by Stuart Moore and Fred Harper from Ahoy Comics, Bleeding Cool has the full first issue for free.
---
Tomorrow, Ahoy Comics will publish the collection of Highball, a comedy sci-fi series about a sozzled space pilot attempting to save the galaxy one pint at a time, by writer Stuart Moore, artist Fred Harper, colourist Lee Loughridge, and letterer Rob Steen. It's not that unbelievable, Russian cosmonauts are especially known to have smuggled alcohol on orbiting stations by carrying bottles in hollowed-out books and by crash dieting to reduce their own body weight to sneak containers of cognac inside their suits undetected. One cosmonaut hid a bottle in the wristband of a device used for measuring blood pressure. Alcohol is banned from space because ethanol can damage technology, even products that might contain alcohol, like mouthwash, hand sanitiser and perfume, are banned but inspectors regularly found caches of booze aboard Russian space stations and NASA astronauts once joined their cosmonauts at a cognac party aboard the space station Mir. Even American astronauts, in the early days, were able to smuggle brandy on board, and Buzz Aldrin. The comic book is very much in that vein, and Bleeding Cool has the whole first issue of Highball running below as a teaser for the entire series published today in bookstores and tomorrow in comic book stores…
HIGHBALL TPB
(W) Stuart Moore (A/C) Fred Harper
Guardians of the Galaxy meets The Hitchhiker's Guide for "a world of laughs and no-holds-barred satire" (ScreenRant). Meet Highball, the best shot in the galaxy, with one big problem: he can only hit the target when he's dead drunk! In his quest to save the galaxy—or maybe just do his job—Highball faces off against a fierce but alluring bird-warrior, a disturbingly racist A.I., a crypto-obsessed fellow pilot, and, of course, his own shameful inadequacies. Collects all 5 issues of the comic book series written by Stuart Moore (The Zodiac Legacy) with art by Fred Harper (Snelson) and colors by Lee Loughridge. March 29, 2023 $17.99 US; $24.99 CAN
---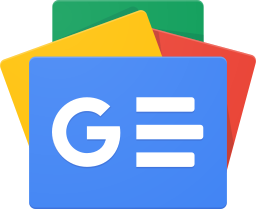 Stay up-to-date and support the site by following Bleeding Cool on Google News today!