French Publishers To Boycott Angoulême Unless Changes Are Made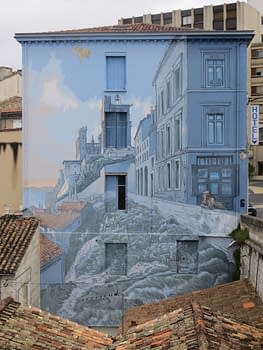 After a number of embarrassing events in recent weeks, a conglomerate of large and small publishers have called for the Angoulême festival to undergo a radical overhaul supervised by someone appointed by the Minister of Culture.
In a statement released yesterday, 41 comic book publishers announced that they have decided not to participate next year if a change isn't made as soon as possible to its depth, in its structure, its governance, strategy, project and ambitions.
The publishers include major companies SNE, Casterman, Dargaud, Delcourt, Denoël, Fluid Glacial, Futuropolis, Gallimard, Glénat, Jungle, Le Lombard, Panini, Rue de Sèvres, Sarbacane Sun Urban and Wind West.
The issue include the absence of women in the original Grand Prix nomination list, authors who feel badly treated by the organisation, a reduction in attendance, a lack of transparency over the award selection and a disastrous closing ceremony.
That concerns have been expressed regarding this and other issues for years without being addressed. And that the deterioration of the festival is harming the comic book medium.
Big changes are coming…