Geoff Johns Has Killed Off 5G With Flashpoint Beyond
In Doomsday Clock, Geoff Johns was the first – and last – DC Comics creator to mention 5G in print, in the final issue of Doomsday Clock. Looking at a time in the future where the DC Universe would be relaunched as 2026, and the then-DC Continuity would become Earth 5G. 5G was the then-publisher Dan DiDio initiative that would have centred on Jace Fox replacing Bruce Wayne as Batman, Jon Kent replace Clark Kent as Superman, Yara Flor replace Diana as Wonder Woman and more, as well as create a new DC Comics timeline spanning the 20th century and ageing up all the main characters.

But Dan DiDio was fired by DC Comics, 5G became the parallel universe event Future State and Geoff Johns was on the outs at DC Comics. Well, now he is back, reviving his Flashpoint series in time for the Flash movie, and right from the off, addressing what happened to 5G.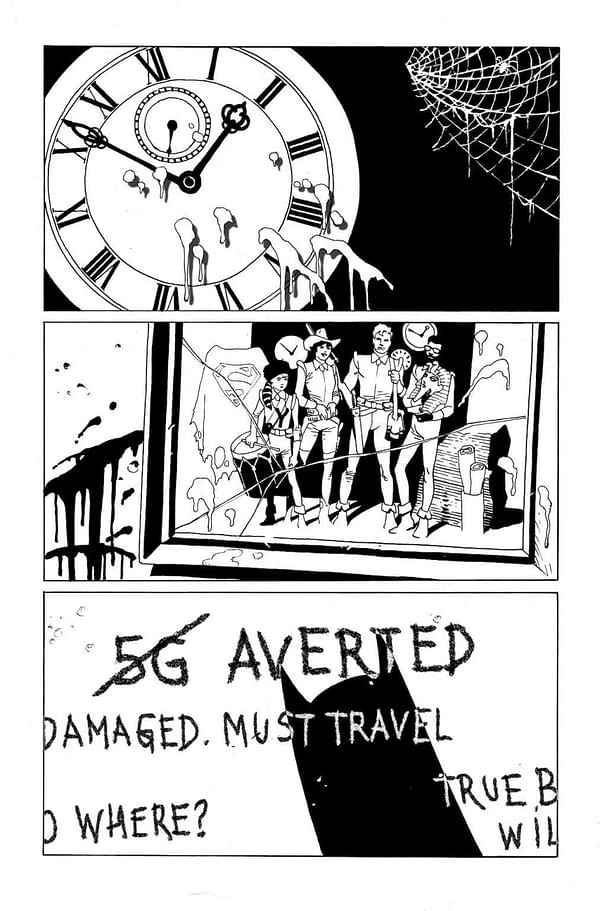 The Doomsday Clock has gone past midnight, wiping off the bloodspots and 5G has been averted. And we get another DC whiteboard predicting the future.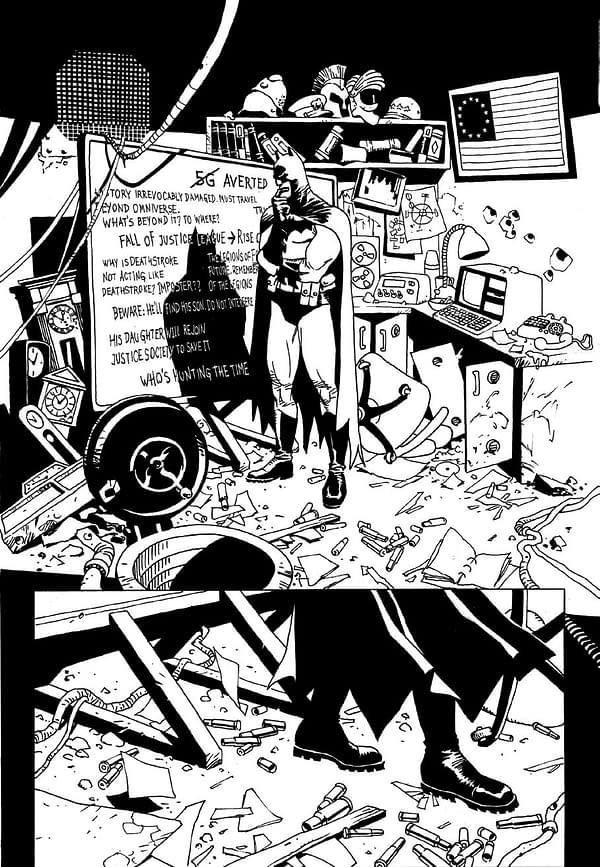 With Deathstroke in question, as well as his son and daughter, Future Legions and a meta-twist that the story has been damaged and someone must travel beyond the Omniverse. Yes, that was a DC buzzword a few months back as well, was it not? The fall of the Justice League may refer to their deaths in April 2022 in Justice League #75. Flashpoint Beyond #0 and #1 are published in April.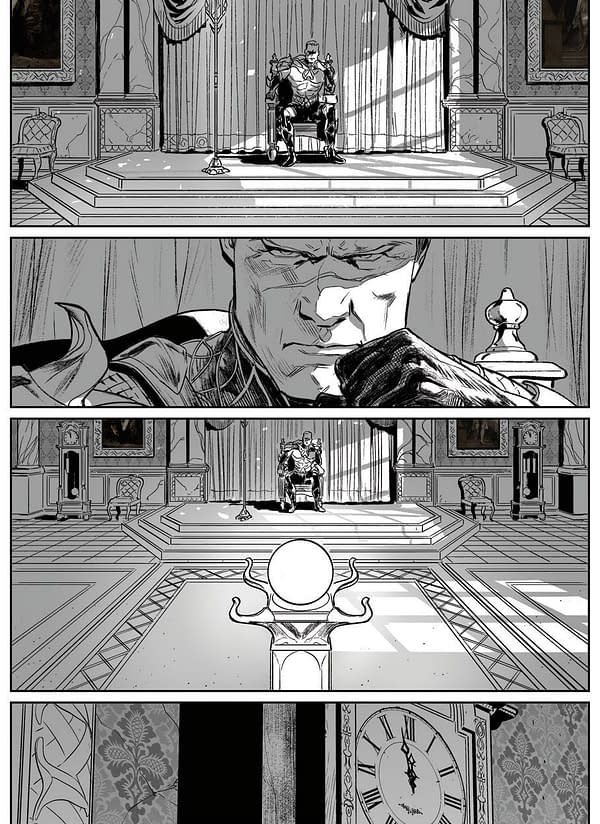 FLASHPOINT BEYOND #0 (OF 6) CVR A DEXTER SOY
(W) Geoff Johns (A) Eduardo Risso (CA) Dexter Soy
The world of Flashpoint returns! After sacrificing everything to help the Flash put the universe back together and save Bruce Wayne's life, Thomas Wayne wakes up in a world he thought was no more. Forced to don the cowl once again, Batman prowls the streets of Gotham searching for answers to how this world still exists, but what he starts to uncover will send him hurtling around the globe. The hunt for the Clockwork Killer starts here! Legendary writer Geoff Johns comes back to the alternate world he created, partnering with prolific artist Eduardo Risso as he returns to the Flashpoint Batman!
Retail: $5.99 In-Store Date: 4/5/2022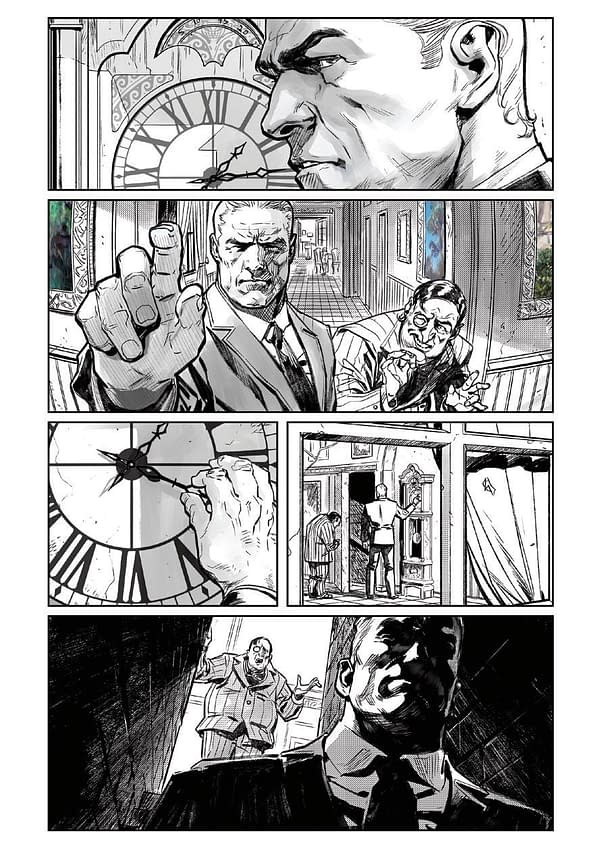 FLASHPOINT BEYOND #1 (OF 6) CVR A MITCH GERADS
(W) Geoff Johns, Jeremy Adams, Tim Sheridan (A) Xermanico (CA) Mitch Gerads
Batman's hunt for the Clockwork Killer brings him to Europe and face to face with the mad king, Aquaman. On the eve of Aquaman's sinking of London, Batman infiltrates his stronghold and goes on the warpath for answers. Nothing matters to Batman, whose world is already dead, but if he can track down the Clockwork Killer, Thomas can save his son's world and put everything back together again.
Retail: $4.99 In-Store Date: 4/19/2022