George Pérez Comes Out of Retirement For Marvel Comics With Al Ewing in August?
It looks like Marvel Comics are going to have some big launches or new creative teams on a number of titles in August. People you might not expect to be working for Marvel, teamed up with those you might. And a few names you'd have sworn had sworn off creating comics anymore. But will be very grateful to have them back. We'll be running a few of those names tonight in Bleeding Cool, just keep an eye on the feed. Or you can catch up with them all with this handy tag at a later date. We're calling them Marvel's August Vistors, though they, no doubt will have their own title to be revealed in due course.
And the second of these tonight is George Pérez, who announced his retirement earlier this year after health concerns. Well, he is seeimingly out of retirement and returning to comic books – and to Marvel Comics no less – on a project with Al Ewing. The nature of that project is as yet unknown – but it is planned for August.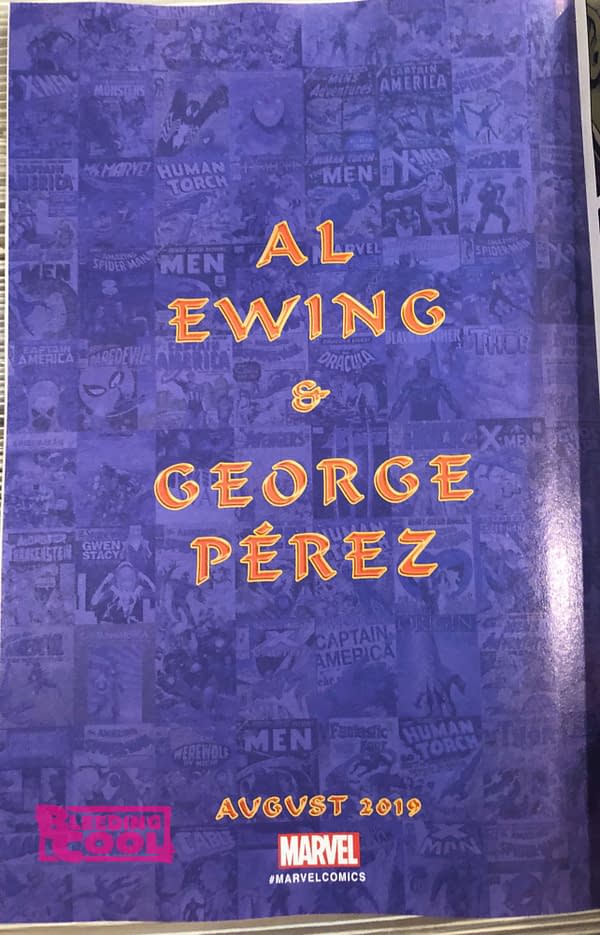 Care to place your bets on what it will be?
George Pérez, is known for legendary runs on The Avengers, Teen Titans, Wonder Woman and Solus, as well as co-creating Sachs & Violens with Peter David and creating the comic books Crimson Plague and Sirens. Al Ewing is a former 2000AD writer who is currently writing he Eisner Award nominated Immortal Hulk for Marvel.
Together, they fight crime. Maybe. But they both seem to have something coming out from Marvel in August. Maybe we'll find out what – and how – soon?