Gerardo Preciado writes,
When I talked to Daniel (Bayliss, my partner in all things Moonhead Press) back in February about The Mirror -our latest spiritual alien invasion story- we could not have imagined the state the world would be in when we published it just days ago.
It is in a sense, a spiritual sequel to The Deal, the "fanfic" (I hate that word) or unofficial tribute to the Dark Knight that went viral overnight 5 years ago, the one that some people called the best Batman story in years or the worst one ever (I happen to think it's neither).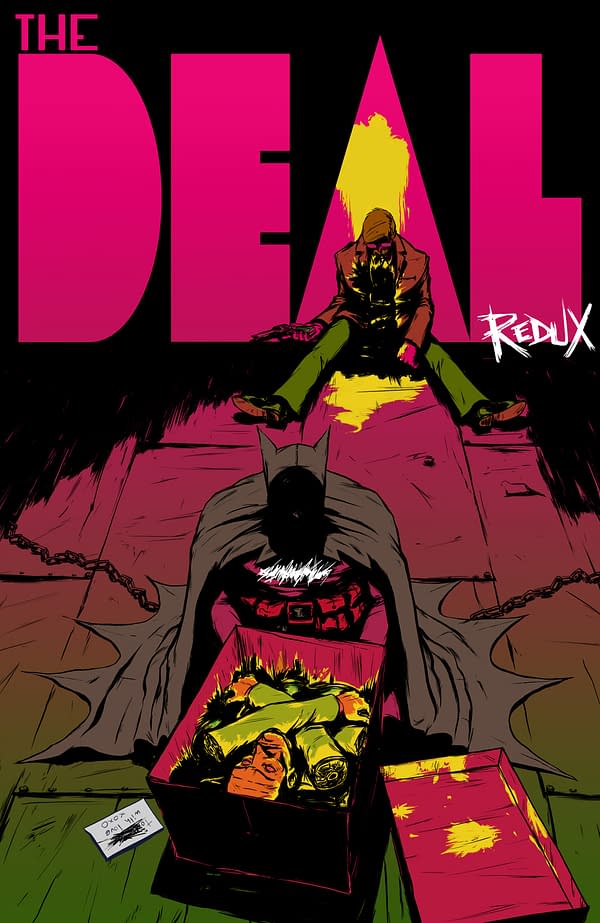 The Deal was about holding a mirror in front of the reader, to let people see what they wanted to see in it, or if we were lucky, to let the reader see something about themselves in it. It sounds pretentious, and it is, but it was sincere.
Earlier this year I was thinking about how to celebrate the first five years of our blog, Moonhead Press, and it got me thinking about that idea, I thought we could take it to the next level, and make a comic about an actual mirror.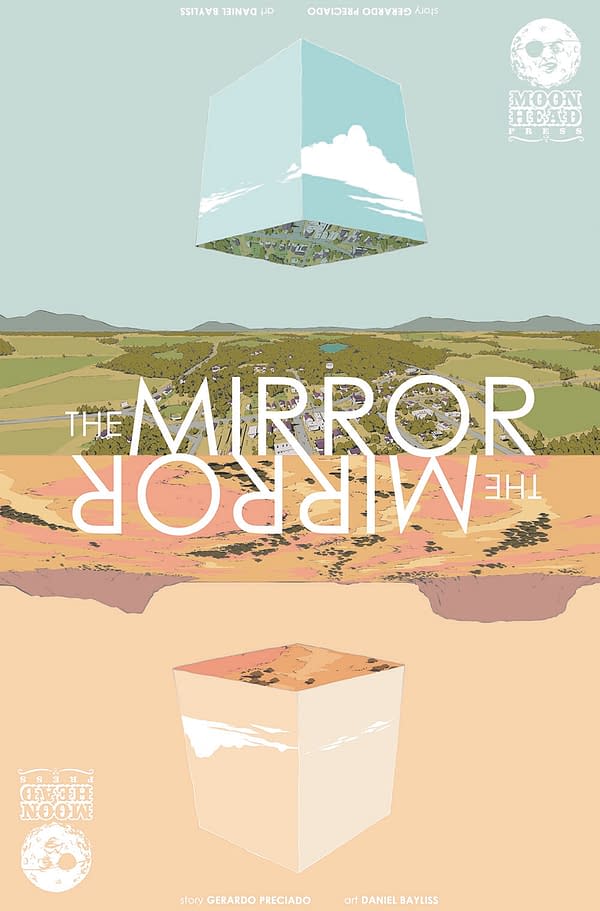 A mirror that reflects the state of the world we live in, both love and hate, both hope and hopefulness, the past, the future, where we came from and where we could be going.
Luckily for me, Daniel liked the idea, which grew into making the layouts of the pages mirror themselves, the result I have to say, is my favorite of all the comics we've done together.
It might come across as preachy, and I guess it is, but at least as always, it is sincere. You can read the complete comic here:
The Mirror, along with a redux version of The Deal, God's End and many more of our indie webcomics are available in the 100 page plus Graphic Novel, Moonhead PRess Vol. 1, available exclusively and for a very limited time (there is only a few days left) on Kickstarter.
Gerardo Preciado is a writer and musician from northern México. As a child and influenced greatly by his older brother, Gerardo grew up with a healthy dose of Superhero Comics, Slasher films, and Heavy Metal.
In 2013 along with artist Daniel Bayliss, he created a web comics blog with the intention of publishing some short stories as preparation for the making of a larger graphic novel, the blog, called 'Moonhead Press' went viral with its first post, a dark and disturbing tribute to the caped crusader, 'The Deal' was read by over a million people on its first week online on the blog alone and was translated by fellow fans around the world into Portuguese, German, Spanish, Italian and several more languages.
The success of 'The Deal' and 'God's End' (the exploration of another superhero archetype) lead to Gerardo's first professional writing gig, Grimm Tales of Terror # 9, Gerardo's tribute to 80's slasher films, was released in march, 2015 by Zenescope Entertainment.
Also in 2015, he funded a new web comics blog called Old Skull Comics, co-created with childhood friend and artist David Marquez, the blog has received a very positive response from fans for its crazy and over the top stories like 'Psycario' and 'Master of the Lords'.
Since 2008, Gerardo runs a 'one man record label' called Musike Di Diable, where he releases 'music from an alternate universe' featuring several artists which often collaborate with each other. The label mainly specializes in soundtracks to unexisting 80's film franchises such as 'Terrore!', a 'film so scary… it was never made!.
Gerardo has written several short films including 'Death Racer Vs. the Vampire Women' (2007) and more recently, 'The Shape' (2017), all of them directed by his older brother, Rob. In 2013 he got a credit in the Robert Rodriguez' short 'Two Scoops' by tweeting him the winning weapon concept later used on the film.
Gerardo currently lives in Hermosillo, Sonora where he writes screenplays, comics and soundtracks to unexisting films.
Enjoyed this article? Share it!