Today's DC Nation #4 goes over the events of Heroes In Crisis #1 in detail. With the major death of the issue highlighted.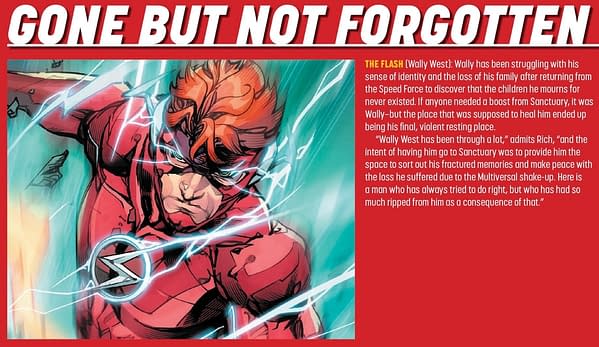 Gone but not forgotten? You say that but the new Green Arrow #45 that ties into the events of Heroes In Crisis is naturally more obsessed with the death of Arsenal – Speedy – Roy Harper.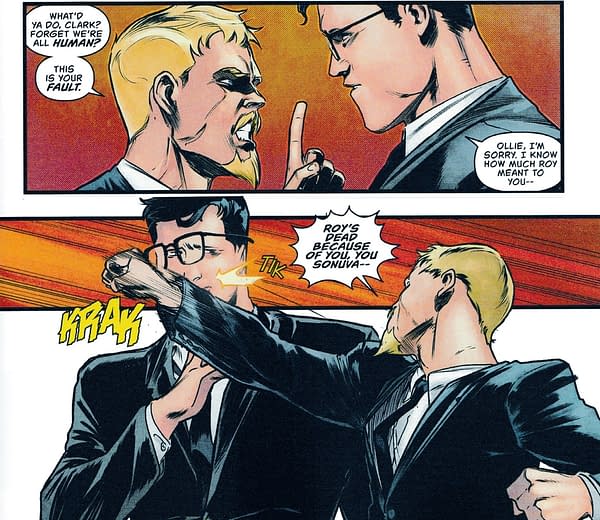 Which you know, is what you expect. Even as Ollie punches Clark Kent without somehow breaking his hand.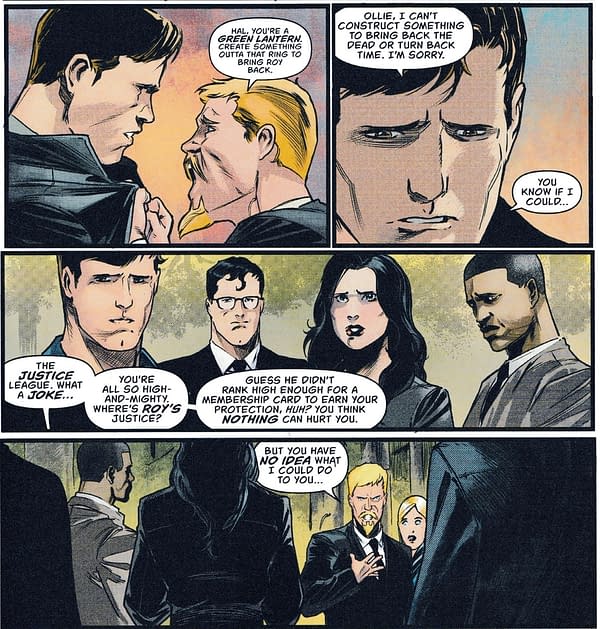 While talking about Roy at his own funeral is the way it would go, no one even mentions Wally West. After being forgotten, and then revived in everyone's mind, he nevertheless doesn't come up. I mean not mentioning Hotspot, Lagoon Boy, Bluejay or Commander Steel is one thing… but not even a peep for Wally West?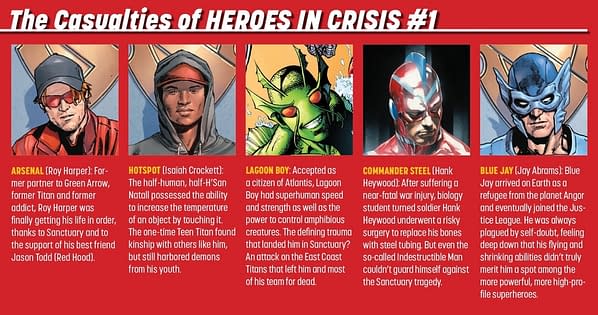 And while Green Lantern may not be able to turn back time, both Superman, Batman and the Flash have had history in that. But talking of history, it does bring one past Bronze Age moment into DC Rebirth continuity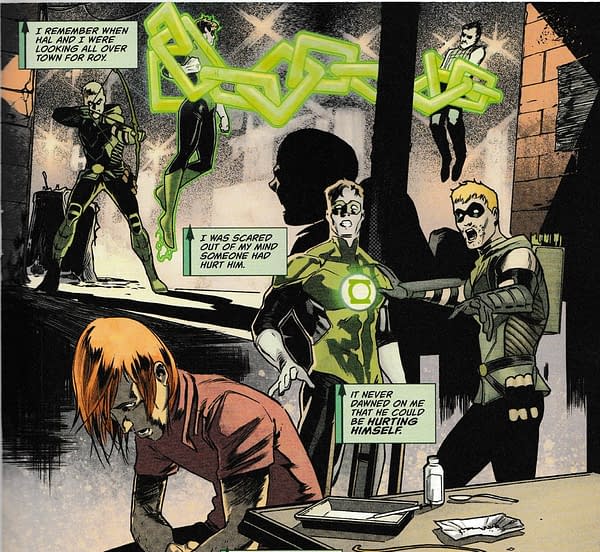 If only he could remember Wally West as well?
GREEN ARROW #45 FOIL (HEROES IN CRISIS)
(W) Julie Benson, Shawna Benson (A) Javi Fernandez (CA) Alex Maleev
In this Heroes in Crisis tie-in, Oliver Queen is forced to take a hard look at himself and evaluate his methods after he fails one too many times trying to do the right thing. It's a dark, depressing stroll down memory lane for the Emerald Archer, as Oliver must come to grips with how he's hurt the people around him. This issue guest-stars members of the Justice League and the Titans, but are they there to console Ollie…or condemn him? In Shops: Oct 03, 2018
SRP: $3.99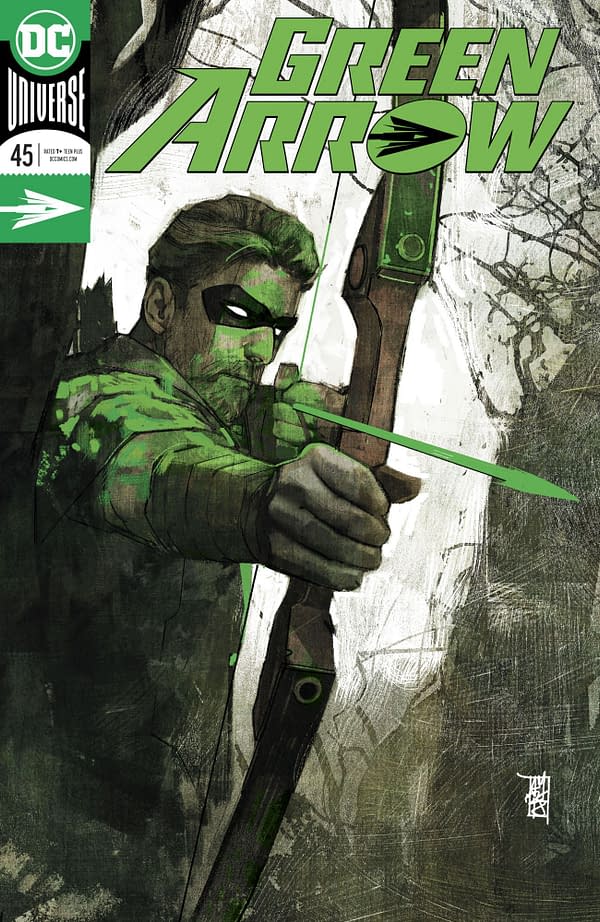 Enjoyed this article? Share it!