Gregs Pak And Land Revive Weapon X With No Reborn Wolverine, Mission To Destroy Mutants It looks like Weapon X will be doing the bidding of Marvel CEO Ike Perlmutter, according to an interview with new Weapon X writer Greg Pak on Marvel.com. The covert organization has returned with a new mission of eradicating all mutants, forcing Old Man Logan and Sabertooth to team up and form a staberific new team to fight them. The team will include of Lady Deathstrike, Domino, and Warpath.
Pak is joined on art duties by his Phoenix: Endsong collaborator Greg Land, as well as the "adult films" Land uses for "photo referencing," on the book hitting stores in the Spring. Pak was mostly tight-lipped about the details, hyping the interaction between heroes who don't normally get along, like Logan and Sabertooth, and calling the book a "series of big blockbuster action thrillers." Most of the interview reads like Pak is a human press release:
The Weapon X program is back, and it's more deadly than ever—but this time its objective isn't just to use mutants. Now it wants to exterminate them. And the powers and abilities of this new Weapon X threat are so terrifying that you need both heroes and villains teaming up to handle it. So get ready for a blockbuster thriller of a comic book with a brutal group of heroes and anti-heroes stretched to their limits in a battle for the survival of mutantkind. And of course, we're going to have tons of fun as our heroes drive each other crazy along the way.
Looks like two characters we expected to be ressurXted during ResurrXion are remaining dead for now, as Jean Grey stars Teen Jean and now Weapon X stars Old Man Wolverine. Weapon X joins Jean Grey, Iceman, Generation X, and X-Men Blue and Gold as titles whose details were revealed this week. That leaves Cable as the final known X-Book we're waiting on details for, though Sana Amanat hinted there may be more on the way. Stay tuned for Joe Glass's reaction piece later on Bleeding Cool.
---
---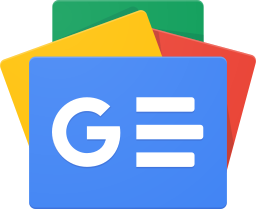 Stay up-to-date and support the site by following Bleeding Cool on Google News today!