Hanna-Barbera And The Designs Of Alex Toth
Andy Bentley writes from New York Comic Con;
Confession time: I'm a bad con attendee. I peruse the panel offerings beforehand and find interesting smaller panels focusing on the history of the comic medium and think 'yes, I should check this out'. Those intentions are almost always set aside for more time on the floor hunting merchandise. Committing to cover this panel kept me honest and I'm glad I did so. Alex Toth is an animation pioneer with his roots in the early generation of comics and his work should be appreciated.
On hand was Gary Miereanu of WB Entertainment to moderate along with Danny Fingeroth and Matt Patterson. They were there to promote Warner Home Archive and DVD programs, but their love of Toth and classic Hanna-Barbera cartoon was genuine. We started with some CBS commercials from 1966 promoting the new Saturday morning cartoon block anchored by Space Ghost, Moby Dick and Mighty Mightor. The panel explained that blocks of programming with crossovers was a passion of Fred Silverman, CBS VP of programming. Toth was a lead designer on all these programs and his mantra was simplicity in design. The second clip shown was an excerpt from a documentary on Toth included on the Space Ghost Dino Boy DVD set. Artists such as Bruce Timm expressed their reverence for Toth's sense of design and even the words of Toth himself were heard through a voice actor. We next looked at a slide of Toth's master page for the Space Ghost design (see some of them here: http://cartoonconceptdesign.blogspot.com/2011/12/alex-toth-model-sheets-space-ghost.html ). There are notes littered around the figure giving minute details about his costume which were an instruction manual for the artist charged with implementing it. It was revealed that Space Ghost's Batman-like cowl was foisted upon Toth by CBS after Adam West's Batman appeared on the cover of Time. Toth scoffed at the idea of a black cowl on the darkness of space and eliminated confusion by implementing a halo of light around the frame.
We then moved to clips of shows in the 70's which Toth at least has a hand in or was influenced by his work. They included Sealab 2020, Herculoids, Space Stars and Thundarr the Barbarian which drew a considerable amount of applause. Space Stars, a jam session of many Hanna-Barbera characters, was foreign to me and it was because the show only aired once in it's hour long format and was then chopped up for syndication. The panel has worked hard to reassemble the show, even including cut elements that weren't aired. Thundarr was written by Steve Gerber, with main character designs by Toth and ancillary designs by Jack 'King' Kirby himself. The presenters explained they'd found a letter from Toth where he recounted a conversation with Kirby by the pool that he found incomprehensible. Both men found the work solid in TV animation, but never appreciated the significance of it until much later in life.
The final clip was a quirky underoos commercial from the mid 80's where kids in said 'roos danced around with animations of superheroes. Proving their tenacity, the panel revealed storyboards for the spot by Toth. In the Q+A, I asked about a rumor that Toth was none too pleased with his art being repurposed for the satirical Space Ghost: Coast to Coast. They confirmed that he wrote a number of letters in a curmudgeonly fashion after retiring, but reinforced that he did come around to appreciating all aspects of his work. The panel ended with a plug for the Warner archive as well as a suggestion to pick up "Genius, Isolated: The Life and Work of Alex Toth" along with "Genius, Illustrated: The Life and Work of Alex Toth."
---
---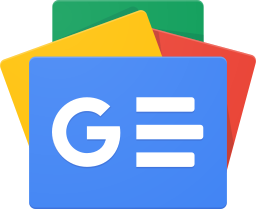 Stay up-to-date and support the site by following Bleeding Cool on Google News today!