Posted in: Comics, DC Comics | Tagged: Alex Sinclair, Chad Hardin, comic review, harley quinn, new comic day. Harley Quinn 25th Anniversary, paul dini
---
Happy Anniversary, Harley Quinn: A 25th Anniversary Special Review Harley Quinn took years to grow on me. I wasn't her biggest fan for a good, long time. But times have changed; she ditched the Joker, started sticking up for animals, and I adore her with Poison Ivy. Harley Quinn: 25th Anniversary Special #1 pays homage to everyone's super smart clown princess, with some pretty cool stories by some exceptionally talented artists and writers.
My favorite story is "Birthday Blues" by Paul Dini and Chad Hardin. Dini obviously knows Harley very, very well, since he did help create her. Hardin's art is fluid and realistic (in a cartoon way), and are brought to life beautifully by Alex Sinclair's colors. The story is overall exceptionally sweet. Harley is buying herself a birthday cake since it appears everyone forgot her birthday. Through the short story we learn that all of her birthday's have been a disaster in some way, starting when she was 5. It's hard to not feel for her in this situation. It adds a nice layer to her character, who just wants to feel love and acceptance from her friends – even if they are all rogues.
There are some beautiful pin up pictures throughout the book from artists such as Dustin Nguyen, Babs Tarr, and Kamome Shirahama. At $4.99 USD you certainly get a lot for your money, and the stories are mostly kid friendly, but I'd still give it a once through before buying it for kids under 10.
This post was brought to you by Third Eye Comics, Maryland's premier comic shop! ---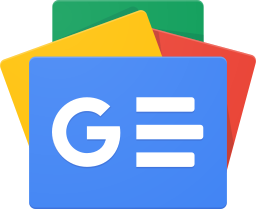 Stay up-to-date and support the site by following Bleeding Cool on Google News today!