Harbinger Wars II #1 Prelude Review: The Inciting Incident
[rwp-review-recap id="0"]
Livewire is taken into federal custody for interrogation about the psiots. The government knows she is holding a handful, and they want to know where. Meanwhile, a special ops team ambushes the psiots Livewire is hiding, and Amanda retaliates against the men that are holding her.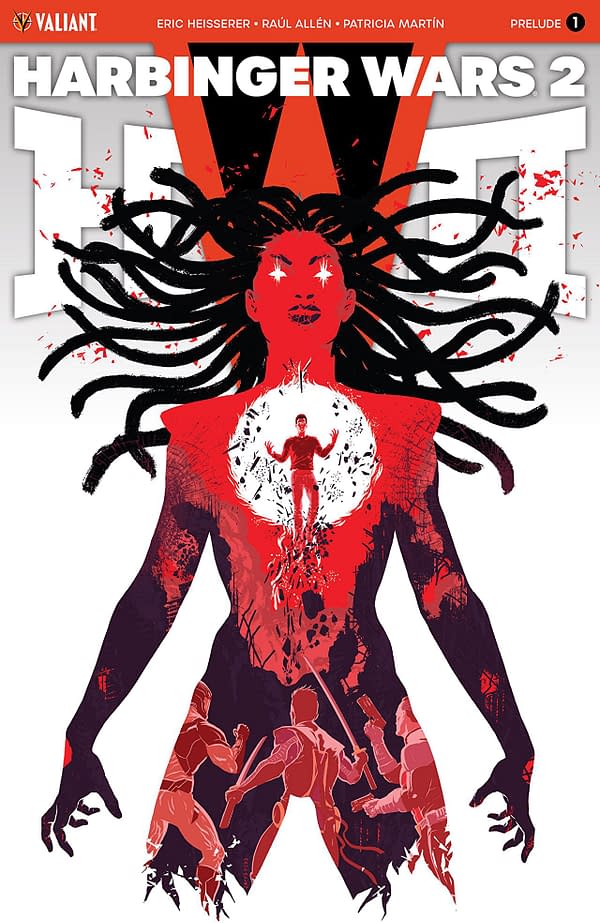 Harbinger Wars II #1 Prelude reminds me of the prologue issue to Marvel's original Civil War for a few reasons beyond the promise of heroes fighting heroes. Government involvement and targeting of powered individuals and the focus on an inciting incident stand out as prime similarities.
Bear in mind, that comparison is an acclimation. I still hold that Mark Millar's Civil War was a brilliant story. The incident depicted here is an intense and engaging crime against Livewire and her psiot friends, and it is a significant event.
If the Harbinger Wars II Prelude has any primary flaws, it would be the text dump that is the first couple of pages. They show how overwhelming Livewire's powers can be, but they are quite daunting. Admittedly, I'm not sure of a better way to do so, and they aren't a fatal flaw.
I'm unsure how one would not take the side of Amanda and the other psiots in this story. Sure, Livewire arguably overreacted, but the first aggression was on the part of the federal agency which targeted her and the psiots.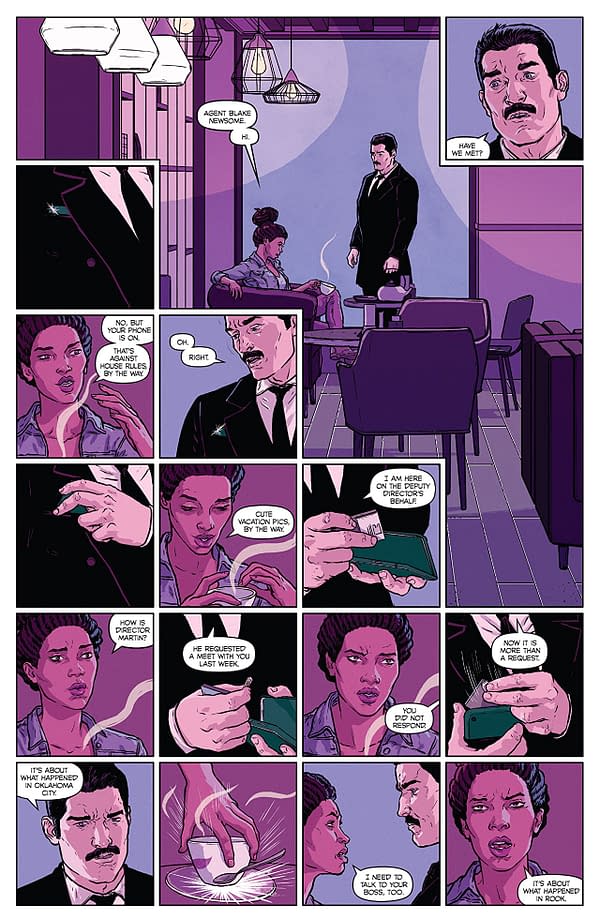 Raul Allen, Patricia Martin, and Borja Pindado provide solid artwork to the comic. The visuals are sleek, dynamic, and show the flow of movement very well. The detailing is great without becoming overwhelming. The color work is bright and balanced, and it draws the eye to the page.
Harbinger Wars II #1 Prelude is a mouthful of a title with a tight and compact story that serves as a good lead-in to the upcoming Harbinger Wars II event taking over Valiant this summer. Hopefully the full story will live up to this first step. In any case, this comic is recommended. Check it out.
[rwp-review-ratings id="0"]
[rwp-review-form id="0"]