Head Smash: To Obey Is To Die – Part II
Early this week we took a look at the first trailer for Head Smash, a new graphic novel from Arcana that already has a film deal in the works. I mentioned after viewing it that the feel of the story was a post-Soviet Union Russia mixed with the Hellfire Club from Uncanny X-men. It was after I got that feeling that I found out the creator was Russian born and grew up at a time that communism was starting to fall along with the Berlin Wall. Vlad Yudin grew up a child of two cultures. Born in Moscow in 1982 he spent most of his youth going between Russia and New York where his father frequently traveled for business. Seeing one nation striving while the other government began to collapse would give Yudin a unique perspective. He decided to follow his love of Hollywood films and enrolled at Pace University majoring in business as he planned to one day run his own production company. He also completed the NYU Filmmaking Program where he produced and directed his first independent films and documentaries.
In 2008, Yudin was now living in New York full time and co-founded The Vladar Company; a media and entertainment production company with his production partner Edwin Mejia. That same year Yudin directed and produced the biopic Big Pun: The Legacy about the legendary rapper Christopher Lee Rios better known as Big Pun. Rios was the first Latino MC to go platinum and the story of his life recieved high praise from critics. Yudin's fame continued to grow in 2009 when he recieved more praise for writing, directing and producing Last Day Of Summer starring DJ Qualls (Huste And Flow) and Nikki Reed (Twilight).
The 2013/2014 year is going to be the busiest yet for Yudin as he has multiple projects in the pipeline besides Head Smash. First in post-production is Generation Iron, a remake of the 1977 docudrama Pumping Iron that shot Arnold Schwarzenegger to fame and popularized the bodybuilding culture. Yudin is working with Jerome Gary, the producer on the original Pumping Iron. Yudin is also wrapping up production on Catskill Park, a sci-fi, horror, thriller about a camping trip where four friends have to deal with the shreiking alien sounds outside of their tent. Yudin has written, directed and produced the last two films. Later on this year Yudin will be producing Police State and Own3d, he will also direct the latter. As if that wasn't enough on his plate along with creating and doing triple duty on the film version of Head Smash, the Vladar Company has recently accquired the rights to the popular CC Humphrey's historical fiction novel The French Executioner.
Now that you know the man behind the story, take a look at the second trailer for Head Smash.
[youtube]http://youtu.be/0rhPhYw0qVM[/youtube]
---
---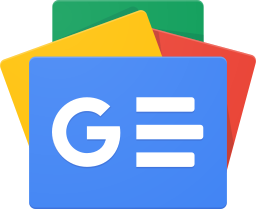 Stay up-to-date and support the site by following Bleeding Cool on Google News today!