Heart-Wrenching Realities In Hidden: A Child's Story Of The Holocaust From First Second, Hidden: A Child's Story of the Holocaust written by Loic Dauvillier, with illustrations by Marc Lizano caught my eye because I've gravitated to the subject matter for many years. The sweet simplistic style of the book is very reminiscent of a children's book. However, what lies inside, is a heart-wrenching tale filled with deep emotions.
The story begins with Elsa, granddaughter of main character Dounia. Elsa wakes up in the middle of the night and finds her grandmother sifting through a box of letters. After a brief conversation, Dounia begins the tale of her experience through the Holocaust. As a reader you are taken on a terrifying journey with this young sweet girl, and are shown the realities of what it was like to have your entire world turned upside down. One instance that really tugged at my heartstrings was in the beginning, when the Jewish people have to start wearing the Star of David on their sweaters. To see how things changed for this young girl was so upsetting. She describes her best friend in the beginning and they are shown walking to school together. However, after the Star of David is on Dounia's sweater, her friend wants nothing to do with her anymore. Dounia's experience in school changes as she is not even allowed to answer questions that the teacher asks.
You would think that a 76 page book that covers a pretty long span of time would feel rushed, but I didn't feel that way at all. In fact, the combination of Dauvillier's script and Lizano's art would have been quite overwhelming if any more detail was given. Lizano's illustrations are so powerful that you can feel the pain these people were feeling as they went through this horrible time. The good thing about this book though, is that there is a light at the end of the tunnel. Despite all of the traumatic events that are discussed and shown, it really is a story about survival. The pain that main character Dounia was experiencing was tough, but because she was surrounded by so many supportive people trying to keep her safe, she managed to pull through. I highly recommend picking up Hidden: A Child's Story of the Holocaust. Even though it's very realistic and a tad bit graphic at times, this would be an extremely beneficial book to have in classrooms. I applaud Dauvillier and Lizano for creating such a powerful depiction of one of the most tragic times in history. It makes me feel like a lot of significant moments in history should be expressed in this type of book. It makes it more approachable to readers, and provides everyone with a sense of reality regarding what life was like during that time period.
Christine Marie is a Staff Writer at Bleeding Cool, and bibliomaniac with a love for all things creative. She hopes to one day be a Superhero/Disney Princess/Novelist. You can find her on Twitter and Instagram @AWritersWay or on her blog writerchristinemarie.wordpress.com.
---
---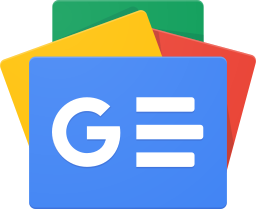 Stay up-to-date and support the site by following Bleeding Cool on Google News today!