"The pervasive attitude in the DNA of DC is optimism" said Geoff Johns when he was Chief Creative Officer of DC Comics, and spearheading the DC Rebirth relaunch of the DC Universe that proved spectacularly successful, pushing the Superman comics from Jurgens, Tomasi and Gleason into the top ten, and letting them be joined by the Flash and Wonder Woman. It was a stellar performance from a comic publisher who had been atrophying, with sales losing a war of attrition against the competition. And in interview upon interview, Johns emphasised the importance of optimistic stories rather than the grimdark which had set in.
But what has happened to that optimism? Well, Geoff Johns is no longer CCO and is working on his own projects. Could his absence be noted?
Batman was stood up by at the altar in a plan by Bane to break him. We have been told that in two years he will be subject to the biggest gut punch ever. And he is losing the presence of Nightwing, Red Hood, Red Robin, Batgirl, Robin and more, it seems.
Superman has lost his son to his father and his wife doesn't seem to want to know him. Or at least want him to know where she was…
Wonder Woman found her brother only for him to be bumped off.
And the Flash? Well, Heroes In Crisis by Tom King and Clay Mann… okay, spoilers ahead. I'll put them in white-on-white if you want to avoid, highlight if you want to read.
The rumoured plot of Heroes In Crisis will see…
Wally West, the Flash, murders the residents of Sanctuary en masse, running through them, machine guns blazing. At the conclusion of the series, he will join the new Suicide Squad series, written by Brian Azzarello.
…I'm not sure that's entirely the spirit of optimism that Geoff Johns once embraced for the DC Rebirth… will Wally West be able to escape the Parallax Problem that sunk Hal Jordan for so long and is currently obsessing Captain America?
I mean, and here's a confession, I often really like the grimdark. I enjoyed Dark Knight Returns, Secret Empire, and what I've seen of the upcoming Batman: Damned. And from the pages I've read I'm probably going to enjoy Heroes In Crisis just as much. But that's my own selfish immediate needs – how much of this is an indication that DC Comics is moving away from what Geoff Johns game them with DC Rebirth?
Ah, well, at least we'll have Shazam…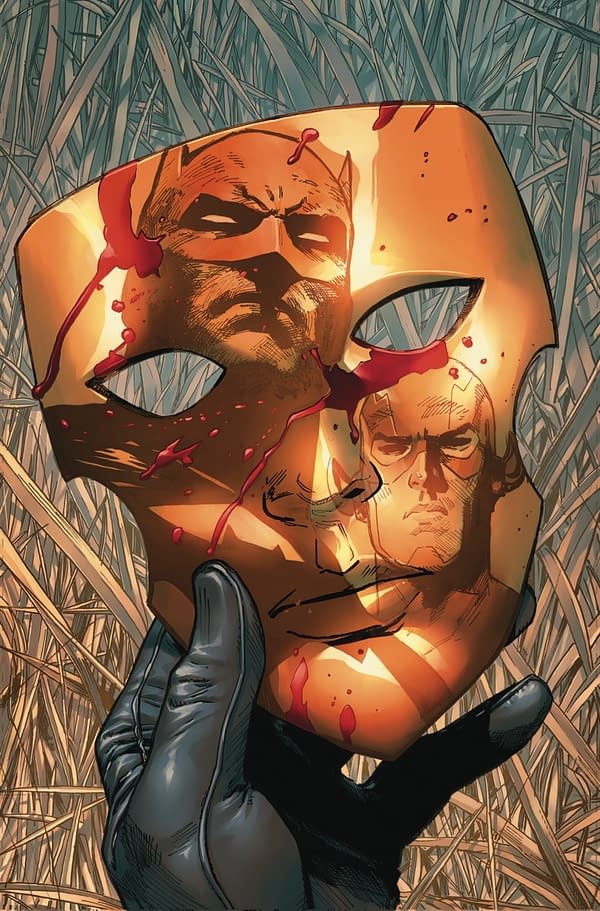 Enjoyed this article? Share it!