Hickman Casts Shade at "Some People" at Marvel Ahead of X-Men Relaunch: "I Like Having Value to My Work"
We're just one week away from superstar writer Jonathan Hickman's line-wide X-Men relaunch, kicking off with House of X with artist Pepe Larraz and Powers of X with R.B. Silva, and leading into a brand new era of X-Men with Hickman writing a core ongoing book and, presumably, another fifteen or so monthly X-titles, as per Marvel standards, after that. And in an interview with Marvel media partner Entertainment Weekly (now shipping monthly), Hickman revealed that he plans to stick with the X-Men for multiple years, which is, of course, to be expected. After all, Hickman has never met a story he didn't want to decompress and drag out for a hundred issues. But what's perhaps most shocking is that Hickman revealed that, when all the dust has settled, he plans to "put everything all back on the shelf."
So does that mean that none of this will ultimately matter and we'll all be wasting our time for the next few years?
Well, you take that risk any time you buy into a Marvel comic, with the publisher's penchant for canceling titles before they've had a chance to find their voice and relaunching things every 6-18 months. But just because Hickman plans to clean up when he's done making a mess of the X-Men doesn't necessarily mean that there won't be changes. It's just that Hickman plans to make his X-Men stories additive, like the comic book equivalent of monosodium glutamate.
I have some general philosophies on what kind of work you should do at Marvel, that I try and adhere to. I think the stories should be big. Any time you can mine your continuity and the existing continuity of the company in a way that evokes a response from audience and not confusion, that's powerful, and you're crazy not to utilize it when you're writing these books. The cardinal rule beyond that is at the end of the day, after you've torn up the playroom and scattered all the toys, you put everything all back on the shelf. Don't be an a—hole and leave a mess.

You want to tell stories that matter, but the way you write things that matter in Marvel is that you're not destructive, you're additive. Yes, I may do things where I destroy the entire Marvel Universe, but I always put it back together, and in putting it together you add to it in a way that puts the characters in an interesting place and you haven't ruined anybody else's job.
Is that a shot at Uncanny X-Men writer Matthew Rosenberg, who has been killing off multiple X-Men characters each week in the leadup to Hickman's run? Or an assurance that all of Rosenberg's changes will be undone when Hickman starts?
The Hickster went on to diss "some people" at Marvel for trying to integrate their comics with the Marvel Cinematic Universe.
I think one of the big mistakes that some people make at Marvel Comics is that we are reactive to what they're doing in the Marvel films. We should not be taking our creative cues from the direction they're taking things in the movies. That kind of defeats the point. They have a billion dollars to play with, and we don't. You can't compete in that matter, and you shouldn't. My argument has been [that] I should always be way out in front of that stuff. All of that stuff is being drawn from source material. It goes back to, are you being destructive or are you being additive? If you're being additive and you're on the big books, it's inevitable that some of that stuff is going to get used. When Marvel films gets around to the X-Men and we've done interesting stuff and they want to use it, that's awesome. If they don't, then they don't. One makes your job expendable, the other one makes you priceless. I like having value to my work.
Daaaammmmmmmnnn, Hickman. Pulling no punches in this fluff interview! The only question is whether he's throwing this shade at fellow writers, or at management. Maybe both? Of course, just because he's throwing some major shade doesn't mean Hickman isn't right. And what matters, after all, isn't how much trash you talk; it's whether or not you can back it up. Will Hickman back it up?
In any case, elaborating on the food metaphor from earlier, Hickman says he's been cooking this story for a long time, and one ingredient he's not using is nostalgia tropes.
You don't want to do archaeology or nostalgia tropes. My job is to do new stuff with it, and launch us into a newer age of X-Men.

This is something I've been writing and rewriting in my head since I was a kid. I've been in the kitchen for a long time with it. I get the ingredients, I get what makes a good meal.
Here's the cover to House of X #6, revealed in the EW article as well.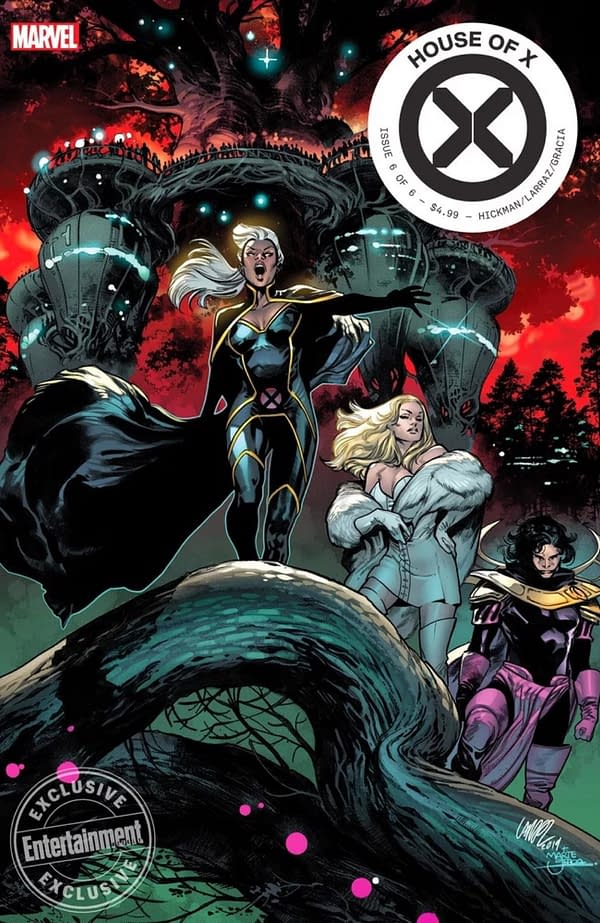 ---
---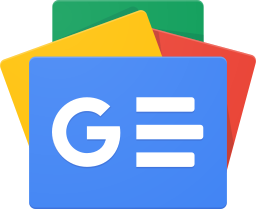 Stay up-to-date and support the site by following Bleeding Cool on Google News today!