Do You Like Homoerotic Paranormal Romance?
I mentioned last weekend's London Film And Comic Con earlier today. I may well mention it again. But I wanted to mention the power of a good stall. Such as this one from Zoe Burgess, which I passed by, walking at speed. And had to double back.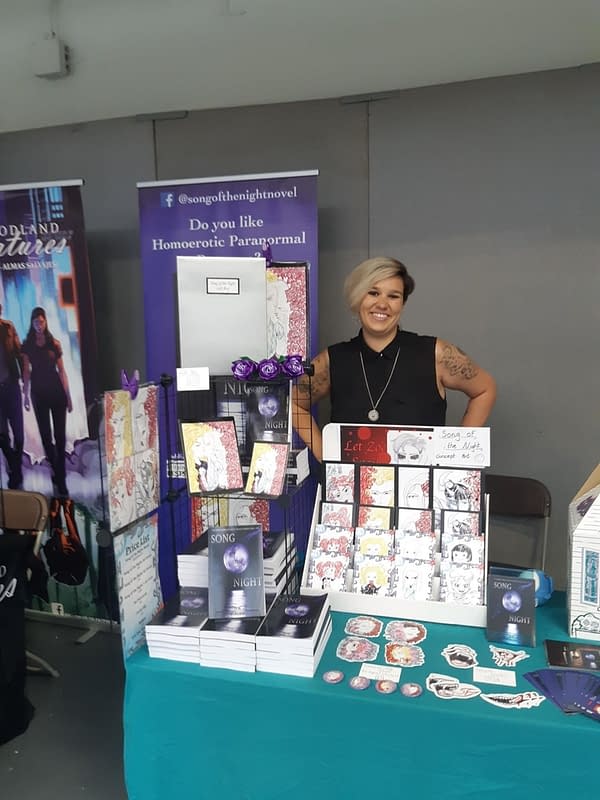 Do I like homoerotic paranormal romance? I'm not sure. But I had to ask myself. And in a world where so much whizzes by, and there are many, many hanging posters for Fast & Furious Presents: Hobbs & Shaw across the building, Zoe Quinn's small sign did manage to stick out, rather. That you are reading this article also suggests it may have worked.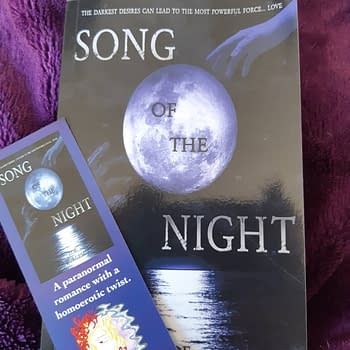 It's to highlight Zoe Burgess' novel Song Of The Night, describing itself thus
I call it lust, or obsession. I'm too old to remember the meaning of love. This obsession is the closest I can come.'

A tormented boy.
A cursed man.

Cain has been a vampire for as long as he can remember.
He has seen much, seduced many and killed more.
He has never known love.
Until he meets Yue-ren.
An obsessive love, threatened by those around them, Cain and Yue-ren will have to fight to be together.
Whether Yue-ren will be with his love as human or vampire, remains to be seen.

'Song of the Night' is an erotic love story with a paranormal twist.
But you can only get her concept art in person.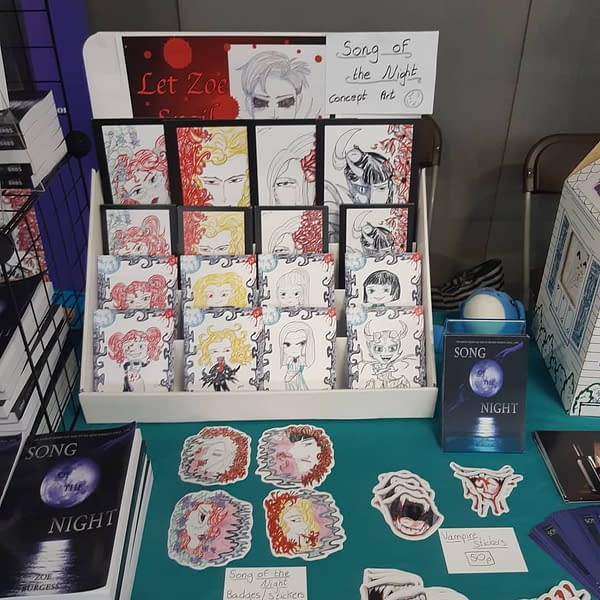 You can also read what she's up to on Instagram, Redbubble, Linkedin and YouTube… Where you can also see her preparations for last weekend too.