House Of X #1 and Powers Of X #1 Go to Fifth Printings
Okay, so, I am drunk. Just saying. Met an uncle in town, I'm a bottle of wine and a G&T in, and any hangover is still a way off. Advice is appreciated. And the spellchecker will be working overtime.
Let's keep this brief, shall we?
House Of X #1 and Powers Of X #1 have gone beyond their intended fourth printings and will be going to fifth printings from Marvel Comics for the 30th of October.
It will be accompanied by the third printing of House Of X #4 and a second printing of House Of X #2.
The second printings have been tinted out covers of the original first print covers. The third printings have been scenes from the issue reinterpreted by Declan Shalvey. The fourth issues have been the big icon logos. The fifth printings… well that's new. No idea what they will look like.
Here's a look at the styles so far.
Second printings…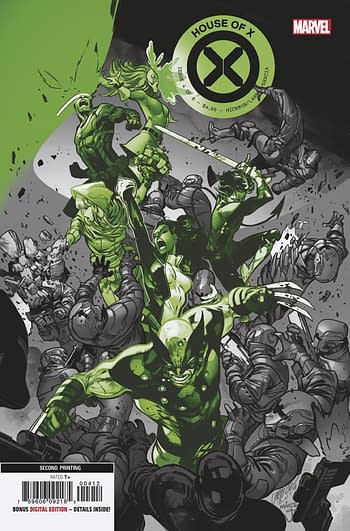 Third printings…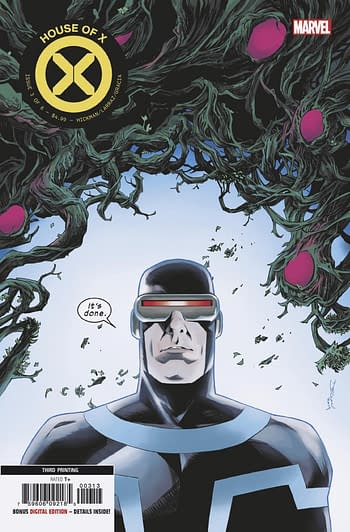 Fourth printings…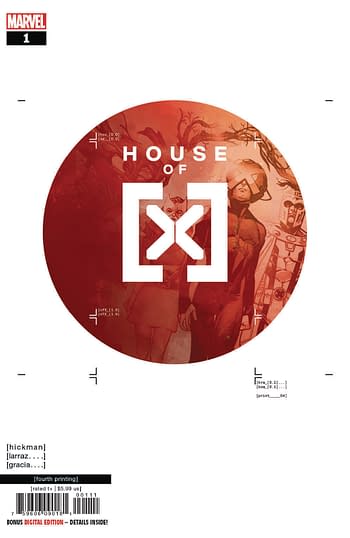 Fifth printings? Let's find out.