How Batman vs Robin Will Change The DC Universe In December
Just ahead of DC Comics releasing its December 2022 solicits and solicitations, we get the news that Batman Vs Robin, the series that has seen the return of Alfred Pennyworth and Tim Hunter, and teeing up a major magical threat to the DC Universe has erupted in what might be changing the whole DC Universe. And it is a little Krakoan.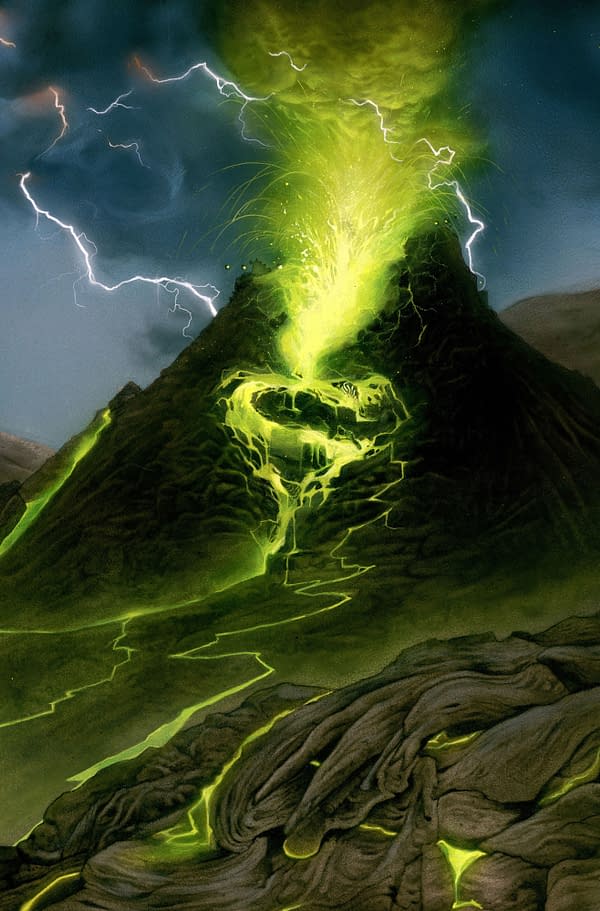 It turns out that Lazarus Island, where the League Of Lazarus fight to the death, only to be revived, has a volcano. And as part of Batman Vs Robin #4, that volcano will go off, creating a Lazarus Earth. A planet where everyone comes back from the dead, again and again and again?
We knew that magic had gone wrong in Dark Crisis, we expected a Magical Crisis to spin out of Batman Vs Robin, could this be the big one?
DC's new comic book event miniseries by Mark Waid, Mahmud Asrar, Jordie Bellaire and Steve Wands, Batman vs. Robin, launched this week to incredible praise and even more questions. Is Alfred Pennyworth back from the dead? Will Bruce and Damian finally be able to resolve their differences? The reviews are rolling in! Looking ahead to where this exciting, magic-based event series takes readers between now and the new year, a final battle erupts between Batman and Robin at the heart of Lazarus Island in Batman vs. Robin #4 on December 20th. In this penultimate issue, a strange tremor rocks the combatants to their senses… This isn't an island at all—it's a volcano! With the Devil Nezha pulling the strings and unbelievable transformative power about to explode out into the world, our heroes have no choice but to do the unthinkable—fall back! DC's battle between father and son goes global as the Earth enters into the Lazarus Planet! What's next for Batman vs. Robin? Stay tuned for Batman vs. Robin #5, and more, in January 2023! The world will change forever!

BATMAN VS. ROBIN #4
Written by MARK WAID
Art and cover by MAHMUD ASRAR
Variant covers by SIMONE DI MEO and SWEENEY BOO
1:25 variant cover by JOHN GIANG
1:50 variant cover by TONY HARRIS
$5.99 US | 48 pages | 4 of 5 | Variant $6.99 US (card stock)
ON SALE 12/20/22