How Fight Club Will Return As A Comic Book Kyle Dowling interviewed Chuck Palahniuk in the new edition of Hustler magazine. During which he asked him about the announced graphic novel sequel to his original novel, Fight Club, the basis for an ever more successful movie.
Chuck told him;
So much of Fight Club was a rant against fathers At the time every man I knew was complaining about how little he'd learned from his father. Even my own father felt bitter and let down by his father. Rather than continue in that vein, I wanted to revisit the protagonist once he himself had become a father Not coincidentally, my parents are both dead now, and I think that will force my story and I to accept more responsibility. And as for working in comics;
The medium shapes the messages, and I'll be relearning how to tell stories. My tendency is to hold the entire plot in my mind until I'm afraid of forgetting it. Once I start writing, I can't stop. That feverish, ill-fed, exhausting stint of writing is the only part of the process that I fear. How will the new story be different? The sequel will be told from the—at first—submerged perspective of Tyler Durden as he observes the day-to-day tedium of the narrator's life. Because 20th Century-Fox created the convention of calling the protagonist Jack, I'm calling him Cornelius. He's living a compromised life with a failing marriage, unsure about his passion for his wife. The typical midlife bullshit. Likewise, Marla is unsatisfied and dreams of accessing the wild man she'd once fallen in love with. She tampers with the small pharmacy of drugs that her husband needs to suppress Tyler. And—go figure—Tyler reemerges to terrorize their lives.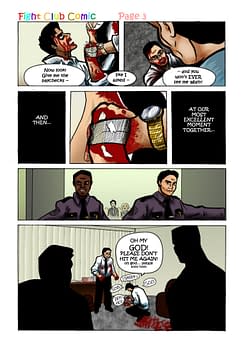 Fight Club is still a massively important book – and movie – to many, this sequel which can now combine the intimacy of prose with the graphic immediacy of film, may appeal to both audiences.
Images from fan adaptation by Bad Whitney
---
---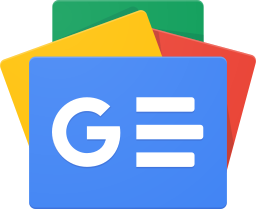 Stay up-to-date and support the site by following Bleeding Cool on Google News today!