How Toxic Masculinity Killed (SPOILERS) in Uncanny X-Men
Marvel Comics killed off a few characters in April, but one death in particular stood out. It's no surprise that death occurred in Uncanny X-Men, as writer Matthew Rosenberg has been ramping up his kill rate significantly. But today's Uncanny X-Men #17 makes an already-heartbreaking death even more tragic. If you don't want to be spoiled, we suggest you click away now…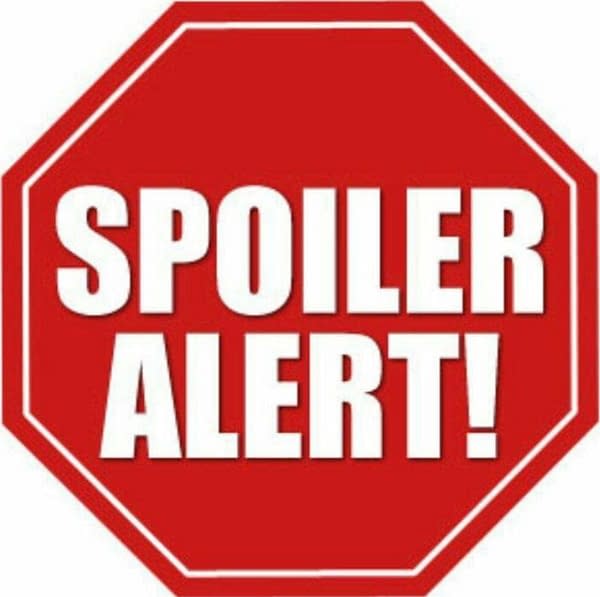 With the spoiler warning out of the way, it's time for a trigger warning. If you are triggered by sexual assault and related violence, you may not want to proceed with this article either. If you're okay to proceed, scroll below…
As we saw in the preview for this issue released last weekend, while the rest of the team holds a funeral for Rahne Sinclair, whose death was revealed via the psychic bond between herself and Dani Moonstar at the end of Uncanny X-Men #16, Wolverine and Kwannon head to the suburbs to track down her killers.
But it wasn't a rogue mutant or a supervillain who ended Wolfsbane's life shortly after she left the X-Men to try to lead a normal existence. Instead, Wolverine and Kwannon arrive in the living room of a group of young men playing video games. It's then that Kwannon uses her psychic powers to show Wolverine what happened, as one of the men approached Rahne, minding her own business on a park bench, to hit on her. The advances are clearly unwanted, and Rahne tries to escape the situation without things escalating…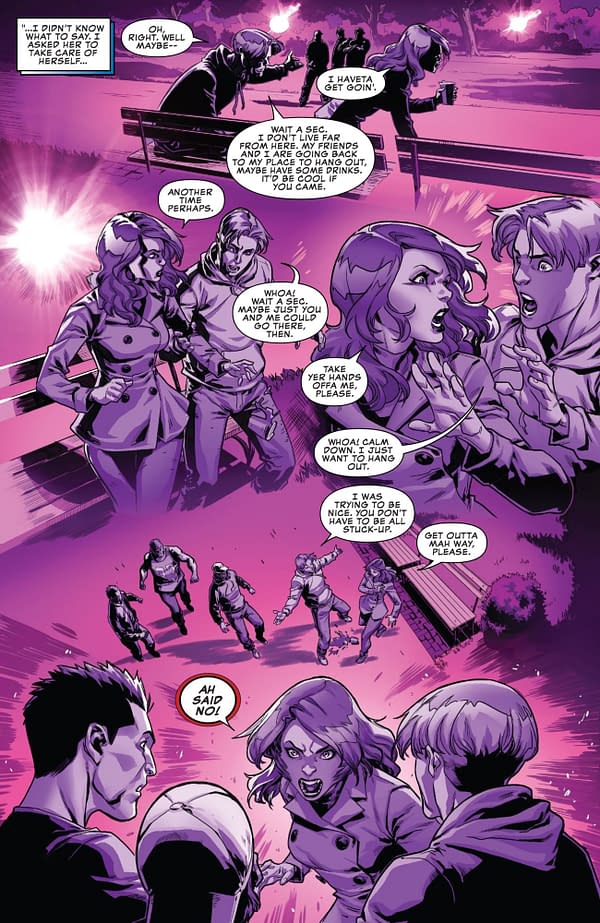 But this man won't take no for an answer. And things get even worse when Rahne lets her control slip, revealing she's a mutant. This is all the excuse the group of men need to take their hate crime to the next level.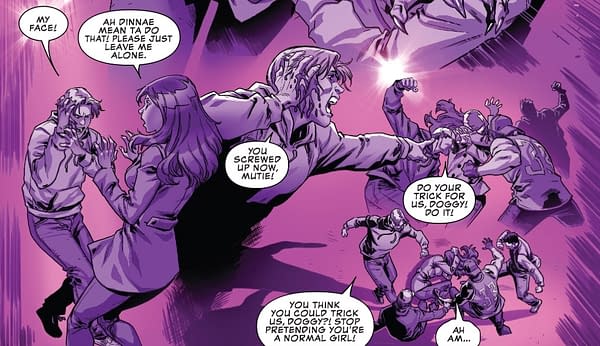 And that's how Rahne Sinclair died. Not a casualty in a battle to save the world, but a victim of toxic masculinity and bigotry mirroring real-life violence against women, and, in a mutant metaphor as the men claim Rahne "tricked" them into believing she's a "normal girl," transphobia. Uncanny X-Men #17 is an issue that will probably resonate with a lot of people, and will surely elicit some criticism as well.
In addition to this reveal, Uncanny X-Men #17 features things finally coming to a head between Cyclops and Wolverine, and a final page shocker no one saw coming to boot. Uncanny X-Men #17 is in stores now.
Uncanny X-Men #17
(W) Matthew Rosenberg (A) Carlos E. Gomez (CA) Whilce Portacio
• First…the X-Men lose one of their own.
• Then…the new Black King of the Hellfire Club makes a move.
Rated T+
In Shops: May 01, 2019
SRP: $3.99