Hush Returns to Batman with Tom King, John Romita Jr and Klaus Janson?
Hush, otherwise known as Tommy Elliot, is a Batman villain created by Jeph Loeb and Jim Lee back in 2003. A childhood friend of Bruce Wayne, thy used to play strategy games and Tommy taught Bruce to think like his opponents, to use their abilities against them in order to win. But driven by his desire for independence and wealth, Tommy severed the brake line of his parents' car, causing a crash that killed his father and injured his mother – whose life was saved in an emergency operation by Thomas Wayne.
This enraged Elliot, attacked another boy and ended up in a psychiatric ward, released by Scarecrow when he was working there as an intern. Tommy resented Bruce Wayne for inheriting the Wayne family fortune, just as he had hoped to do with his parents' money. When Tommy's mother recovered from cancer, he killed her by smothering her with a pillow. But continued to hold a grudge against Bruce Wayne. Learning that Batman was Bruce Wayne, he created for himself the persona of Hush.
Working with the Riddler, Hush manipulated several other villains and allies of Batman into making Bruce believe the Joker had murdered Tommy. Then that Hush was the resurrected Jason Todd, foight Batman and eventually revealed himself.
Still out to destroy Batman and determined not to let the rest of the villains get in his way, Hush quickly carved out a niche for himself, beating his former accomplice the Riddler to within an inch of his life. Hush even drives the Joker out of the city, thus proving to the Clown Prince that Hush can be a threat to him. He also temporarily killed Poison Ivy during a failed attempt to recruit her.
Since the initial story, Hush has resurfaced in Batman: Gotham Knights, and later in Detective Comics and Batman: Streets of Gotham. He was also the architect behind several of the events of Batman Eternal, constantly seeking to manipulate Batman and those around him. In the New 52 reboot, his origin was revised so that the attempted murder of Tommy's parents was as to emulate Bruce's life and get closer to him.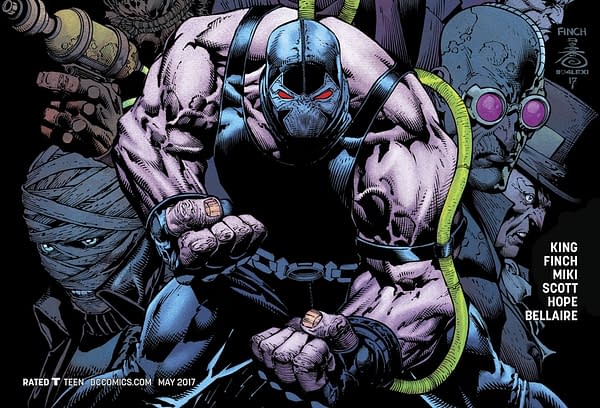 In the current run, he appeared briefly in Batman #19…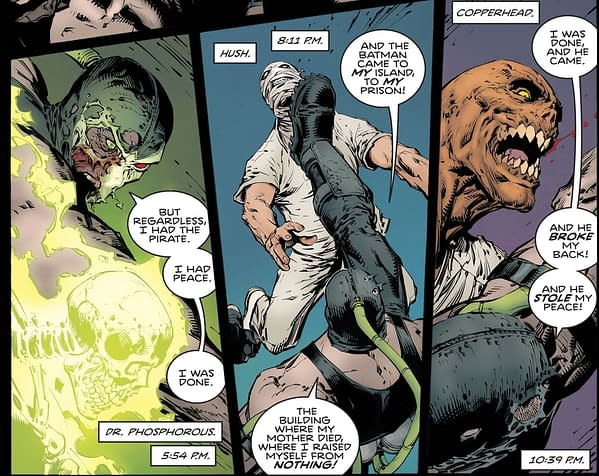 …in Arkham Asylum being beaten up by Bane, and then later trying to disrupt Bruce Wayne's bachelor party plans, revealing he'd had facial reconstruction surgery to look like Dick Grayson in order to appeal more to Bruce, but is left abandoned in a pocket universe.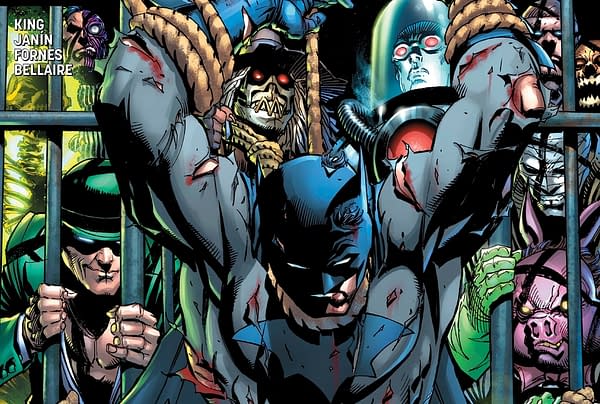 However in Batman #70, Hush is apparently back in Arkham Asylum as he, one of several villains Batman beats up during his escape after having been captured and subjected to mental torture by Scarecrow, Thomas Wayne and Bane.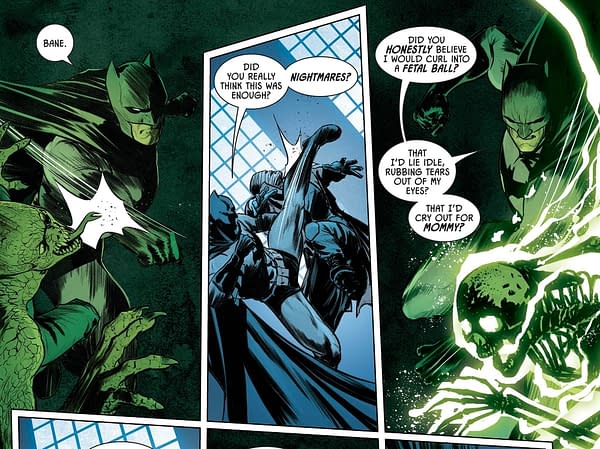 In Batman #75, Hush is shown to be a member of Bane's police force after he had taken control over the institutions of Gotham.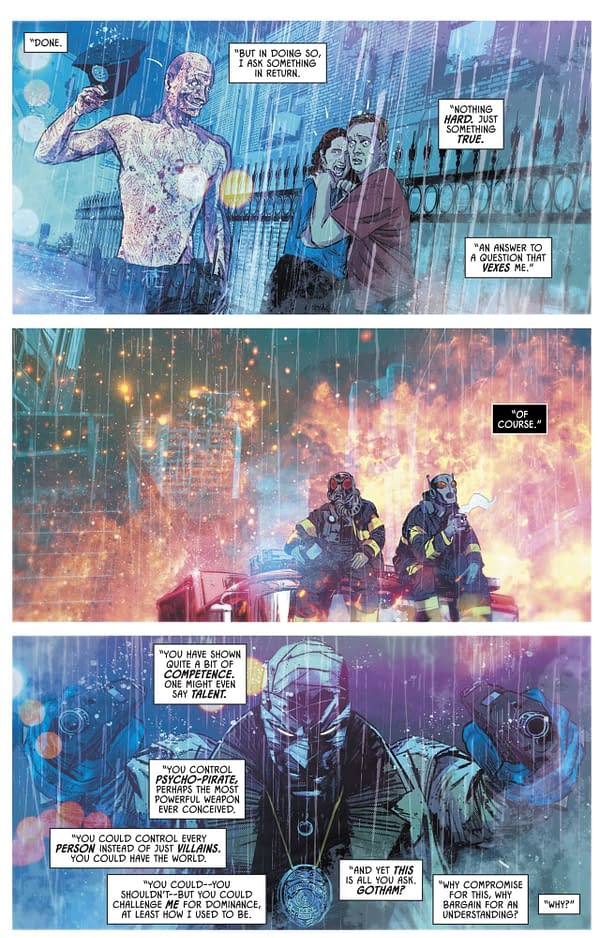 Each time he has appeared alongside his Arkham Asylum members in pretty much the same order. A Rogues gallery being cycled through in the same – or reverse – order. I hadn't realised that until looking back.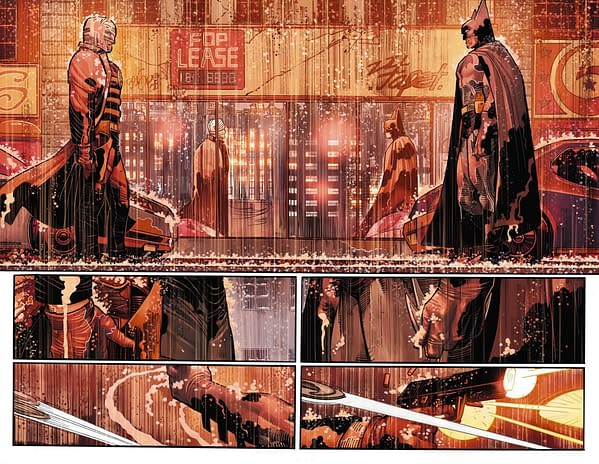 And coming up, it seems, a more one-on-one confrontation between the two… handy with the Batman Hush animated movie recently being released.
But wat of Copperhead or Dr Phosphorous?