IDW, Dynamite, and Valiant Comics Come to Nintendo Switch on InkyPen Subscription App
A new digital comics subscription service called InkyPen is launching on the Nintendo Switch in November, bringing digital comics to the handheld video game console for the first time. Amongst the publishers whose comics will be available on the app, according to a press release, are IDW, Dynamite, Valiant, Andrews McMeel, and Humanoids, amongst others. The app, developed by "a
team of comic book enthusiasts from Norway and Luxembourg with experience in the gaming industry," will offer more than 10,000 comics, half of what's available on Marvel Unlimited, for a single subscription price of 7.99 USD or 7.99 Euros per month.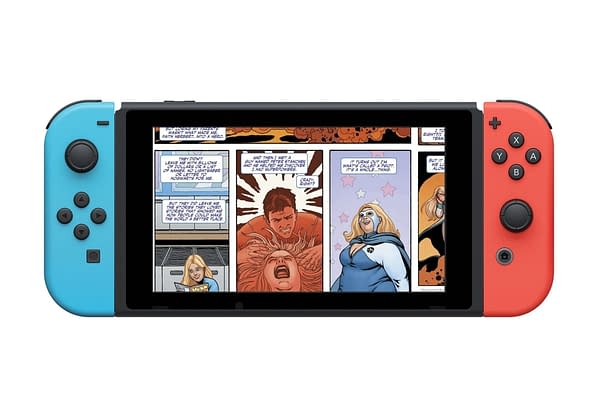 "We have no intention of selling content piecemeal, there are other places for that. We're bringing an all-you-can-read model to the international community," said InkyPen CEO Ronan Huggard. "I could never afford to truly explore comics growing up, or even at university. Not because I didn't have enough money, but because they were just too expensive for a student to justify buying. InkyPen solves this."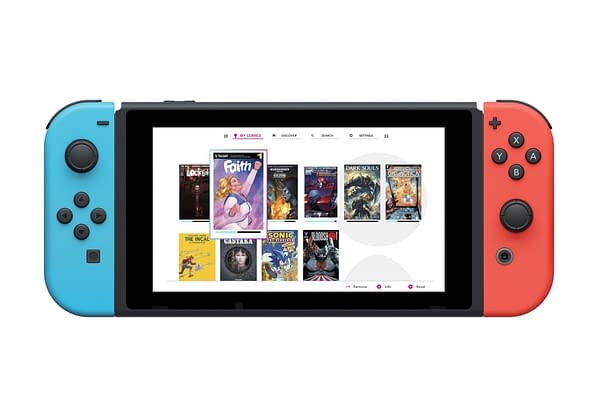 "We want to make comic books available for everyone, everywhere, forever," said Co-Founder and Chief Technology Officer Peter Meldahl.
The app will use an "intuitive touch interface" for reading content, which is said to be mostly available all over the world. InkyPen should be downloadable from the Nintendo eShop starting in November.