IDW Media Holdings Raised $13.8 Million of $22.5 Million Goal
Back in March, we spent a lot of time analyzing the latest attempt to raise money by IDW Media Holdings, the company behind comic book publisher IDW Publishing. IDW was seeking to raise $22.5 to $25 million by offering the sale of Class B stock at a reduced rate to current holders of a large portion of IDWM stock. In other words, they wanted their biggest investors to invest more money, with hopes of both paying for current media projects, such as the next season of the Wynonna Earp television show, as well as funding the development of new projects. The offering followed the announcement that same week that IDW had engaged J.P. Morgan to evaluate the prospects of taking on a strategic partner, in other words, a possible sale.
To get you caught up on things, here's what we wrote last time explaining the past two years of troubles at IDW:
IDW's recent financial maneuvers follow a tumultuous past 18 months at IDW Publishing. Earlier this month, ADW Capital Partners LP, a hedge fund which owns 9% of IDW Media, sent an open letter to IDW urging a move exactly like this. That came just one week after we learned that Chairman and controlling stockholder Howard Jonas would replace a departing Kerry McCluggage as CEO of IDW Media Holdings. McCluggage held the role since last July, when he replaced Ted Adams as Adams left for a sabbatical. Back in December, Chris Ryall returned to IDW Publishing to take over the triple role of Chief Creative Officer, Publisher, and President, replacing Greg Goldstein, who had taken on the role of Publisher in November 2018 after Ted Adams stepped down from that role. Ryall had previously left IDW back in March and in April joined Skybound. Also last week, we learned that IDW Senior Advisor Chris Fenton is suing DMG, the parent company of Valiant Entertainment. Meanwhile, Vice Chairman of the Board Stephen Brown has been charged by the the New York Attorney General as part of a fraud case against Cardis, a credit card payments company.

This drama is in addition to the loans IDW has taken to finance its television productions as well as the halting of production on Wynonna Earp Season 4 due to a lack of funds. The memorandum was found and surfaced by passionate fans of that show using the #fightforwynonna hashtag on Twitter. IDW Media Holdings operated at a net loss of $4.1 million in the three-month period from November 2018 to January 2019, which was actually up from the same period a year prior, which saw a $4.5 million loss. For Q4 of 2018, which ended last October, IDW Media Holdings operated at a $28.3 million loss with $41.3 million in cost and expenses. At that time, the company had a comprehensive loss of $35.6 million since October 2017.
And that, followed by the stock offering, gets us caught up to today. IDW sent out the following financial statement:
CURRENT REPORT OF IDW MEDIA HOLDINGS, INC.
On April 24, 2019, IDW Media Holdings, Inc. closed the initial stage of the previously announced nonbrokered private placement offering of shares of its Class B Common Stock to certain existing stockholders at $18.00 per share. In connection with this stage of the offering, IDW Media issued 767,630 shares of Class B Common Stock for gross proceeds of $13,817,337. Following that issuance there are currently a total of 6,321,511 shares of Class B Common Stock and 545,360 shares of Class C Common Stock issued and outstanding (excluded from these numbers are 519,360 shares of Class B Common Stock held in treasury by IDW Media) . The proceeds from the offering will be used by the Company to (i) repay borrowings under credit facilities with a commercial bank owed by CTM and IDW Publishing; (ii) provide additional funding on certain IDW Entertainment projects currently in development; (iii) invest in developing new properties at IDW Publishing; and (iv) working capital. The shares are subject to a contractual restriction on transfer for six months following the closing of the offering, as well as other restrictions under applicable law.
So what does it mean? Well, on the most basic level, IDW didn't raise as much money as they were looking for, but they did raise some money: $13.8 million out of $22.5-$25 million. In addition, current IDW Media Holdings Chairman, CEO, and controlling stockholder Howard Jonas was planning, according to the first announcement, to "purchase" $5 million of the stock offered in the deal, but that didn't mean IDW was getting that $5 million. Instead, Jonas's stock would offset current debt owed to Jonas from a previous cash infusion. Here's some of what IDW planned to do with the money if they were able to raise it:
approximately $4.0 million to repay borrowings under credit facilities with a commercial bank owed by CTM and IDW Publishing;
approximately $5.0 million to complete funding on certain IDW Entertainment projects currently in development;
approximately $1.0 million to invest in developing new properties at IDW Publishing; the remainder for working capital, including development of future productions at IDW Entertainment.
Approximately $5.1 million of Mr. Jonas' investment in this Offering will offset amounts owing by the Company to him under the Bridge Loan Facility and thus will not generate cash proceeds to the Company.
That would have accounted for $15 million, and they didn't raise that much. And if we assume that the $13.8 million included Jonas's trade, that leaves $8.7 million to pay creditors, which, if paid the entire $4 million planned, would then leave IDW with $4.7 million to fund their media projects. If Jonas's trade was not included in the $13.8 million figure — and it's important to note that offsetting that debt was not listed in the most recent announcement of what IDW planned to do with the money — then IDW raised more than enough to cover the plans outlined in the initial offering.
However, IDW could still end up raising even more money. As the initial announcement described, after the first round of fundraising, which limited participants to up to 21% of their current stock holdings, a second round will open up the remaining stock to those same investors at no limit. That means the investors who chose to partake at their highest level could potentially purchase even more stock now that the first round is over, meeting IDW's initial goals. And all of this is separate from the potential addition of a strategic partner, of which the company has not discussed future plans.
So you've come this far through our amateur analysis, and all you really want to know is: what does this mean for Wynonna Earp? Well, it's promising that IDW raised more than half of the money they were looking for, and they've said they plan to invest it in part into current projects. In fact, that was the second use for the money listed, right after paying off debt. And in the first announcement from March, amongst the list of current projects, Wynonna Earp Season 4 was at the top, with hopes of opening the writers room by Q2 2019, which begins in June. So it's too early to say, especially with no official announcement from IDW, but if we had to wager a guess, we'd say this is probably good news for Wynonna Earp fans, especially since the fundraising isn't over yet. Take it with a grain of salt, of course, as financial analysts we are not.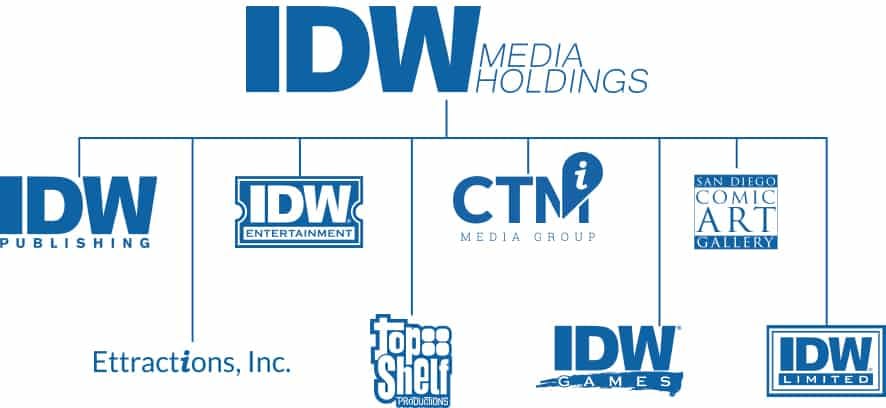 ---
---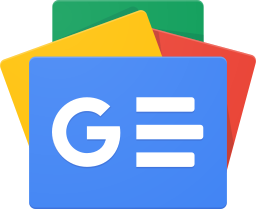 Stay up-to-date and support the site by following Bleeding Cool on Google News today!