As the world gets ready for the final entry in the Skywalker Saga, IDW Publishing plans to offer some context with a new storyline running through their all-ages Star Wars Adventures comic. Beginning in October's Star Wars Adventures #27, a three-part monthly storyline by John Barber and Derek Charm will tell a story set between Star Wars: The Last Jedi and Star Wars: The Rise of Skywalker. The premise?
With the New Republic devastated, the First Order launches an attack on the planet Kashyyyk, and Chewbacca takes up arms to defend his people!
Here's what Barber had to say in the press release:
It's a thrill and an honor to get to tell this story with the amazing Derek Charm. Chewie's one of my favorite characters ever, for as long as I can remember. Having the opportunity to tell his story to a new generation of Star Wars fans – and all this leading up to the conclusion to the Skywalker saga — is one of the biggest thrills of my career.
And Charm added:
I've been lucky enough to work within a lot of Star Wars eras in this series, but doing something in the current, post-Last Jedi landscape is really exciting. The fact that it focuses on Chewbacca and what he's been up to between these movies is more so.
That's not all, though. The issues will also feature a backup story by Michael Moreci and Tony Fleecs teaming up fan-favorite droids R2-D2, C-3PO, and BB-9 as they attempt to recruit new members of the Resistance.
Said Moreci:
What I love so much about this story is that it gives the droids a mission that's specific to who they are as characters and not just droids. This is a fun, fun adventure, but I also think it's important to these characters as they, like everyone else, find their way in the galaxy.
And Fleecs:
I probably don't love anything more than I love Star Wars – and in particular, the 1985 Droids cartoon and the accompanying comic book featuring art by the great John Romita Sr. That's the energy I'm bringing to this project – vibes from 1985, Star Comics, John Romita, Nelvana Animation, and Marie Severin, with a healthy dollop of Tony Fleecs thrown in for good measure.
Manuel Bracchi will provide a retailer incentive variant for Star Wars Adventures #27, which hits stores in October.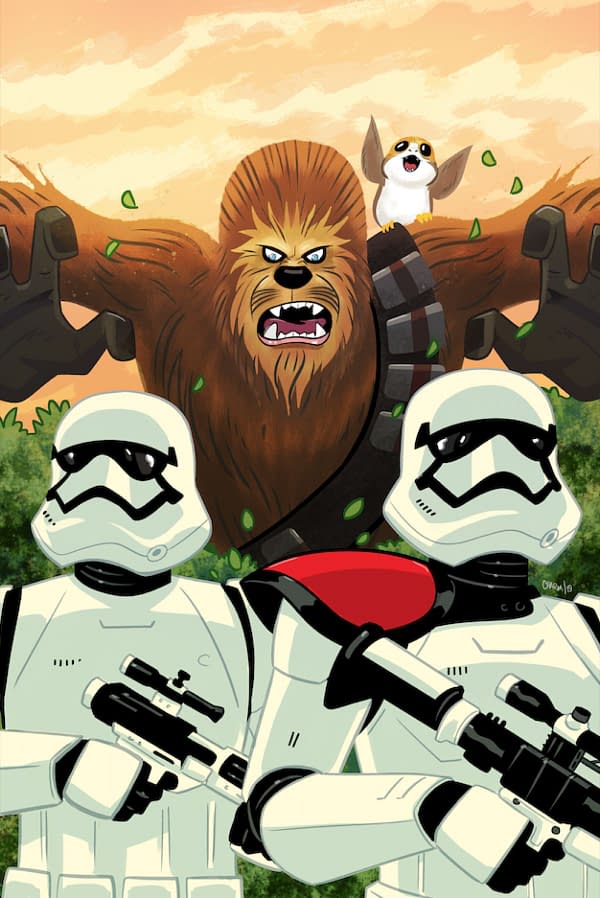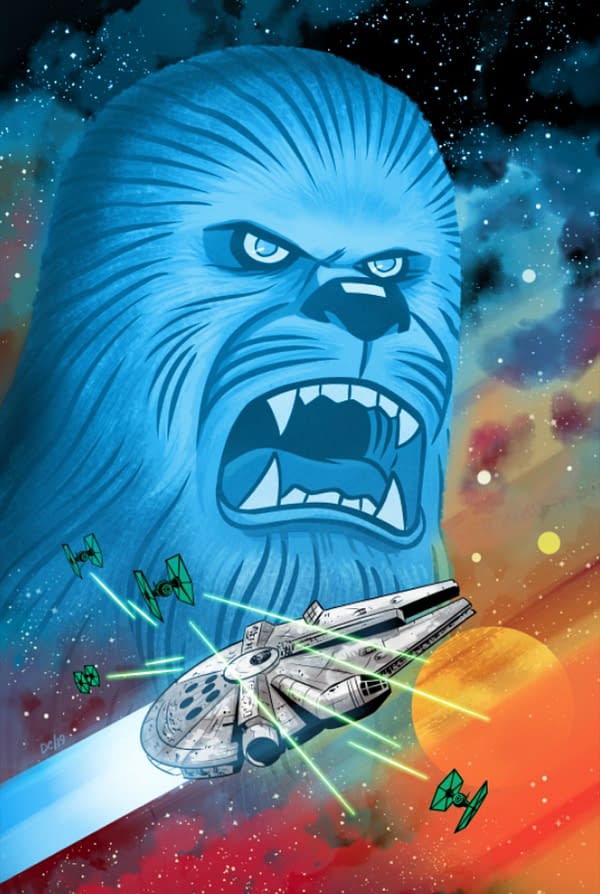 Enjoyed this article? Share it!