Image Comics has revealed the latest of their charitable fundraising variant cover promotions, this time, thirteen comics (out of sixteen covers) to support the Hero Initiative non-profit, which helps fund comic book creators in medical and financial need. One hundred percent of the proceeds raised by these Hero Initiative variant covers will go toward supporting the non-profit organisation.
The covers will be by Andrei Bressan and Adriano Lucas, Ryan Browne, Andy Suriano, Howard Chaykin, Ray Fawkes, Manda Schank, Jacopo Camagni, Danny Luckert, Marcelo Costa, Benjamin Roman, Raffaele Ienco, Dennis Culver, Lee Garbett, Brandon Graham, John McCrea, and Jeff Lemire. And we have a few of them below.
Available in stores on Wednesday, December 5th (Final order cutoff deadline Monday, November 12th):
THE LAST SIEGE #7 by Landry Q. Walker & Justin Greenwood, Cover B by Andy Suriano, Diamond Code: OCT180214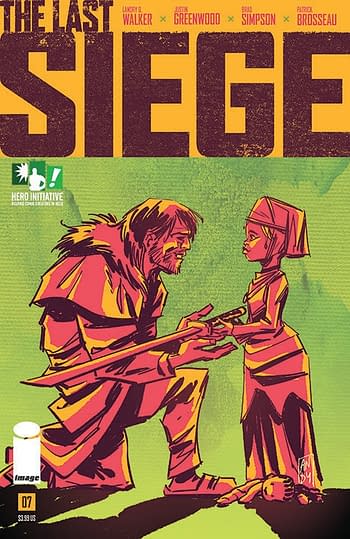 THE WICKED + THE DIVINE #40 by Kieron Gillen & Jamie McKelvie, Cover C by Ray Fawkes, Diamond Code: OCT180266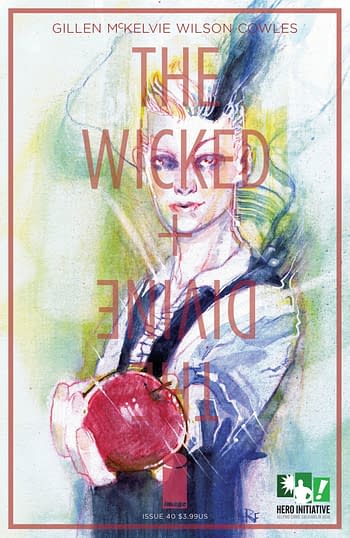 BLACKBIRD #3 by Sam Humphries & Jen Bartel, Cover C by Manda Schank, Diamond Code: OCT180150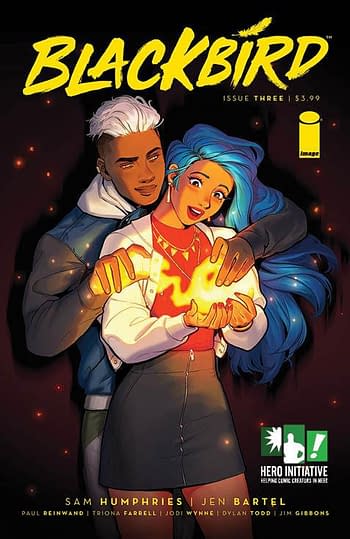 UNNATURAL #5 by Mirka Andolfo, Cover C by Jacopo Camagni, Diamond Code: AUG188294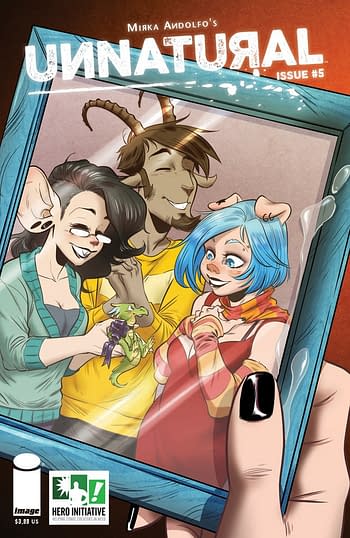 SELF/MADE #1 by Mat Groom & Eduardo Ferigato, Cover B by Marcelo Costa, Diamond Code: AUG189168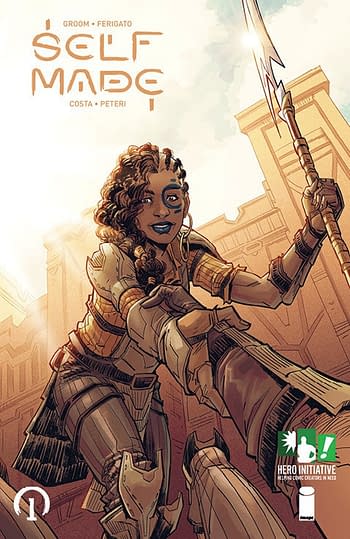 THE FREEZE #1 by Dan Wickline & Phillip Sevy, Cover B by Raffaele Ienco, Diamond Code: AUG189170
DEAD RABBIT #3 by Gerry Duggan & John McCrea, Cover C by McCrea, Diamond Code: AUG189174
Available in stores on Wednesday, December 12th (Final order cutoff deadline Monday, November 19th):
BIRTHRIGHT #34 by Joshua Williamson, Andrei Bressan & Adriano Lucas, Cover B by Bressan & Lucas, Diamond Code: OCT180143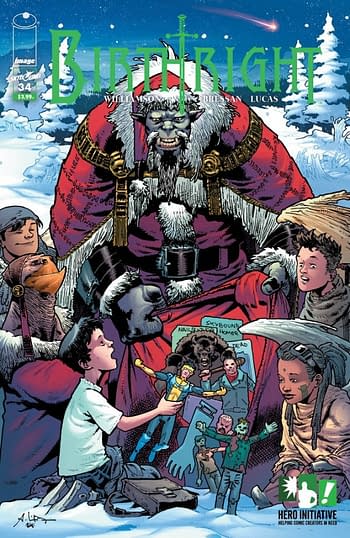 HEY KIDS! COMICS! #5 by Howard Chaykin, Cover B by Chaykin, Diamond Code: OCT180204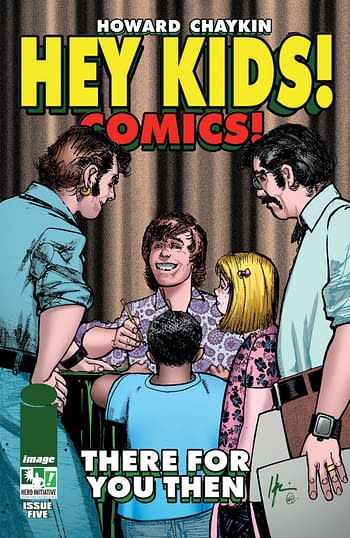 AUNTIE AGATHA'S HOME FOR WAYWARD RABBITS by Keith Giffen & Benjamin Roman, Cover B by Roman, Diamond Code: AUG189169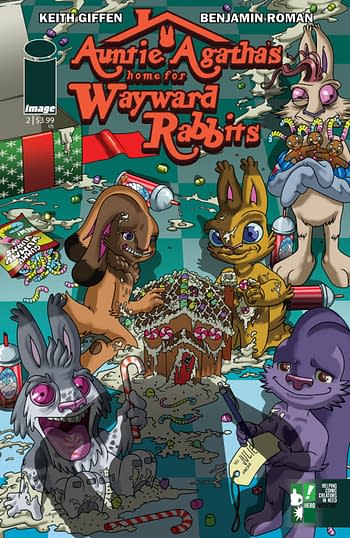 SKYWARD #9 by Joe Henderson & Lee Garbett, Cover B by Garbett, Diamond Code: AUG189172
Available in stores on Wednesday, December 19th (Final order cutoff deadline Monday, November 26th):
CURSE WORDS #19 by Charles Soule & Ryan Browne, Cover C by Browne, Diamond Code: OCT180174
REGRESSION #14 by Cullen Bunn & Danny Luckert, Cover B by Luckert, Diamond Code AUG188295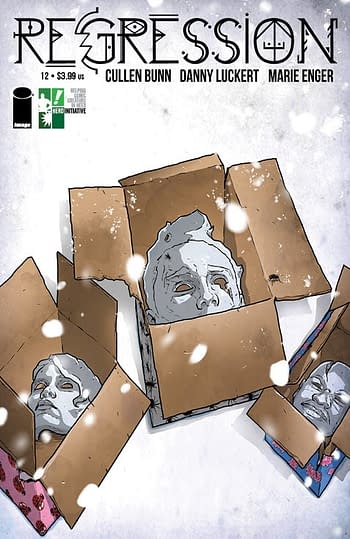 BURNOUTS #4 by by Dennis Culver & Geoffo, Cover C by Culver, Diamond Code: AUG189171
GIDEON FALLS #9 by Jeff Lemire & Andrea Sorrentino, Cover C by Lemire, Diamond Code: AUG189175
RUMBLE #10 by John Arcudi & David Rubín, Cover C by Brandon Graham, Diamond Code: AUG189173
Enjoyed this article? Share it!