Robert Kirkman, Eric Larsen, Todd McFarlane, Marc Silvestri, Eric Stephenson, and Jim Valentino are getting together for a group signing at I Like Comics in Vancouver this December 10th. The event is being billed as the historic first time the current image partners will sign together, but is it actually a cause for alarm? The last time a group of Image partners got together it was for the ill-fated Image United comic book. That group was a little different, consisting of the original founders, including McFarlane, Silvestri, Larsen, and Valentino, as well as Rob Liefeld, Whilce Portacio, and Jim Lee (on covers only), plus non-founder Kirkman (Kirkman was added as an Image partner in 2008, the Sammy Hagar of the group, while Stephenson, the Gary Cherone, wouldn't be added until 2018). And that didn't go so well.
Image United made it to just three of six issues before the group imploded, with the rest of the issues never coming out. Can we expect the same to happen at the signing? Will the Image partners get partially through signing a comic book before stopping for three months halfway through the signature, only to return to sign a few more letters before giving up permanently? Will you be waiting in line outside the store for ten years before they finally announce the signatures won't be finished?
That's the risk you take if you want to be a part of history. Check out the press release below.
CURRENT IMAGE COMICS PARTNERS—KIRKMAN, LARSEN, MCFARLANE, SILVESTRI, STEPHENSON, VALENTINO—WILL SIGN TOGETHER FOR THE FIRST TIME EVER

The unprecedented group signing will be hosted by I Like Comics in Vancouver, Washington in December

PORTLAND, Ore. 11/21/2019 — The entire, current Image Comics partners will come together for a special group signing on December 10 from 7-10 p.m. at I Like Comics (1715 Broadway St., Vancouver, Washington 98663) for the first time ever.

Image Comics' Robert Kirkman (Oblivion Song, The Walking Dead), Erik Larsen (Savage Dragon), Todd McFarlane (Spawn), Marc Silvestri (The Darkness, Cyber Force), Eric Stephenson (Nowhere Men), and Jim Valentino (ShadowHawk) will be present at the shop to meet with fans and sign comics.

"It's rare for the Image partners to get together, rarer still for us to make a public appearance," said Valentino, Vice President at Image Comics. "We hope to see you all there."

Stephenson, Publisher at Image Comics, added: "We're all spread out across three different states, but since we'd all agreed to meet at our offices in Portland as we approach the end of the year, we thought it would be fun to get together with Image's local fans as well. Thanks to Chris and I Like Comics, we were given an opportunity to do just that."

The event will last three hours and fans will be limited to one (1) item per partner to sign. Signatures are free of charge. No CGC will be permitted. In the interest of moving through the line—and ensuring as many fans get a chance to have their items signed as possible—no selfies/posed photos will be permitted.

"I Like Comics is thrilled to be a part of this first-of-its-kind event!" said Chris Simons, Owner of I Like Comics. "We are grateful to Image Comics for allowing us to share this with all their friends here in the Northwest and beyond. When we acquired our large space years ago, we had big dreams of an event like this happening here, and now it's a dream come true."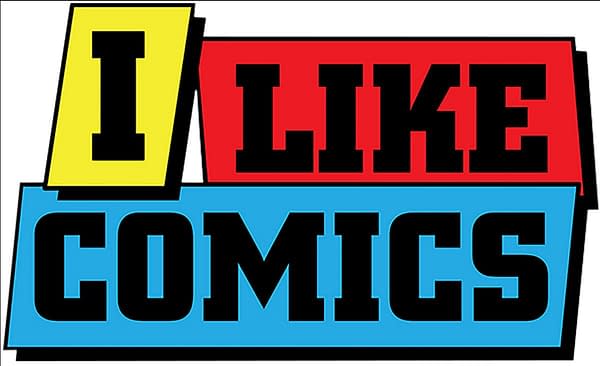 Enjoyed this article? Share it!