Is Kitty Pryde an External As Well? Is That How She Comes Back?
A few weeks ago, Bleeding Cool floated the theory that Kate Pryde, the only mutant unable to be revived by the Krakoan process, might see a return by way of one of Mister Sinister chimera experiments. So forgive us if three weeks later we posit an entirely different theory.
Denied entry to the Krakoan portals that all other mutants use to get on and off the island, the theory that she might not return to life as other mutants had after the events of House Of X was floated – and as she was about to be drowned.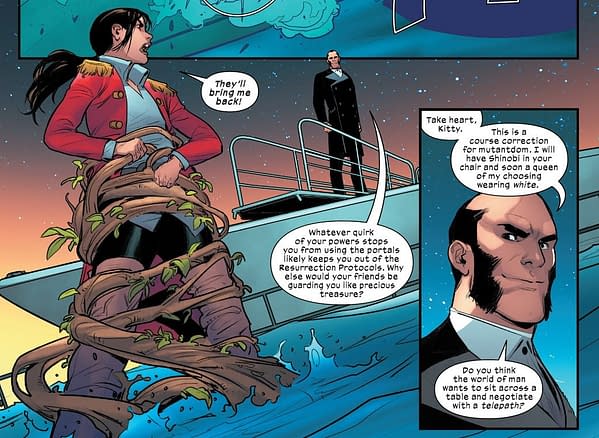 Then she got killed and the Five who bring back every mutant unable to do the same for her. So how will they do it? Given that Kitty has been backed up, but Krakoa is unable or unwilling to return her?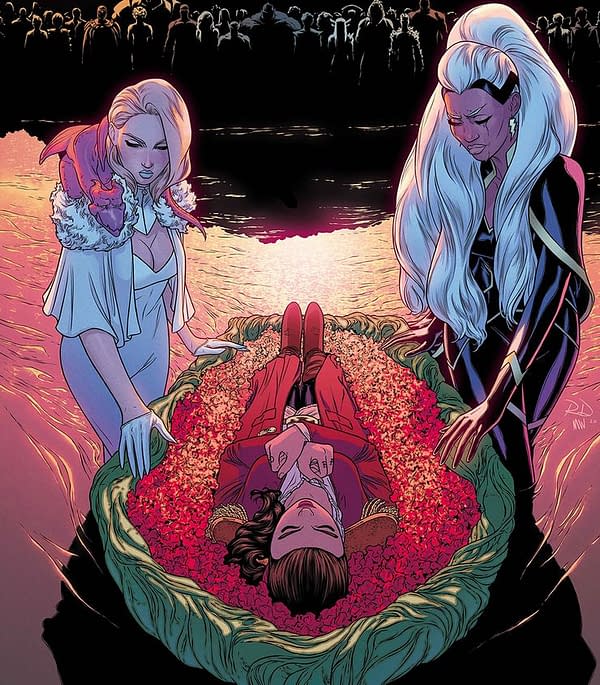 Here's another theory. Yesterday, Bleeding Cool looked at what appeared to be the return of the Externals to the Marvel Universe for the X Of Swords event. First named in X-Force #10 from Fabian Nicieza, Rob Liefeld and Mark Pacella. The Externals are all mutants with the additional gift of immortality and, as expressed by Cable, they play an important role in the future and Apocalypse's rise to power. Externals typically cannot die, but seem to possess an immortal healing factor rather than invulnerability. They suffer injuries just like any other person, and can even appear dead if mortally wounded, but will eventually restore themselves to life and health.
Could that make Kate Pryde an External as well? Could that explain how the Krakoan portals and rejuvenation rejected her? She's always been a sucker for a sword as well.
Might this for once and for all affirm that Cannonball is not an External? But if Apocalypse is now definitely an External, how is he able to walk through the Krakoan gates?