Eagle-eyed readers perusing Marvel's September solicitations may have noticed a glaring omission. There is no issue of Shuri solicited for September. And less eagle-eyed readers like ourselves might then be inclined to go back and look at August's solicitations and learn that there's no issue of Shuri solicited for August either. In fact, the last issue of Shuri solicited at Marvel is July's Shuri #10:
SHURI #10
NNEDI OKORAFOR (W) • RACHAEL STOTT (A)
Cover by KIRBI FAGAN
INTO THE DJALIA!
The alien creature that followed Princess Shuri to Wakanda is inches from destroying the Great Mound — and taking Shuri's friends with it! With her Ancient Future powers gone and Wakanda's entire supply of Vibranium at risk, Princess Shuri must take a leap of faith — into the plane of Wakandan memory. But will Shuri restore the Djalia…or doom it?
32 PGS./Rated T …$3.99
Feels final enough. And Shuri is amongst Marvel's lowest-selling monthly titles, with Comichron estimating less than 15,000 sales in May. And Marvel generally doesn't announce the end of a comic, instead preferring to quietly stop soliciting new issues lest people go writing articles about how such and such book has been canceled.
So is this the end, a stealth cancellation for Shuri? Or will she return? Perhaps one day we'll know for sure-y.
UPDATE: Following the publication of this article, Nnedi Okorafor took to Twitter to confirm that Shuri is canceled in July, though she makes the distinction that it's canceled by her own decision:
Why can't media just ASK ?? No, it was not "cancelled". I gave Marvel notice MONTHS ago that I couldn't continue because I'm writing the pilots for the Amazon TV series Wild Seed and another TV series I can't announce AND a novel, ETC https://t.co/NbB4bmfWrh

— Nnedi Okorafor, PhD (@Nnedi) June 20, 2019
Like, I'm right here on Twitter. JUST ASK. No need to speculate…unless you're just trying to generate click-bait at the expense of hardworking creatives. Mscheeeeew.

— Nnedi Okorafor, PhD (@Nnedi) June 20, 2019
When Shuri was selling out in the first and second week, I endured "Well, it's still going to get cancelled". Are the people saying this even having any fun? Ok, I'm done ranting. Been holding this in for months. pic.twitter.com/1Y3BrKiBUX

— Nnedi Okorafor, PhD (@Nnedi) June 20, 2019
So there you have it. For the record, we've published at least a dozen articles complimentary of Shuri, so we can hardly be accused of wanting it to fail. Generating clickbait, on the other hand, is an accurate description of the purpose of the entire comic book media apparatus. The need to speculate comes from the fact that Marvel almost never announces when a book is ending, they just stop soliciting it and hope no one notices, purposely, to discourage transparency. Every month when the solicits come out, comic book websites look through them and try to spot what's missing. It's nothing personal.
DC Comics, on the other hand, puts "FINAL ISSUE" on the solicits when a book ends, which is much clearer for both press and retailers.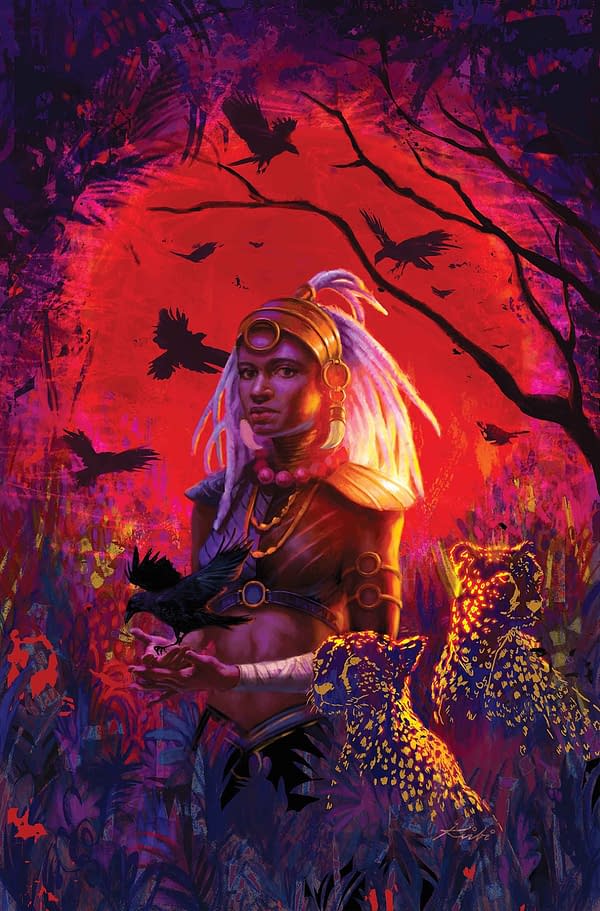 Enjoyed this article? Share it!