Iterations of the Apocalypse From Pandemix Comics, Out Today
Iterations of the Apocalypse by Jeffrey Burandt and Christa Cassano is a two-page story below, part of the new all-star Pandemix: Quarantine Comics in the Age of 'Rona digital graphic anthology available today. for $5. All proceeds go to The Hero Initiative, which aids comics creators in need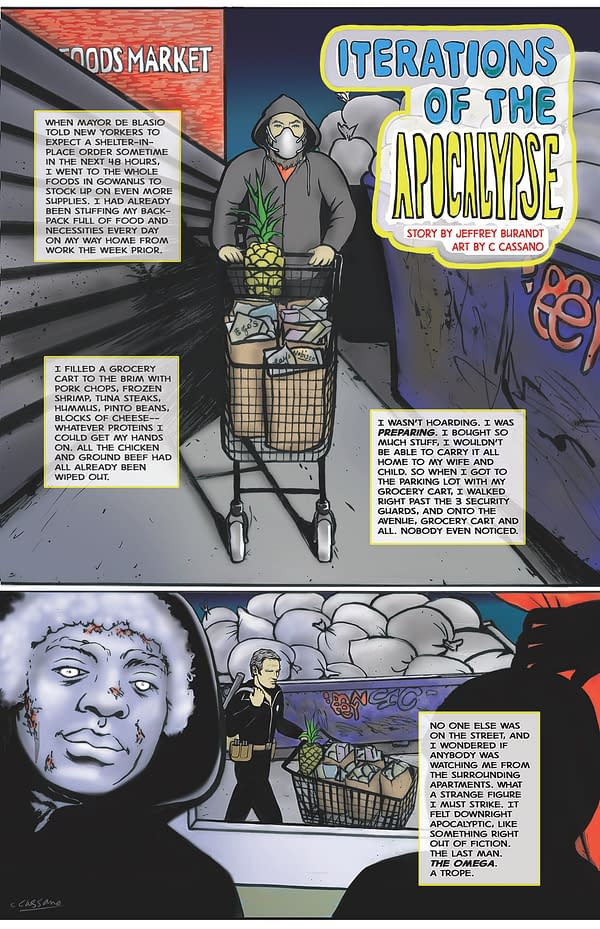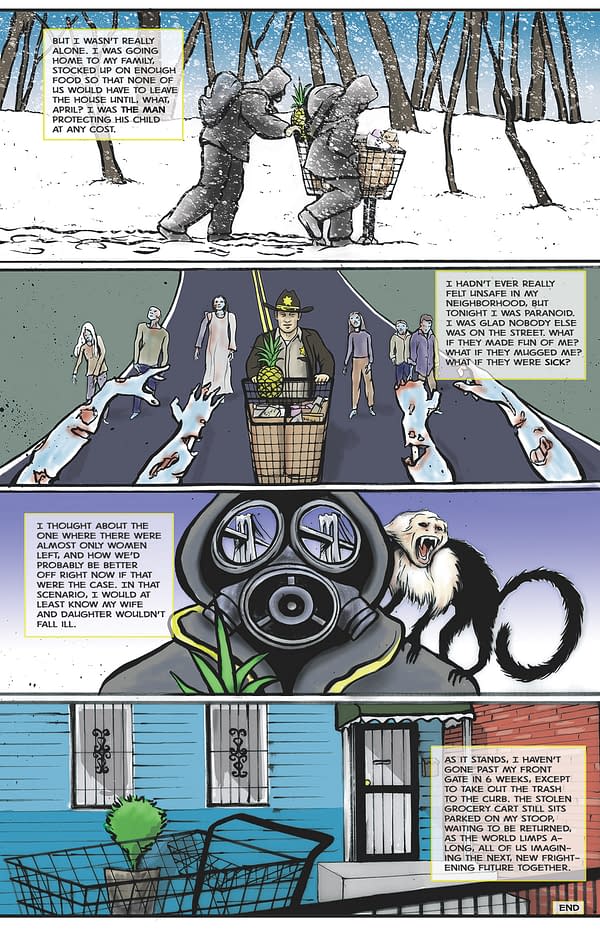 At a time when many in the comics industry were told to put their pencils down, a group of diverse cartoonists have raised theirs to tell timely, personal stories in a new benefit anthology, Pandemix: Quarantine Comics in the Age of 'Rona.
The 56-page full-colour digital anthology is at patreon.com/pandemix curated by cartoonist Dean Haspiel, Pandemix includes recent work by 19 artists and writers, most of whom live in New York, which has been particularly devastated by the coronavirus. A virtual book tour is planned to aid independent comics retailers.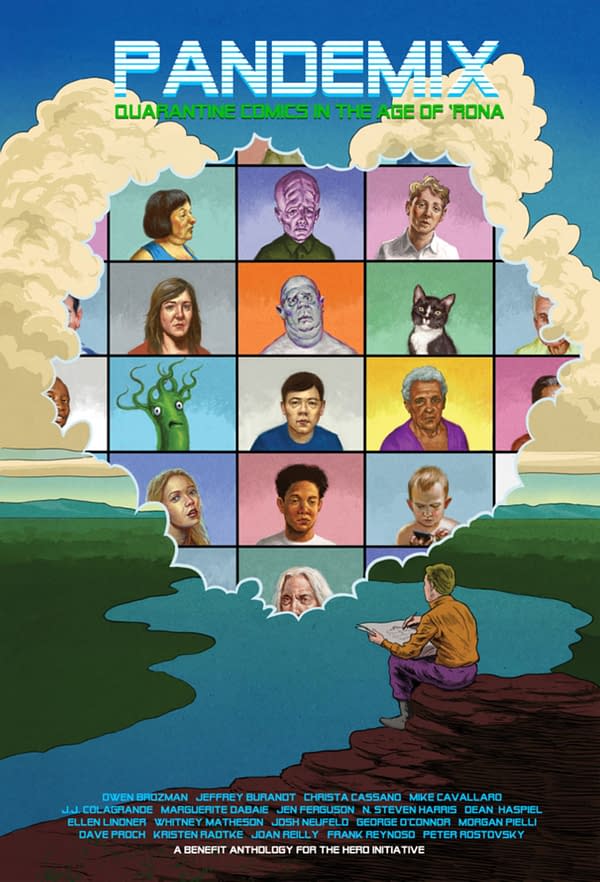 Comics include Supply Chain Superhero, by Josh Neufeld (A.D.: New Orleans After the Deluge); Skin Hunger, an exploration of the loss of touch by Kristen Radtke (Imagine Wanting Only This); the pop culture-infused Iterations of the Apocalypse by writer Jeffrey Burandt and artist Christa Cassano (Ghetto Klown); We Are All Doomed, an unsettling elevator tale illustrated by George O'Connor (the Olympians series); and The Currency of Community, a poignant story featuring Dean Haspiel's Brooklyn superhero, The Red Hook.
Other contributors include Owen Brozman, J.J. Colagrande, Marguerite Dabaie, Jen Ferguson, N. Steven Harris, Ellen Lindner, Whitney Matheson, Morgan Pielli, Dave Proch, Joan Reilly, Frank Reynoso, and Peter Rostovsky.
Edited by Dean Haspiel and Whitney Matheson, the anthology features cover art by Peter Rostovsky and a Star Wars-inspired back cover by Mike Cavallaro (Nico Bravo). All proceeds from Pandemix go to The Hero Initiative , a not-for-profit organization that helps comic book creators with emergency medical aid and/or essential financial support.
"When Covid-19 sparked a global pandemic and national quarantines, I worried about my creative colleagues," Haspiel says. "Many of us lost freelance work, and the comic book industry shuttered for a while. But I felt compelled to rally cartoonists to confront the pandemic and make art out of it. Art that can help comic creators in need."
In addition to virtual events, Pandemix will be promoted via Twitter, Instagram, and The Hero Initiative.