Jason Todd on Making Sure No One Else Gets Beaten to Death With a Crowbar (Red Hood: Outlaw #40 Spoilers)
Once upon a time, Jason Todd, Robin, died at the hands of The Joker. The public got to vote and they voted for Doom. Scott Snyder certainly remembers. Well, in today's Red Hood And The Outlaws #40, they have no time for all that nonsense, they are busy elsewhere.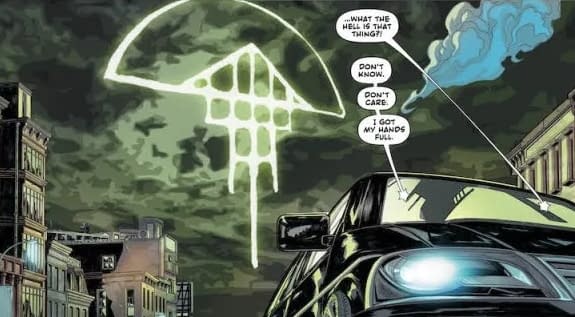 With Jason Todd, now the Red Hood after being brought back to life, commissioned by Lex Luthor to look after a bunch of new super-powered teenagers who maybe become the world's next superheroes or supervillains, but Jason has the choice how to teach them. So he is. And there are lessons to learn.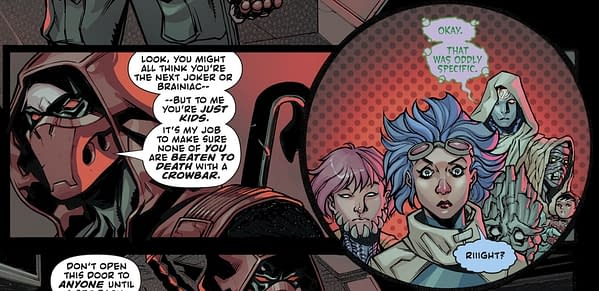 And yes that was a rather specific job to make sure none of them are beaten to death with a crowbar. While he is carrying a crowbar on his back. Because of course, back in the day…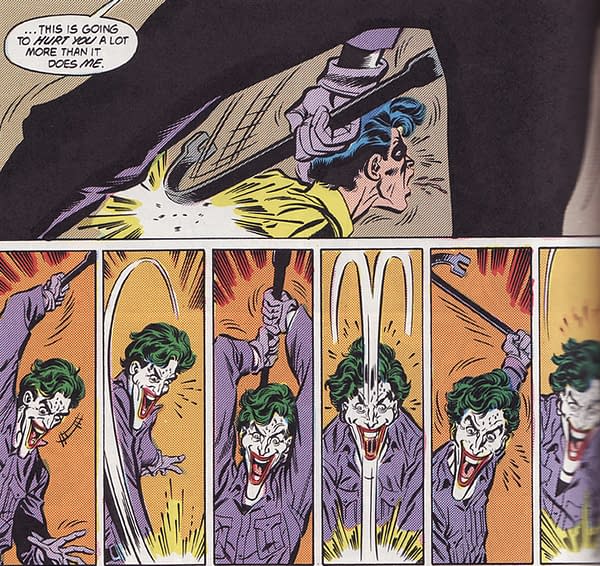 …that's how he died. And all because a) he disobeyed Batman who told him to wait b) Batman failed him. You get to pick. Of course while this comic does a fine job of looking to its past, it also has the present and future in mind as well. As new non-binary DC Comics character DNA makes a move on Doomed…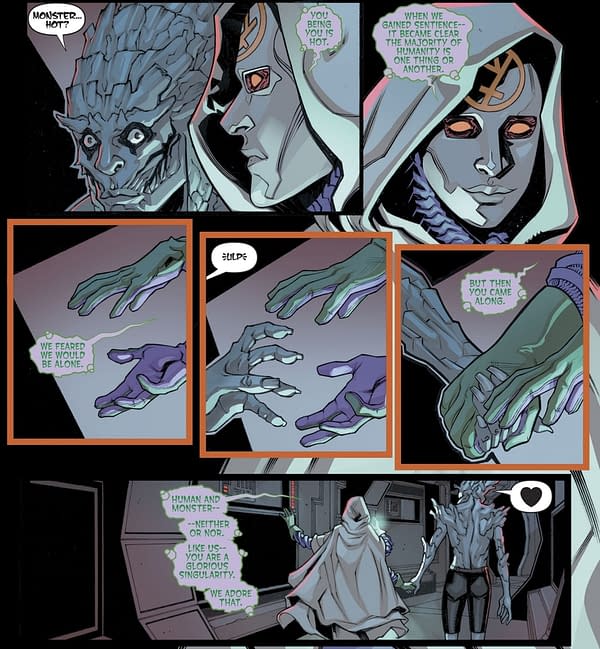 …and it goes well.
Red Hood: Outlaw #40 ispublished by DC Comics today in all good comic shops. I bought mine from Piranha Comics in Kingston-Upon-Thames. Piranha Comics is a small south London comic store chain with a small south-east store in Kingston-Upon Thames's market centre, which runs Magic The Gathering nights on Fridays, and a larger south-west store in Bromley, which also runs Magic nights and has an extensive back issue collection and online store. If you are in the neighbourhood, check them out.

RED HOOD OUTLAW #40 YOTV
(W) Scott Lobdell (A) David Messina (CA) V Kenneth Marion
After their first mission in the field, all the Outlaws want is to head back to the Block for some R&R. Unfortunately, no sooner do they get home than they find themselves under assault from Shay Veritas' clones! It's like Night of the Living Duplicates in there, and Red Hood is nowhere to be found. Is he teaching them a dangerous (but hopefully valuable) lesson with his absence, or is he dealing with something even bigger and more terrifying?In Shops: Nov 27, 2019
SRP: $3.99